Palamuru gets ready for Rotavirus administration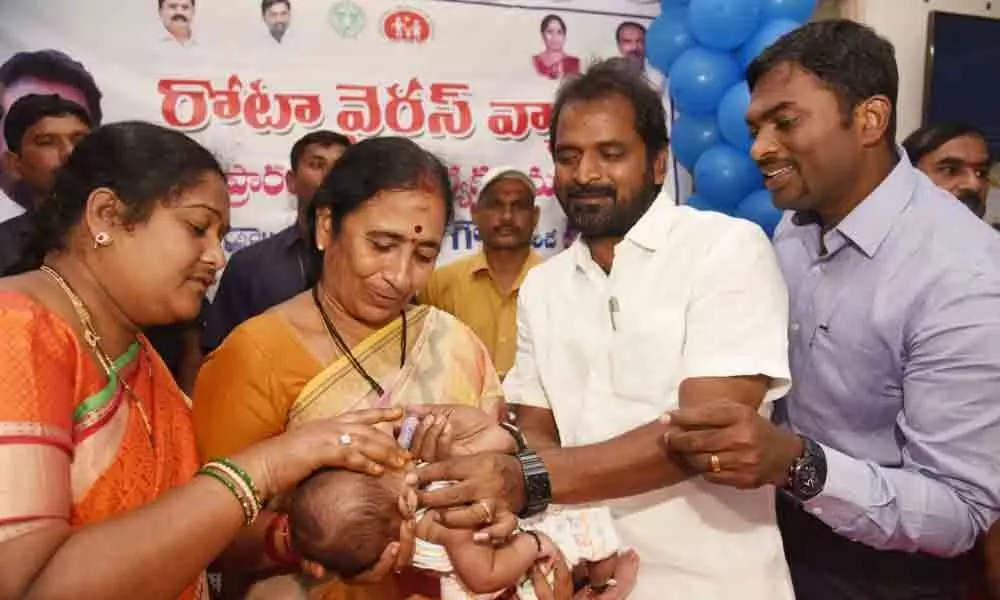 Highlights
The Rotavirus vaccine, used for preventing children from falling prey to diarrhoea and dehydration, are now made available at several Primary Health Centres in the district, where they would be administered free of cost.
Mahbubnagar: With the government deciding to include Rotavirus in the annual list of vaccines to be administered under the immunisation programme, the district administration has charted out an action plan for administering the vaccine to children in order to prevent them falling prey to diarrhoea and excess dehydration.

As part of the action plan, the district health and medical department officials have already started training programmes to concerned healthcare staff of various primary healthcare centres in the district.
Already the process of administering Rotavirus vaccine has initiated in some of the newly-formed districts across the State and even in Mahbubnagar this process has began in some areas. However, the DMHO officials are now apart from providing guidelines and instructions to concerned healthcare staff regarding the process of administering the vaccine, are also collecting the data regarding the number of children to be vaccinated and number of vaccine doses available at the stock points in the district.
"We have already begun administration of Rotavirus vaccine in the district in as many as 16 Primary Health Centres across the district. At present, we have 3,800 vials of vaccine doses and expecting to administer to 1,268 children across the district in the next few days," informed Dr Rajini, District Medical and Health Officer, Mahbubnagar.
Though the district administration had decided to conduct the vaccination process in the district from September 1, due to inexplicable circumstances, the health officials had to postpone it for September 12. "We have already completed the process of providing training to the filed-level health staff like ANMs, Asha workers and Anganwadi teachers on the importance of Rotavirus vaccine. Apart from this, we have also gave them the necessary tips and important measures and precautions that needed to be taken during administering the vaccine," informed the DMHO.
In fact, Rotavirus vaccine was earlier available only in private hospitals and it used to cost anywhere between Rs 1,500 to Rs 300 depending on the brand. However, now with the State government including it in the annual list of vaccines to be administered to children, it has come as a great boon for the poor who were earlier forced to pay huge sums of money to get the vaccine administered to their children.