RSS chief for tapping strengths of citizens for well-being of society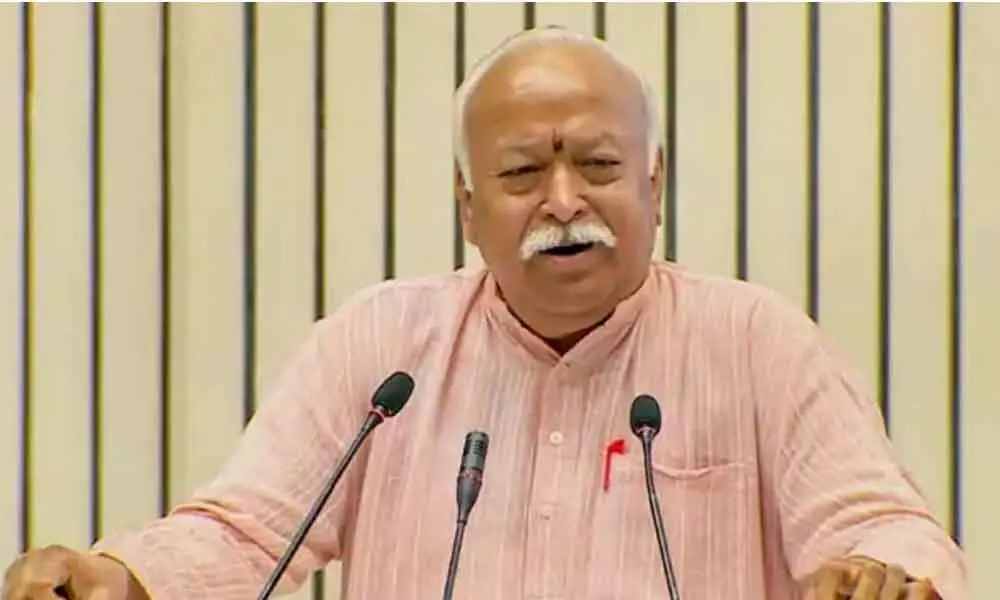 Highlights
Mohan Bhagawat takes part as chief guest in the Ganesh Nimmajjanam
Hyderabad: Rashtriya Swayamsevak Sangh (RSS) chief Mohan Bhagawat asked people to use their strength for the upliftment of the poor and for the well-being of the society.
The RSS chief was here on Thursday participating as the chief guest to the Ganesh Nimajjanam programme on the invitation of the Bhagyanagar Ganesh Utsav Samithi (BGUS).
Addressing the gathering at Mozzamjahi Market, he said, "The very appearance of Lord Ganesh gives a message that he knows everything, listens to everyone and benevolent towards all but those committing misdeeds would not escape from him. Ganesh is the personification of Sthitaprajnatha," he added.
Mohan Bhagawat said some with intelligence and some other with arms tried to conquer our country. But, we should not forget belonging to the same society.
"We should put our energies for the upliftment of the poor and for the wellbeing of society," adding, "Ganesh will do good to those who do good to others."
Earlier, the RSS chief performed puja at Charminar Bhagyalakshmi temple and interacted with the BGUS general secretary Bhagwantha Rao and other members of the Samithi.