TDP to expose TRS failures in Hanamkonda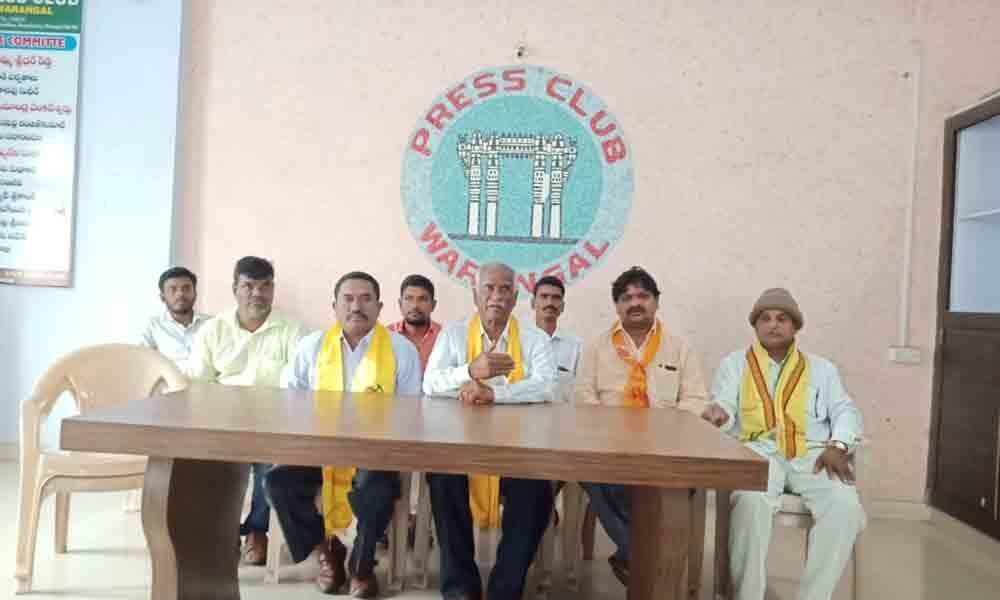 Highlights
Party State-level meeting today
Hanamkonda: Even five years after it came to power, the TRS government failed to fulfill the aspirations of the people, Telugu Desam Party State Organising Secretary Gattu Prasad Babu said. Addressing a press conference here on Friday, he alleged that Chief Minister K Chandrashekar Rao failed miserably on all fronts by not implementing any of his promises made in the election manifesto.

"KCR not only failed to implement his party's poll promises but also neglected to pursue the promises made in the AP Reorganisation Act by the Central government," he said, referring to the proposed Tribal University in Mulugu and Steel plant in Bayyaram.
"The TRS government has assured that it would establish the steel plant on its own if the Centre backtracks on its word, but to no avail," he said. The State also failed to earmark land for the proposed periodical overhauling (POH)) unit at Kazipet, he said. He said that the TRS government also failed to get national status for any irrigation project and Medaram Sammakka-Saralamma tribal fair.
The slum-dwellers in Warangal city have been waiting for KCR to fulfill his double bedroom promise, which he made in January 2015, he said. The other promises – double bedroom houses, the Mega Textile Park, outer ring road (ORR) etc – are still languishing in wilderness, he said, stating that development in the State came to a standstill.
The party's State meeting slated to be held in Hyderabad on September 7 will discuss about the action plan to corner the State government over its failures.
Referring to internal bickering in the party's Warangal unit, he said that the TDP leadership would soon iron out differences among the cadres that sprouted after some key leaders left the party. He said that differences among the leaders were common in all the political parties. The problems will be discussed internally to sort them out, he added.
Warangal SC Cell President Hanmakonda Sambaiah, Office in-charge Margam Sarangam, senior leaders Bairapaka Prabhakar, Kagitala Jayashankar, B yella Goud and V Ravinder Gupta were among others present.