Teachers livid over KCR's 'dog' jibe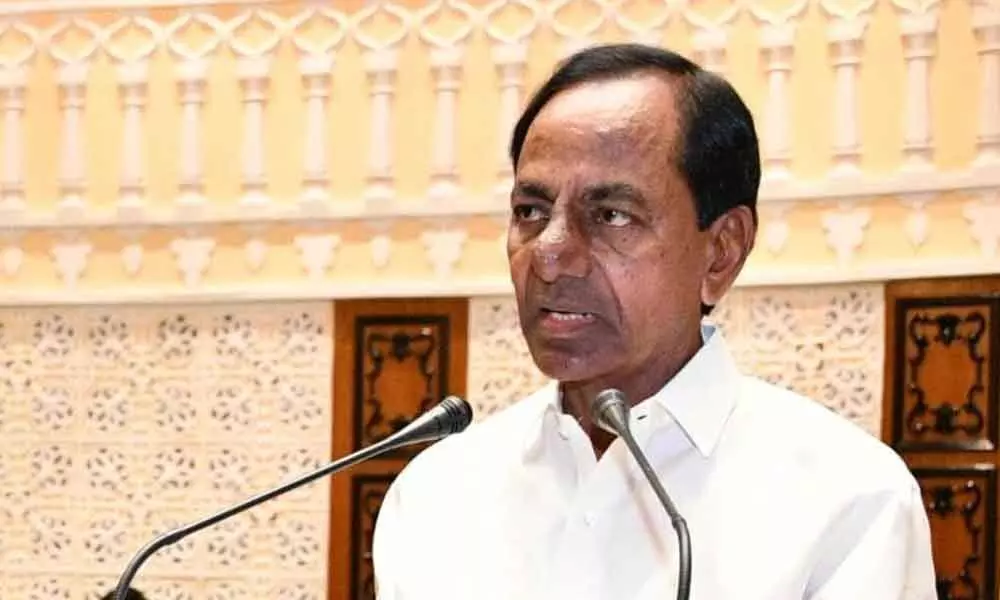 Highlights
Teachers' organisations demand KCR to withdraw his remarks
JACTO cautions insulting remarks will widen the gap between govt and employees
Hyderabad: Chief Minister K Chandrasekhar Rao's proverbial remark during his reply to the State Budget in the State Assembly created flutter making the Joint Action Committee of Teachers Organisation (JACTO) up in arms against the TRS chief statements.
It may be mentioned here that the chief minister asked in his speech as to whether it is the "dog that waves its tail, or it's the tail that moves the dog?", referring a Telugu proverb.
The JATCO chairman G Sadananda Gowd and secretary-general E Raghunandan termed the remarks amount to insulting the government employees and teachers, who had only demanded the government to fulfil their rightful demands.
Sadananda Gowd said that the chief minister's remarks are not only objectionable but also an insulting. He reminded that it was the chief minister, who had promised during a meeting with the teachers' organisations in the Pragathi Bhavan on May 16, last year.
"He assured to implement several demands of the teachers' organisations. However, not a single issue was resolved or any of his assurances are fulfilled so far," he added.
The JACTO leaders said that earlier the chief minister claimed that the government employees implement the policies of the State government and they are also part of the people.
Further, he also appreciated that both the employees and teachers are working better. KCR had also promised to hold a meeting soon with the employees and teachers and make an announcement of the State government's decision on the Pay Revision Commission (PRC) recommendations.
They cautioned the chief minister not to hurt the employees and teacher with his statements as it will widen the divide between the government and the employees.
The JACTO said that earlier chief ministers like YS Rajasekhara Reddy, N Chandrababu Naidu and others had always given an appointment to the employees and teachers organisations to discuss their problems.
"Former CMs used to give a patient hearing and resolve whatever issues could be done immediately. However, it has become impossible for the teachers and employees to meet the chief minister and brief their problems," they said.
Stepping up their protest against the CM's remarks the Telangana Prantha Upadhyaya Sangham (TPUS) State president Dr Suram Vishunuvardhan Reddy and general secretary Hanumantha Rao demanded the chief minister to take back his remarks.
Taking a similar view, the Telangana State United Teachers Federation (TSUTF) State president Ch Ramulu and general secretary Chava Ravi condemned the remarks of the chief minister and said it is unbecoming on the part of the chief minister to threaten the employees.