Telangana: A beacon of growth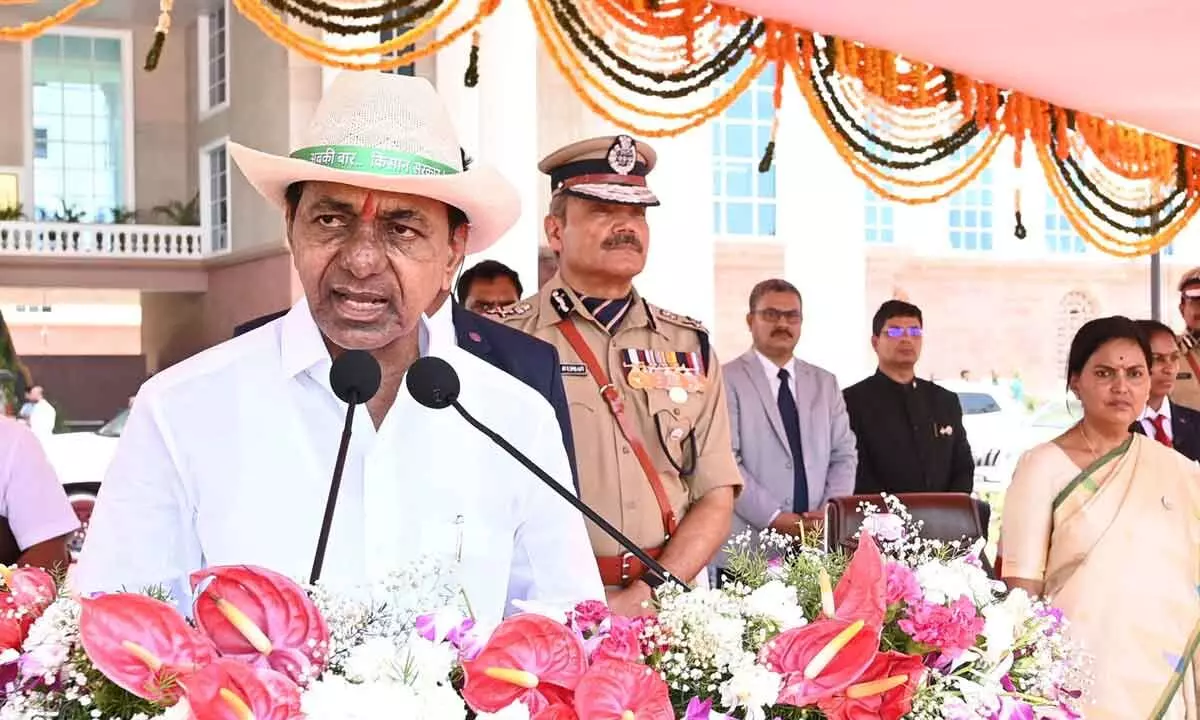 Highlights
KCR visualises indomitable Telangana
Lists a slew of sops for weaker sections
Hyderabad: The vanguard of the revolutionary movement to achieve separate state of Telangana, Chief Minister K Chandrasekhar Rao on Friday showcased the best practices which have propelled the growth of otherwise backward region and said that in nine years it had set a benchmark of growth and had emerged as a role model for the rest of India.
Addressing the people on the occasion of kickstarting the decennial celebrations of Telangana formation, KCR acknowledged the contribution of the people from every walk of life including government employees, elected representatives, youth, women, etc, both in the struggle for separate statehood and the efforts to shape the state into a perennial source of inspiration for future generations.
The Chief Minister said that as long as his health permits him and as long as god would keep him physically strong, he would strive to achieve many more milestones in the direction of comprehensive development of the state. He said the government was constantly working to spread the spirit of Telangana throughout the country. He recalled the sacrifices of Telangana martyrs and how the region was exploited in the united Andhra Pradesh and how his government rediscovered and rebuilt the state. He said the achievements were in fact done in six years as the government lost three years due to Covid pandemic. Referring to the turnaround in various sectors like power, irrigation and agriculture, he said today the state had moved from darkness and was competing with developed states like Maharashtra.
The Chief Minister said the Rs 1 lakh financial assistance scheme for artisans in the BC communities, Griha Lakshmi scheme which provides Rs 3 lakh incentive to those who build houses on their own plots, distribution of plots to the poor, Podu land distribution to the Tribals and KTR Nutrition Kits will be launched during the formation day celebrations. The second phase of sheep distribution would also be launched in June second week, he said.
KCR listed out all the schemes his government had launched and explained the development took place in Education, Health, Rural and Urban Development, IT and Industry, Aasara pensions, administrative reforms, Dalit Bandhu, Hyderabad city development, Welfare of BCs, SCs, STs, minorities, Brahmins and other communities through economic empowerment schemes.