TRS will be with the farmers of the country: KTR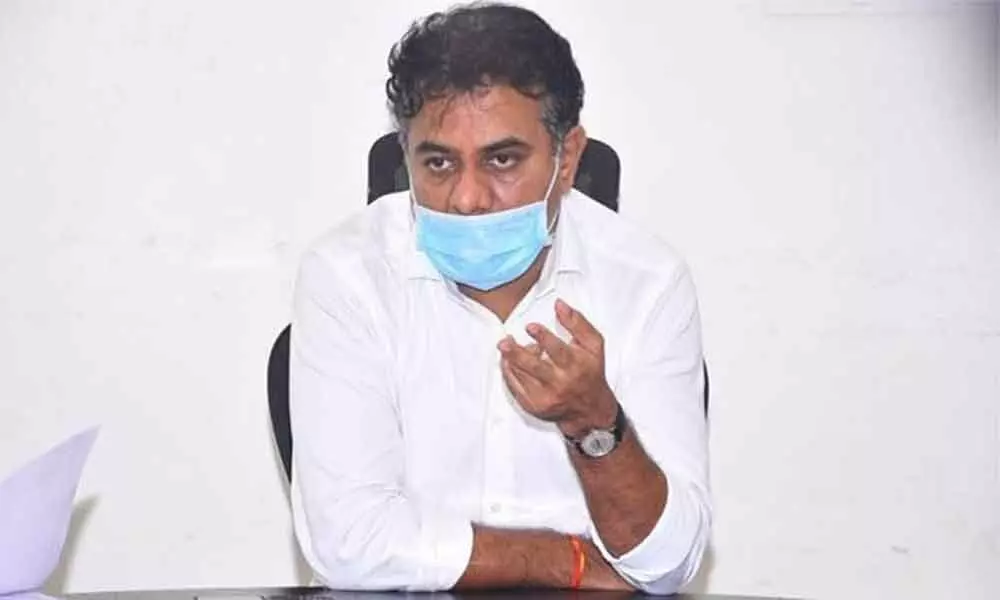 Highlights
To chalk out a long term action plan- KTR at Shadnagar
Hyderabad: Alleging that the new Farm Acts were for benefiting the Corporate sector, TRS working president KT Rama Rao on Tuesday said that the party would be with farmers of the country with a long term action plan against the Acts.
Addressing protestors at Burgula Gate at Shadnagar National Highway 44, Rama Rao said that the agitation was not new for the TRS and the Centre gave one more chance to the party to fight for the cause of the farmers.
Calling the Farm Acts as Black Acts, the TRS leader said that the Agriculture Acts would not only effect the farmers but also the poor and middle class sections as the prices of essential commodities would go up. The corporate forces would involve in hoarding and create artificial shortage of food grains thereby raking up prices, said the TRS leader. He said that the 80 per cent of the farmers were small and marginal and they can't fight with the big corporate forces. There is nothing about Minimum Support Price in this Act. If there are market yards, the farmers would at least get the MSP, said Rao.
Stating that the tears in farmers eyes was not good, Rama Rao said any democratic government would withdraw its decision if it is not liked by the people. There is no democratic spirit in this government, alleged Rao lashing out at the BJP led government at the Centre.
Rama Rao said that the TRS government was providing Rs 7,300 Crore to the farmers through Rythu Bandhu and 58 Lakh farmers would be benefitted with this, he said.
Rao said that the TRS would stand by the farmers of Telangana and also of the country. The party would create awareness about the Farm Acts.