Wanaparthy tries a hand at converting household waste into manure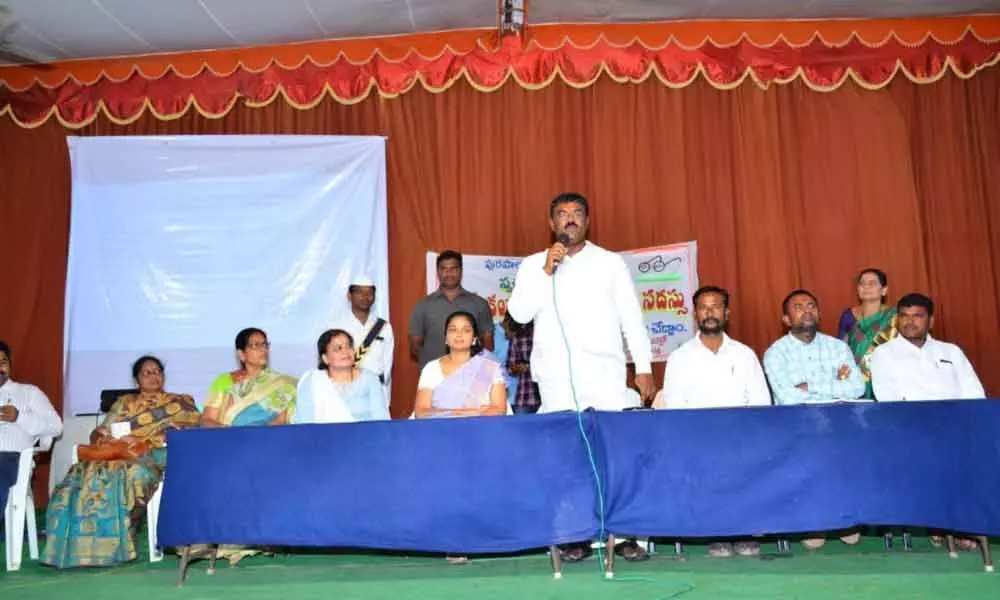 Highlights
Starts training programme for women of self-help groups where they would be educated about converting the household waste into natural fertilizer.
Wanaparthy: Stressing on the need to stop dumping of household garbage on the streets and littering other spaces, Zilla Parishad Chairman of Wanaparthy district Loknath Reddy said that the time has come that every person extends their hand in protecting the environment from getting polluted further.

The ZP chief attended as a chief guest to a training programme organized for women self-help groups on how to prepare organic manure (natural fertiliser) from household garbage at a private function hall in Wanaparthy on Monday.
Speaking on the occasion, the ZP Chairman said particularly the women should learn the process of making natural fertiliser from daily garbage generated from households. "Usually the household garbage constitutes the leftover vegetables, fruit peels, spoilt vegetables and various other degradable materials. Since, we do not have any knowledge as to how to recycle this garbage into useful material like natural manure, all these days we have been throwing them on to streets and corners and in the drains causing lot of environmental pollution and smell in the colonies because of which there is a wide spread of diseases. But with the effort of municipal authorities and District Rural Development Authority officials, the innovative thought of converting household garbage into manure is going to give us a great deal of profits. On one hand, it will provide manure for our fields and on the other, it will keep our surroundings clean," said the ZP chairman.
Wanaparthy Collector Swetha Mohanty, who also took part in the programme, said that the process of converting the household garbage into natural fertiliser was a very simple process and said if each and every woman learns about this process, then there won't be any garbage problem in the streets. "Processing household garbage into manure is very simple and it has manifold advantages. On one hand it will protect our environment and health, while on the other it will also help our farmers produce high yields using the natural fertilisers," said the Collector.
The Collector further added that as part of their initiative, the district administration has decided to train the women in urban areas first and later on will spread this training programme to women in mandals. Mohanty said that in the next 20 days, the district administration will expand this training to all the Anganwaadi centres, government schools and hostels, where there would be a lot of waste generated from their kitchens and this waste could be used to convert into natural fertiliser.
The Collector added once this pilot project was successful, she said the training process would also be expanded to all areas where the women in urban and rural areas could be trained and ensure that all the garbage emanating from households be converted into manure.