Warangal: Cops to go tough on spurious seed traders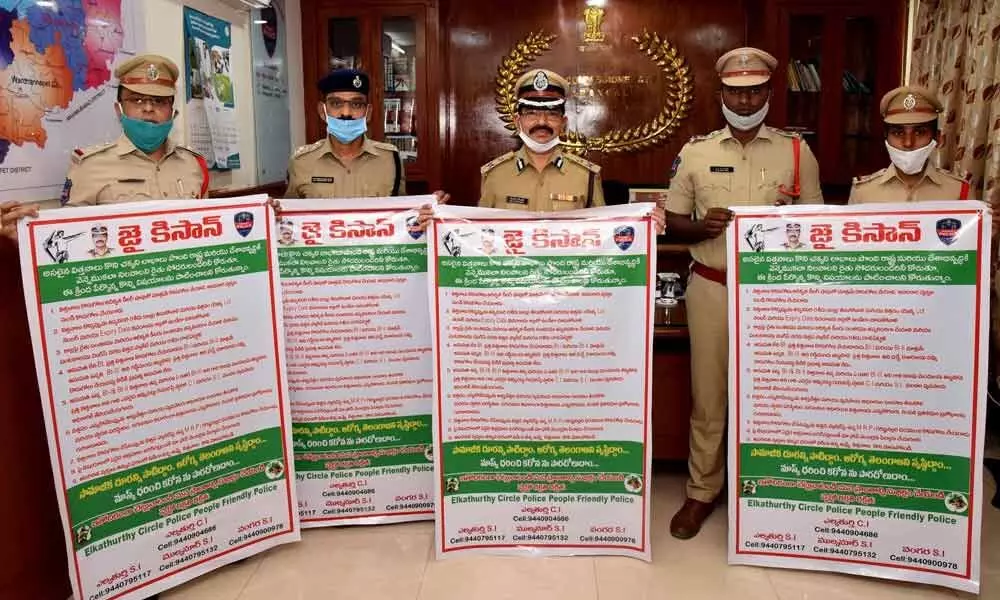 Highlights
Ahead of kharif season, the police to step up vigil on spurious seed traders
Warangal: Ahead of kharif season, the police to step up vigil on spurious seed traders. Warangal Commissioner of Police V Ravinder on Wednesday said that traders, who sell substandard seeds, will have to face the music. "We are going to invoke the Preventive Detention (PD) Act on those, who involve in the spurious seeds trade," Ravinder said, releasing the advisory posters on seed.

He said the farmers have to follow the information given in the posters so that they would not fall prey to the spurious seed traders.
The Commissioner told the farmers to purchase seeds from authorised dealers only and to fetch purchase receipts of seeds and pesticides from the sellers. The farmers were also told to check the expiry date and the lot number of seed packets. He said that the purchase receipt should contain the signature of both the dealer and the farmers. The farmers will have to preserve the purchase bill and the wrappers of the seed until the end of the season.
The Commissioner said that only the BT-I and BT-II type seeds are authorised by the government. The other variety - BT-III type seed – is not authorised by the government. If the farmers identify any violation in regard with the maximum retail price and others, they should lodge complaint by calling on 100 or 94910 89257, he added. Kazipet ACP Ravinder Kumar, Elkathurthy Inspector Srinivasji, Sub-inspectors Uma and Suri were among others.
Subscribed Failed...
Subscribed Successfully...