Cyclones hit cashew nut yield in Uddanam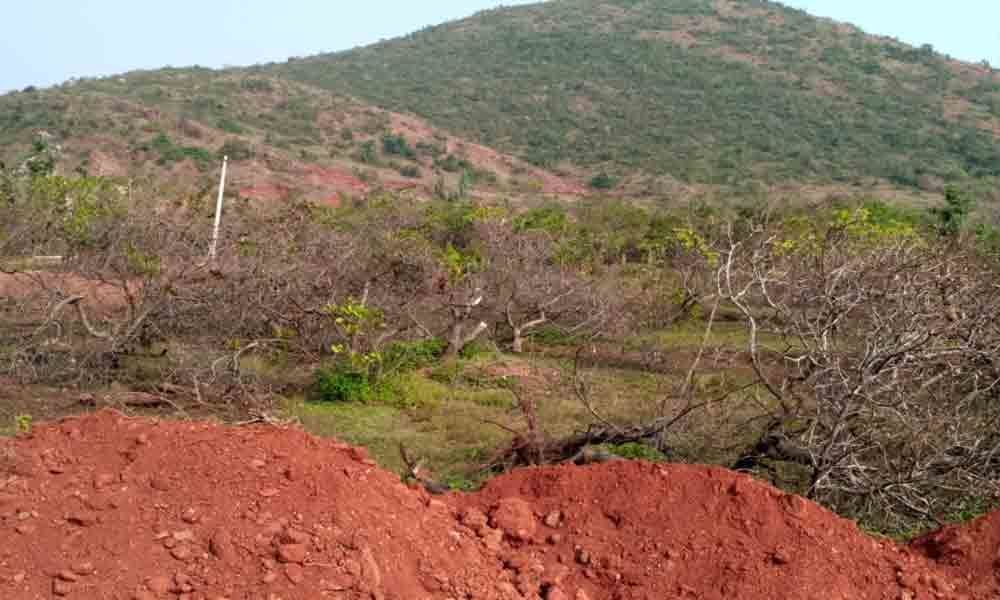 Highlights
The cyclones cause enormous damage to cashew crop in Itchapuram, Kaviti, Kanchili, Sompeta, Mandasa, Palasa and Vajrapukotturu in Uddanam mandal
Srikakulam: A series of cyclones like Phailin in 2013, Hudhud in 2014 and Titli in 2018 caused enormous damage to cashewnut crop in seven mandals, Itchapuram, Kaviti, Kanchili, Sompeta, Mandasa, Palasa and Vajrapukotturu in Uddanam mandal in the district. As a result, cashew yield fell drastically in the district.
In all seven mandals, cashew crop is being grown in more than one lakh acres extent. Due to cyclones, more than 70 per cent of cashew gardens were damaged in these mandals and for recovery of these, more than ten years are required. In Palasa area, in total 250 cashew nut processing units are in existence and across the district, in total 450 units are in existence.
In all these units, everyday about 700 tonnes of cashew nuts are being processed. Local raw material is not at all enough for successful running of these units and it is not profitable to run these units by bearing all kinds expenditure. As a result, owners of these units are depending on imported raw nuts.
From 32 countries cashew raw nuts are being imported year-long from January to December to India. The raw nuts are mainly imported from Nigeria, Ivory Coast, Benin, Togo, Burkhinafoso, Gambia, Kenya and Indonesia to Andhra Pradesh, Karnataka, Kerala, West Bengal, Gujarat States.
Interestingly, the prices of cashew nuts also came down considerably when compared with last year which is against the principle of demand and supply. Last year, foreign nuts price for 80 kgs bag was Rs 13,000 and this year it is at Rs 6,500 and cost of local nuts was Rs 13,500 and this year the price is Rs 8,000.
As a result, dal price also fell in the market. "Cashew processing units are facing severe threat from all sides like drop in yields, fall of price, rise of wages for workers, power charges, transportation cost and maintenance expenditure," Cashew processing unit owners association representatives M Srinivasa Rao and M Suresh Kumar explained to The Hans India.

Subscribed Failed...
Subscribed Successfully...