Development of rural areas boosts State's economy: Chief Secretary L V Subramanyam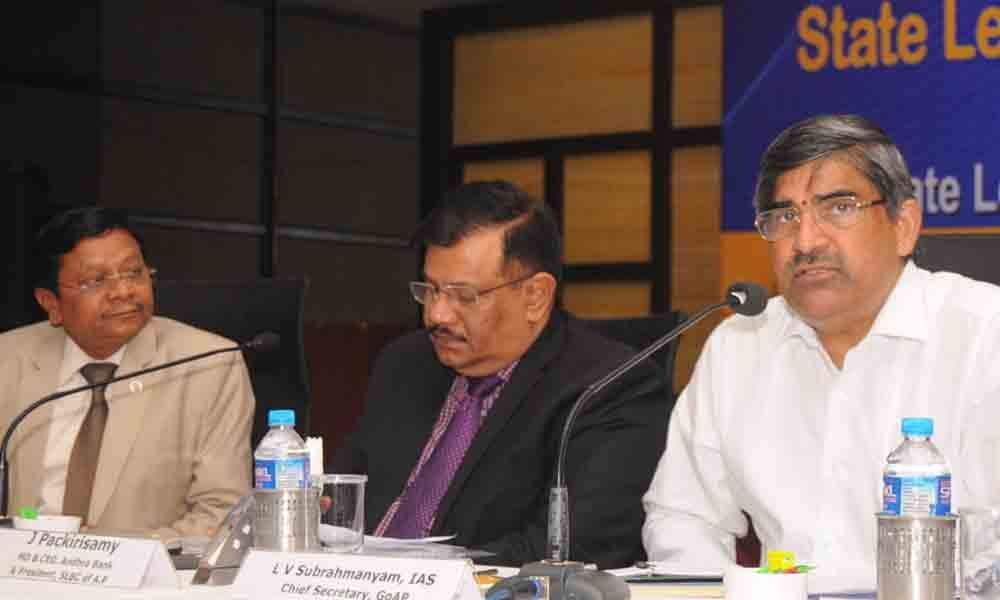 Highlights
Chief Secretary LV Subramanyam addresses State Level Bankers Meet where he stresses the need to develop agriculture sector
Vijayawada: The state government seems to be more keen on promoting agriculture than industry. The remarks of the Chief Secretary L V Subramanyam on Kia Motors indicate the shift in the policy.

He has asked the bankers to shift their focus to rural areas.
Addressing the State Level Bankers Meet Stage-2 here on Thursday, the Chief Secretary while asking the banks to shift their focus on rural areas, said the state would get financial strength with the progress of the rural economy. The benefit accrued from establishment of Kia Motors was very nominal compared to subsidies which were given by state government to the company, he explained. He said that the state would get more income through agriculture sector only.
Nearly 40 per cent of the people were shifting from rural areas to cities due to lack of employment. The managements of banks should encourage the managers who are working in the villages, he directed.
Subramanyam suggested the bank managers to associate with the people by staying in the villages. He opined that there were more revenue resources in the villages compared to cities. He asked the officials to work with cooperation to reach Prime Minister Narendra Modi's dream to make India as five trillion dollar economy. He also directed the bankers to introduce the short and long term plans to reach the goal.
He said that he would attend the bankers' meetings regularly to follow up on the developments in rural areas.
The government was providing training to youth in the villages under skill development programme, he said.
He asked the bank managers to extend their cooperation to Chief Minister YS Jagan Mohan Reddy who is keen to serve the rural areas. There were no shortcuts to create wealth, he said and added that hard work is the only way.
Andhra Bank Manager J Pakirisami, circle manager K Nancharayya and several officials were present.