Guntur district annual credit plan released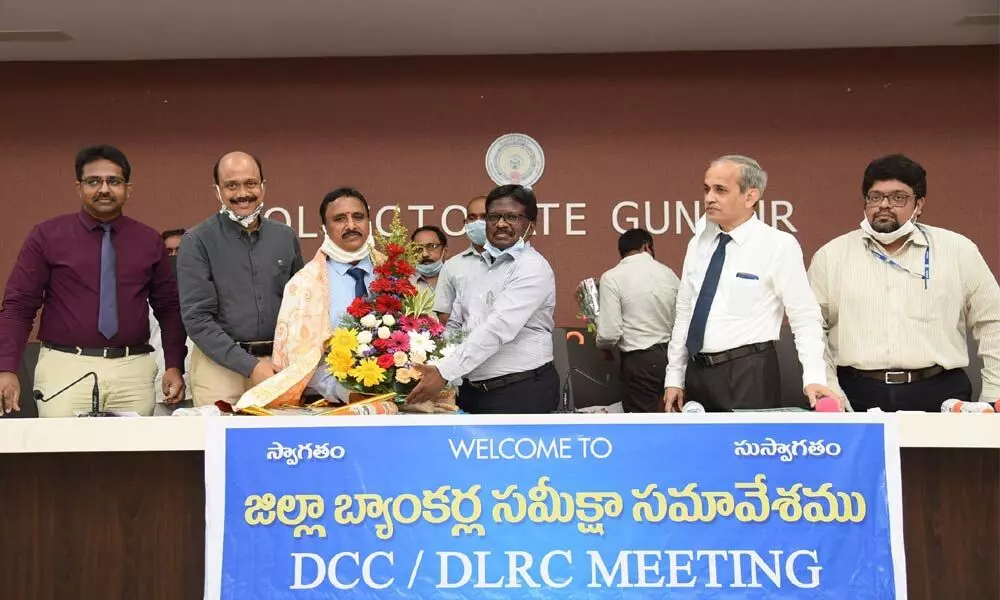 Highlights
Bankers urged to sanction 1,000 cr crop loans to tenant farmers for kharif season
Guntur: District collector I Samuel Anand Kumar directed the officials to sanction loans liberally to farmers and tenant farmers.

Addressing District Coordination Committee meeting held at Collectorate in Guntur city on Monday, he expressed dissatisfaction for sanctioning Rs100 crore to tenant farmers while the target is Rs 1000 crore.
He expressed ire on the bankers for reaching 10% of the target in sanctioning loans to the tenant farmers. He instructed the bankers to sanction Rs 1000 crore crop loans to the tenant farmers during this kharif.
Speaking on this occasion, he directed the bankers to sanction loans to all the self-employment schemes and SHGs. He released district annual credit plan with a plan outlay of Rs 30,400 crore during this financial year. Rs 16,400 crore was earmarked for Agriculture and allied sectors, Rs 7,000 crore earmarked for SMEs and another Rs 7,000 crore allotted for priority sector.
Later, they felicitated lead bank manager Venkateswara Rao.
Union Bank of India regional head M Srinivas, Nabard deputy general manager KRD Karthik, Chaitanya Godavari Grameena Bank chairman KameswaraRao were among those participated.