Janasena party chief Pawan Kalyan's elections Sankharavam in Amalapuram
Highlights
In spite of illness, Pawan Kalyan has attended the public meeting
Pawan Kalyan was seen wearing saline needle on his hand
Amalapuram: The Jana Sena Party chief Pawan Kalyan has attended the elections Sankharavam public meeting at Amalapuram on Monday.
During the meeting, Pawan Kalyan was seen with the saline needle on his hand. Recently, Janasena chief has suffered sunstroke during the campaigning, for which he has to undergo treatment in the hospital.
In spite of the illness, Pawan Kalyan has returned back into the people and participated in the public meeting at Amalapuram.
Speaking on the occasion, firstly he thanked the people for coming to see him without considering the sizzling summer heat, and for showing their love, affection towards him.
జనసేన ఎన్నికల శంఖారావం అమలాపురం నియోజకవర్గం

Live Link : https://t.co/LOvBasF1vj

— JanaSena Party (@JanaSenaParty) April 8, 2019
The Janasenani said that in these many decades political parties have used the Konaseema issue. But the Janasena is the only party without any support, and with the blessings of Janasainik and women, we have launched the party.
PK Slammed the ruling and opposition parties, that TDP leaders criticizing him that you belong to Kapu community so you will work only for them. For which he said he has not caste and region feelings, the only feeling I have is humanity.
Speaking about YSRCP chief he said that YS Jagan says that he has love towards Dalits. But in reality, the Dalits are ill-treated in Pulivendula. If a Dalit person wants to cross their street, then he has to remove his footwear and carry it in the hand. Pawan Kalyan questioned is this the love you show towards Dalits.
YS Jagan has no guts to speak about Kapu reservation. Pawan Kalyan said that Telangana CM KCR promised to make a Dalit as Chief Minister, but he couldn't make it. But Janasena wants BSP chief Mayawati to become the Prime Minister of the country. If any political party says they respect Dalits, then they have to support Mayawati in becoming PM.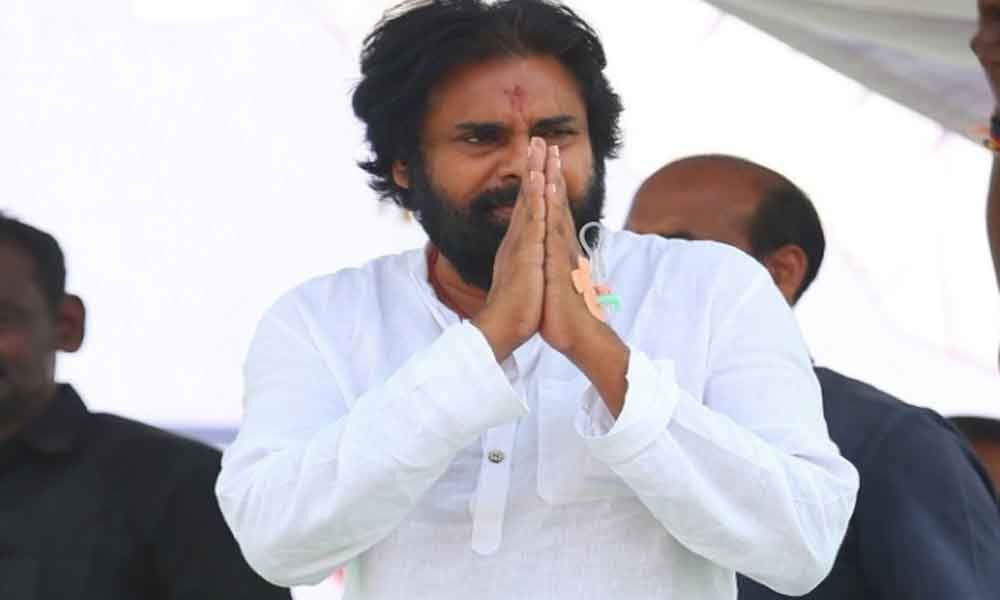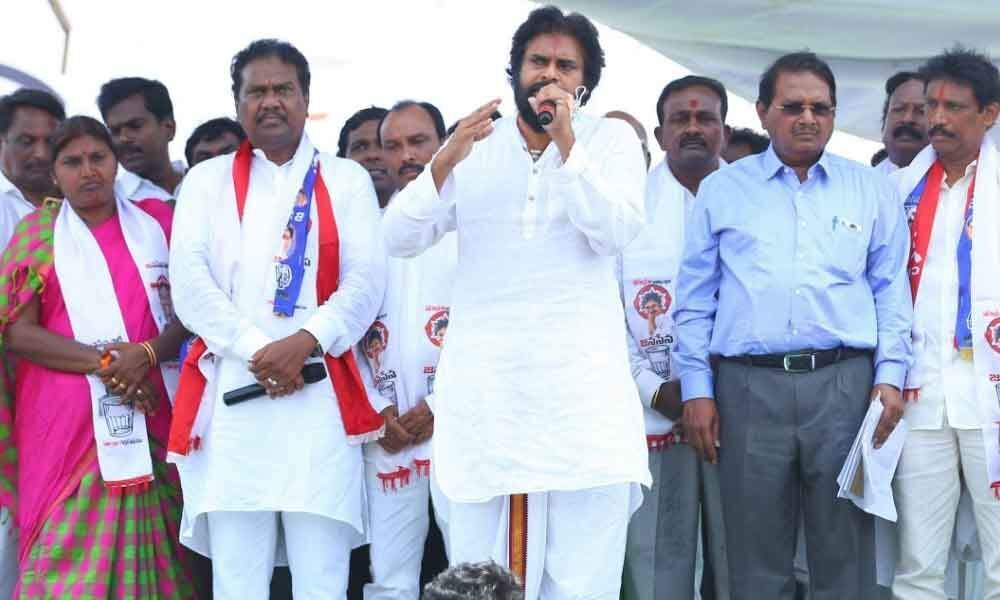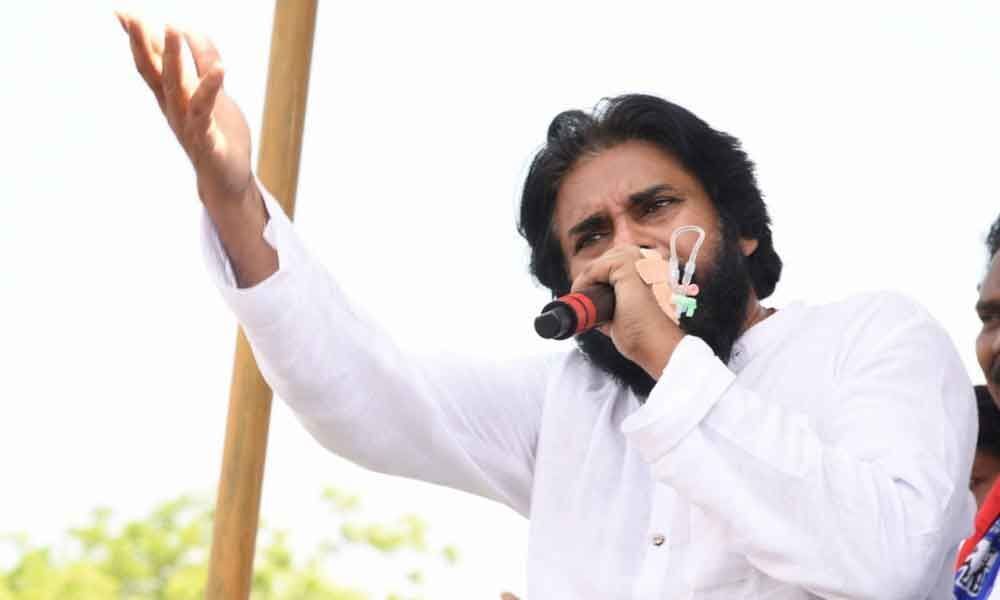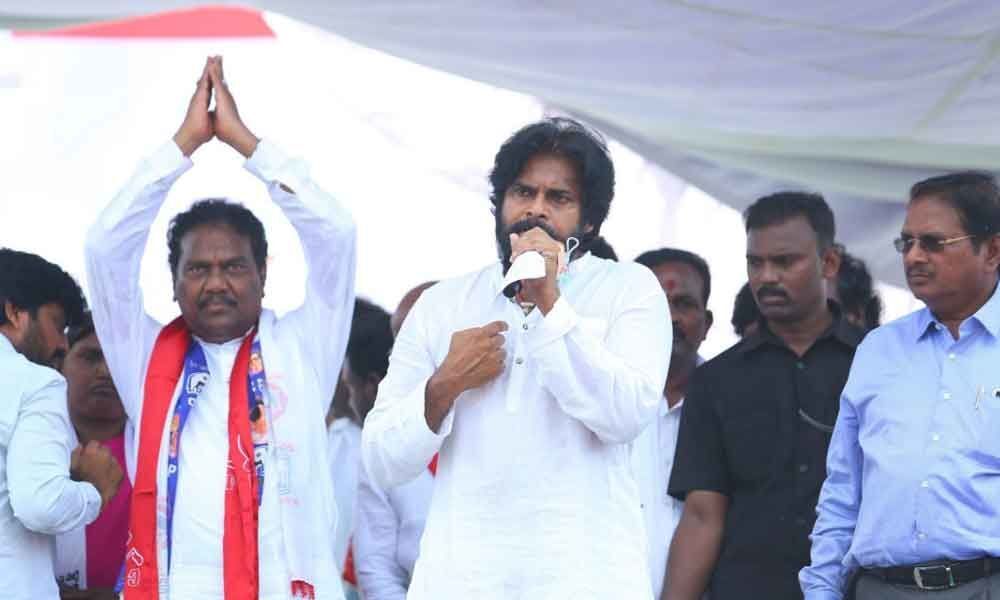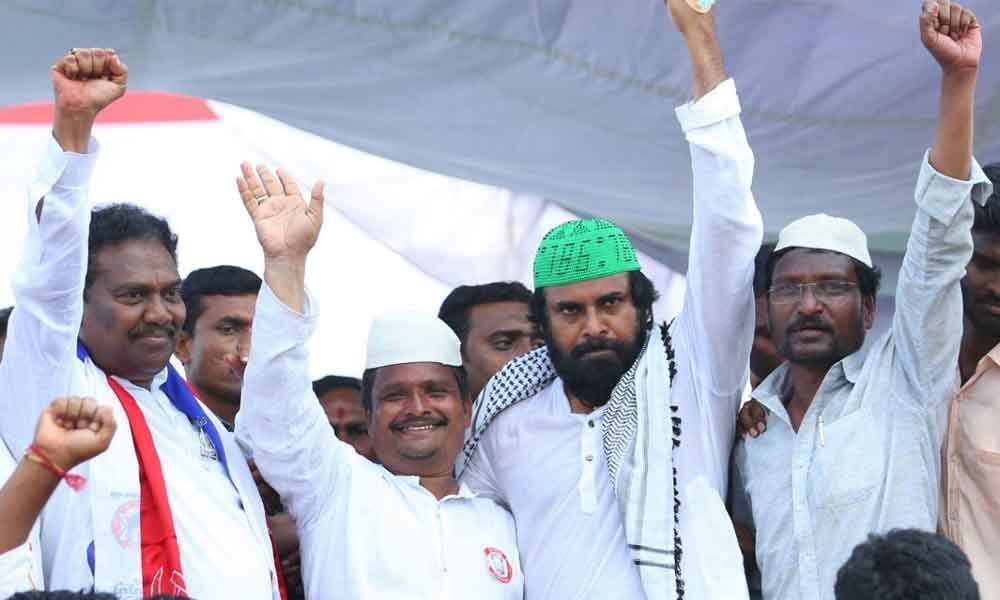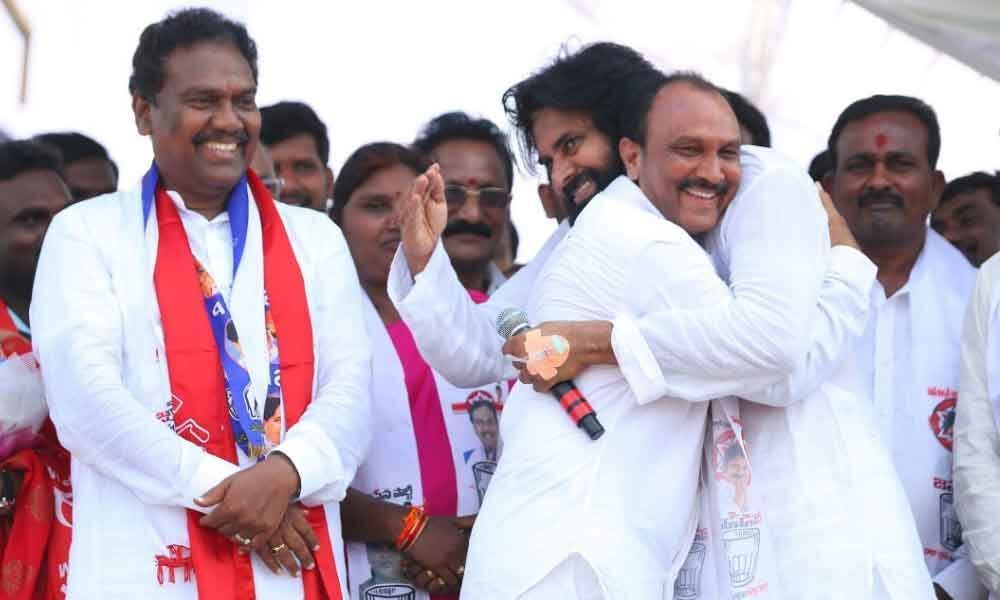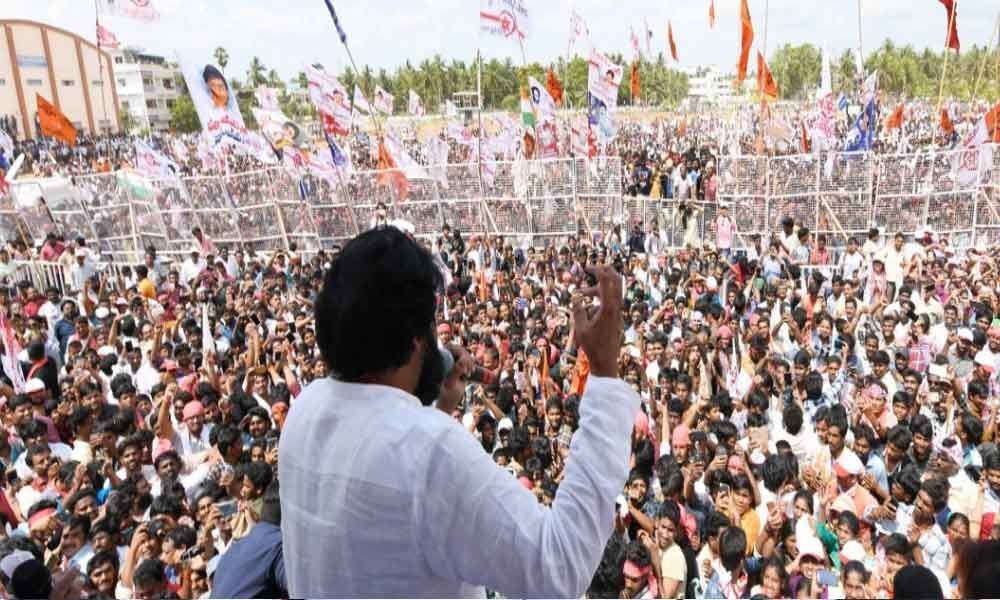 Regarding the free gas cylinder scheme, PK said he will fight with RIL as there are taking gas from KG basin and using their lands for the gas pipeline. As an expert on gas resources, it's the need to vote for Janasena MP candidate DMR Shaker.
Pawan Kalyan said once Janasena party comes into power his government will provider 10 free gas cylinders to every household. In place of giving monthly ration, he'll deposit Rs 2,500 - 3,500 into the bank accounts of women.
Rs 5,000 pension will be given to every farmer. For new Auto's Rs 50,000 subsidy will be given to the auto drivers and three months EMI will be paid by the government. Under Pelli Kanuka scheme Rs 1,00,000 financial help will be provided to the bride family.