People's issues my manifesto: Kesineni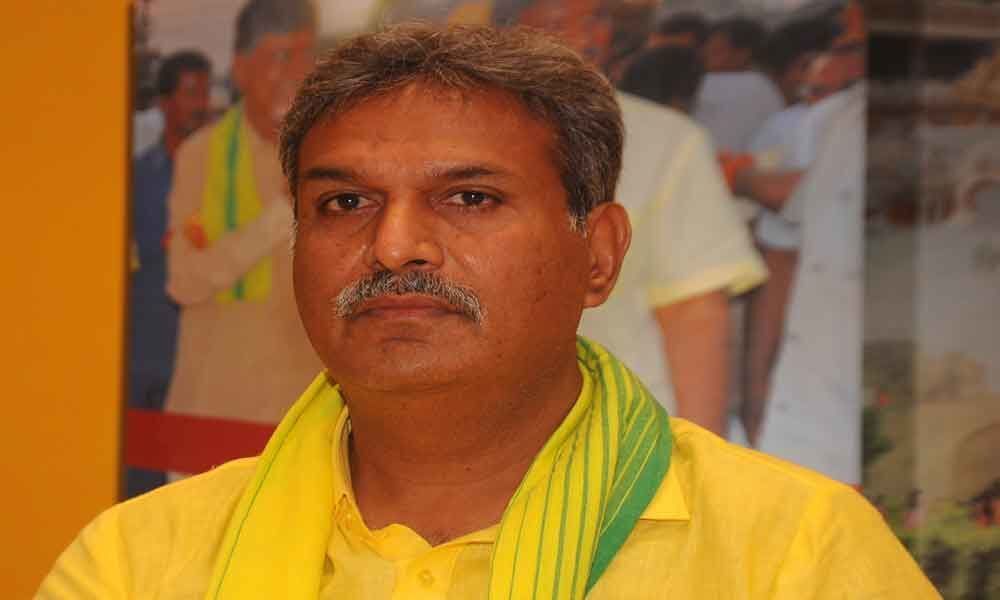 Highlights
Confident of securing two lakh votes majority in the elections
AP elections will be trendsetter to other States at national-level for implementing welfare schemes in a big way
Expresses confidence the TDP will win 130 seats and 21 MP seats in the State
Vijayawada: TDP Vijayawada MP candidate Kesineni Srinivas (Nani) said that people's issues are his election manifesto and even main agenda in the elections.

In an exclusive interview with The Hans India on Wednesday, he expressed confidence about his re-election and resuming of power by Telugu Desam Party in the State. He hoped that the current elections would be trendsetter to other states at national-level with TDP's huge victory for implementing welfare schemes in a big way. Stating that no special manifesto was required to him, he said the people of state would set a model to the country by extending huge support to government for its welfare schemes and added that the other states would follow the same practice as model in future. The MP candidate said that Chief Minister N Chandrababu Naidu implemented welfare schemes irrespective of caste, religion, region and without any kind of discrimination. The welfare schemes would reflect on the elections, he said and expressed confidence the TDP would win 130 seats and 21 MP seats in the State.
Explaining his electioneering work with the party workers, Nani said that he has been visiting various places in his constituency limits and also interacting with people from 6 am to 10 pm. He said that he would meet party workers and leaders every day from 1 pm to 4 pm in his office.
Nani said that he was receiving tremendous response from public. There was no displeasure among the people against the government, he pointed out. Sharing his experiences in the election tour, he said that the women are blessing them more than their expectations. The minorities are also supporting the TDP candidates in huge numbers compared to last elections, he said and added that he would not give any false promises and would only solve the people's problems and demands whatever and wherever under the purview of his constituency limits.
He said that he had already completed various development works in his constituency spending Rs 4,000 crore and added that he was only reminding people about his five years hard work and development works in the constituency.
Expressing confidence on his victory, Nani said that his re-election would be a cakewalk. He said that he would win with two lakh-vote majority and MLA candidates of his constituency limits would also win.
He said that he has been continuously in touch with the people in the constituency for the last five years.
It is the reason now he is cool though the polling date is coming closer, he said.
Kesineni Srinivas asked how the people will believe the leaders who come to them for votes just one-month advance. He also questioned how the people can elect leaders who involved in rampant corruption, white collar offences and land scams. He said that YSR Congress chief YS Jaganmohan Reddy is not only involved in corruption but he also gave tickets to corrupt leaders.
The politicians should come to politics clean without involving in any cases. He pointed out that he closed 90-year-old family transport business to avoid controversies and gave good message to people. He said that the politicians should be role model to the people.