Pradyumna leaves his mark on Chittoor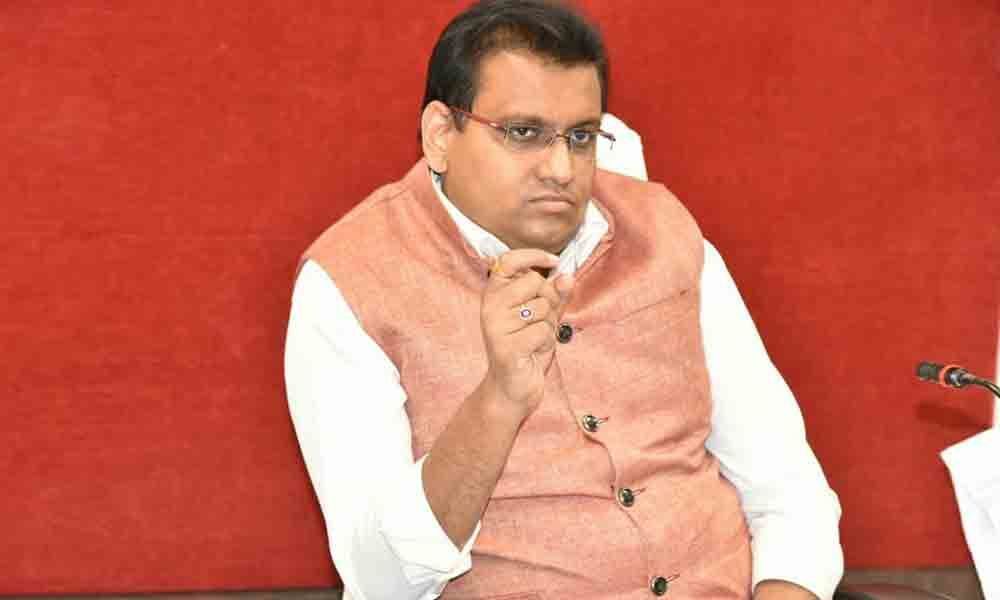 Highlights
He set new yardstick for every programme and achieved fruitful results in his tenure.

In IAS reshuffle, the Collector transferred as Special Commissioner of Marketing
Tirupati: Chittoor people remembers PS Pradyumna for taking the district into new strides on all fronts during his a little over 2-year rule.
The Collector was transferred as Special Commissioner of Marketing on Tuesday. 'Best District' was his buzz word and he always wanted to put the district on top to call it as number one.
In the process, the district bagged several records at both State and national level. To facilitate the State to become open defecation free by March 2018, Pradyumna took up the task of completing record number of 2,77,251 toilets construction in one year which was entered into the Limca Book of Records.
To complete the task, the Collector conducted a massive programme of performing 'Bhumi Puja' for one lakh toilets on a single day. His efforts were recognised by then Chief Minister N Chandrababu Naidu, who complimented him.
Anganwadi centres got a new dimension during his tenure and about 20 centres got ISO certification with several others are expecting it soon. The standards of Anganwadi centres have reached new heights in the district.
Now, almost all Anganwadi centres in the district became modern by having electricity, water, toilet facility, furniture, TV, compound wall and kitchen garden. By conducting Palle Nidra programme on a single day, about 2,000 government staff have visited these centres and provided all amenities. He also launched YASHODA programme to train Anganwadi teachers with the collaboration of Sri Padmavati Mahila Visvavidyalayam (SPMVV) to make a big impact in their day-to-day work. It was an instant success and several other districts tried to implement the scheme with this spirit. He put every effort to declare the district free from malnutrition.
To improve the health of everyone, he took up the concept of 'Yogram' and conducted training classes in Yoga in several villages by specialists in the field. National Highway works have been going on in the district on a massive scale and once completed, these will bring several advantages for the district.
Be it the irrigation works, agriculture, horticulture, housing, cement roads or any other, he wanted every government employee to put their 100 percent efforts in that and complete it in a novel way and in record time. Several awareness programmes were conducted for the benefit of farmers in natural farming.
His efforts were rewarded by an organisation 'The Better India' which selected 10 inspiring IAS officers who have gone above and beyond to make a difference in the lives of many in 2018. Pradyumna found a place in that list by occupying seventh place. The organisation termed him as 'Man on a mission'.
During his tenure, Tirupati hosted National Inter-District Junior Athletics meet, Independence Day celebrations, spiritual fest, national handloom expos and several other programmes. Pradyumna's efforts in getting Swachh awards by Tirupati will be remembered for long.
Along with Tirupati Municipal Corporation Commissioner V Vijaya Rama Raju, he has made the pilgrim city free from plastic. In every programme, Pradyumna set a new yardstick and tried to achieve it.
On completing his tenure in the district, the Collector has expressed happiness and thanked all who cooperated with him. He wished all the best for the new Collector Narayana Bharat Gupta to bring more laurels to the district.