Rajamahendravaram: JSP demands white paper on funds spent for Kapus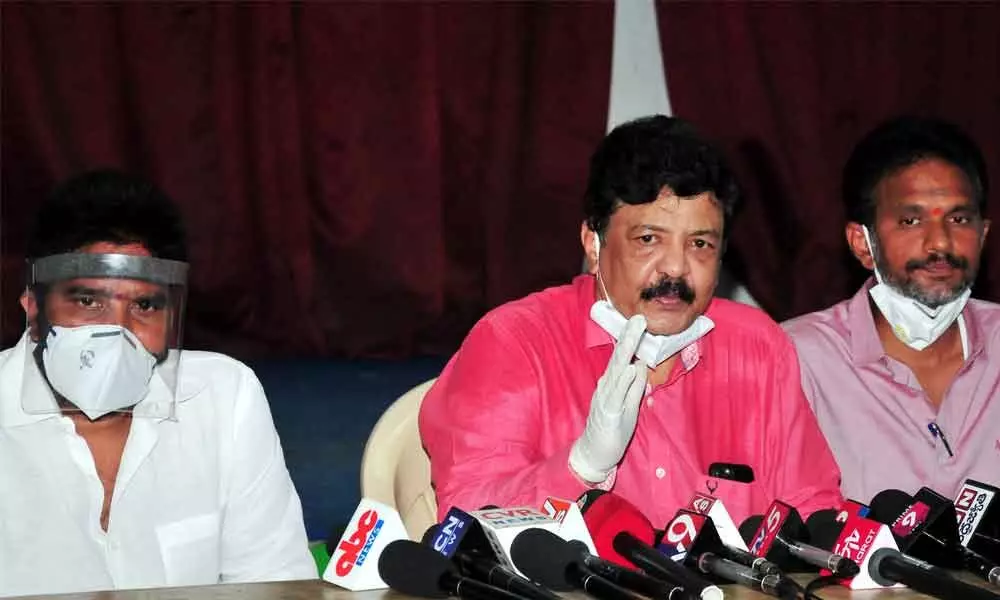 Highlights
Jana Sena Party (JSP) state official spokesperson Kandula Durgesh has demanded that the state government publish a white paper on how much amount spent for the wellbeing of Kapu community for one year
Rajamahendravaram: Jana Sena Party (JSP) state official spokesperson Kandula Durgesh has demanded that the state government publish a white paper on how much amount spent for the wellbeing of Kapu community for one year.
Speaking to reporters at Anam Rotary hall here on Monday, Kandula Durgesh said YSRCP government failed to fulfill the assurances given to Kapu community and giving much publicity to get mileage.
YSRCP government shattered the dreams of the people and trying to tarnish the image of JSP by making baseless allegations against JSP president Pawan Kalyan. Pawan Kalyan is spending time for the people in day time and participating in shootings during night time which is not wrong.
YSRCP leaders are encouraging the leaders of same caste. YSRCP leader Thota Trimurthulu who shifted to the party recently, supported TDP government earlier while it harassed Mudragada Padmanabham family, he criticized.
Minister for Agriculture Kurasala Kannababu never participated in any Kapu agitations and not having right to criticise Pawan Kalyan and also to speak about Kapu community. Why the so called leaders were mum when YS Jaganmohan Reddy said that he cannot give reservations to Kapu community in a meeting held at Jaggampeta, he questioned.
Defeat and victory are common in elections and great personalities such as Indira Gandhi, AB Nageswara Rao, NT Rama Rao etc were also defeated in the elections and YSRCP leaders need not make any research in this regard.
People are watching the functioning of the government and they will teach a lesson to it shortly, he opined. JSP leaders Anusri Satyanarayana, R Chinna and others were present.