Rajamahendravaram: MP Margani Bharat Ram directs officials to complete repairs to NH-16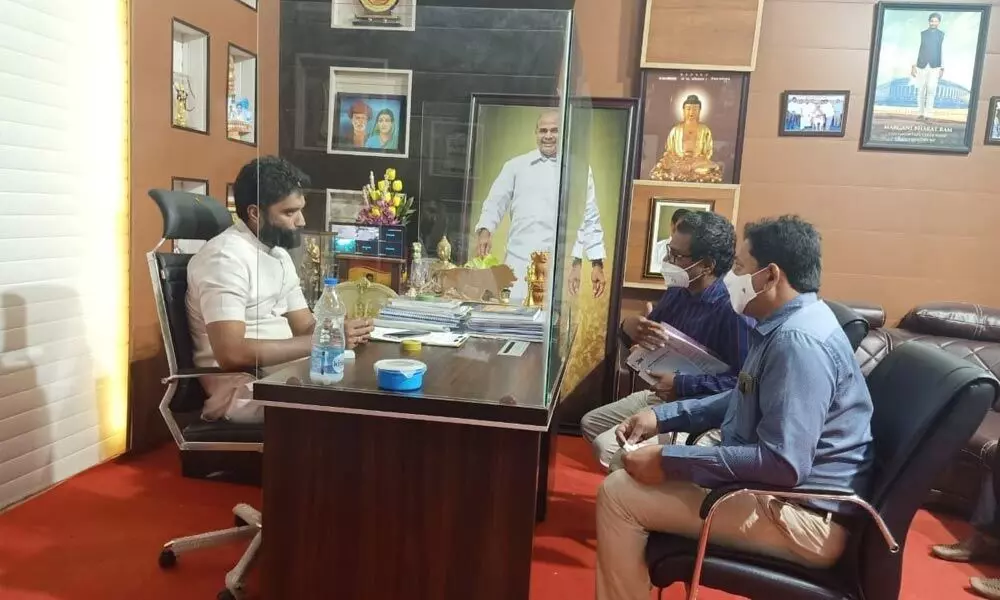 Highlights
MP Margani Bharat Ram directed the officials to complete repair works on national highway 16 between Rajanagaram and Madiki villages without delay
Rajamahendravaram: MP Margani Bharat Ram directed the officials to complete repair works on national highway 16 between Rajanagaram and Madiki villages without delay.
Speaking to the officials of National Highways Authority of India (NHAI) at his office here on Wednesday, he asked them to complete the works by December 25.
The MP further advised them to conduct soil tests to avoid problems in future and coordinate with police officials to regularise the traffic during repairs.
The national highway between Rajanagaram and Madiki falls under Rajamahendravaram Parliamentary Constituency was posing problem to the vehicle riders, mainly during night-time. Officials of NHAI should frequently check the condition of the road between Rajanagaram and Madiki villages to avoid accidents, he said.
Flyover at Morampudi junction also come up shortly to ease traffic movement on the national highway, he added. NHAI project director Surendranadh, TS Prasad and others were present.