Rajamahendravaram: TDP condemns arrest of CPI leaders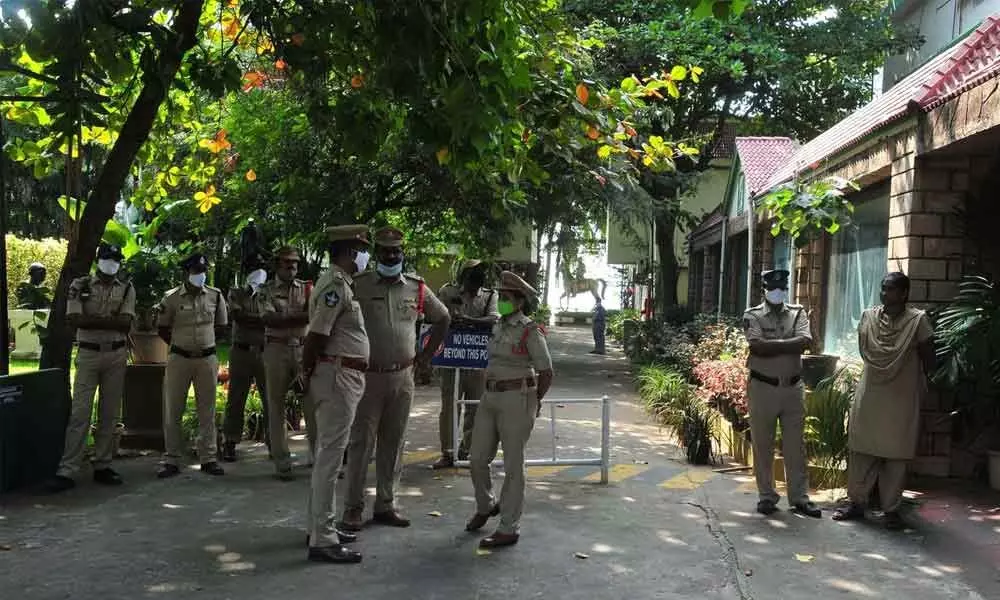 Highlights
Tension prevailed at River Bay Resorts here on Sunday, when the police made house arrest of CPI leaders and foiled their bid to go to Polavaram Project to check the progress of ongoing works of the project
Rajamahendravaram: Tension prevailed at River Bay Resorts here on Sunday, when the police made house arrest of CPI leaders and foiled their bid to go to Polavaram Project to check the progress of ongoing works of the project.The police made house arrest of CPI State secretary K Rama Krishna, district secretary T Madhu and Nalla Rama Rao in River Bay Resorts.
Rama Krishna came to the city on Saturday night to participate in Polavaram Parirakshana Samithi programme.
The police did not allow TDP politburo member and MLA Gorantla Buchaiah Choudary, former MLC Adireddy Appa Rao, State organising secretary Adireddy Vasu and others.
Later, speaking to reporters, Buchaiah Choudary expressed displeasure over arrest of CPI leaders and said the YSRCP government is trying to rule the State under police cover which is not permanent. Polavaram is not a prohibited area and everyone in the country visit the project. The government miserably failed in all aspects and not even allowing the opposition parties to visit irrigation projects.
The government was in fear that its faults would come to limelight, if they allow Polavaram Parirakshana Samithi programme, he said, adding that people are watching the functioning of the government and they will teach a lesson to it shortly.
Former MLC AdireddyAppa Rao said Chief Minister YS Jagan Mohan Reddy is using police force to supress the democratic rights and human rights given by the Constitution.
Andhra Pradesh Civil Liberties Association president Muppala Subba Rao said the government is not changing its attitude though many a time the High Court alleged that rule of conduct is not implementing in the State. Arrest of CPI leaders is violation of human rights, he added.
Subscribed Failed...
Subscribed Successfully...