Revival of railcar facility urged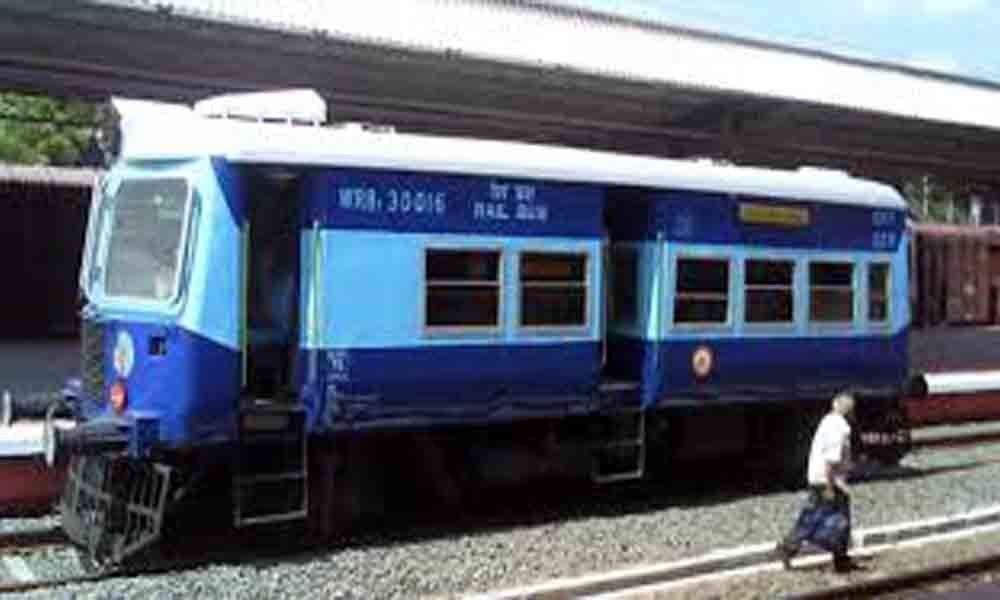 Highlights
SCR cancelled the railcar transportation facility from February to July citing repairs to the track
The charges in rail car from Kakinada to Kotipalli is only Rs 10 whereas the busfare is Rs 30
Small traders, students and poorer sections urge the SCR to revive the railcar conveyance
Rajamahendravaram: The people in Kakinada and Kotipalli areas are demanding South Central Railway (SCR) to revive the operations of railcar between Kakinada and Kotipalli immediately as many people, particularly poor and small traders are facing problems due to the cancellation of the railcar.
SCR has cancelled the railcar operation up to July 21 again in the guise of track repairs for which many people are expressing their resentment.
SCR cancelled the peration of railcar from February 6th to April 1. Then it extended the cancellation up to April 4th and again up to April 20th and now it has extended the cancellation up to July 21.
With the initiative of former Lok Sabha Speaker GMC Balayogi the railway line between Kakinada and Kotipalli was revived and the railway line was inaugurated in November 2004 and SCR operated a passenger rail with 10 coaches and later reduced it to six coaches.
Later, SCR cancelled the passenger in the name of less occupancy ratio and introduced railcar and for some time SCR operated goods train and later it was also cancelled saying that SCR was incurring loss.
The actual rail project was planned between Kakinada-Kotipalli-Narsapur covering a length of 70kms. After the sudden demise of GMC Balayogi, the construction of railway line between Kotipalli and Narsapur came to a standstill. The fare between Kakinada and Kotipalli is only Rs 10, whereas the bus fare is Rs 30 and many people used the railcar to travel up to Kotipalli because of less fare.
A petty trader Ramraj of Samalkot said as the fare is less many people, including some traders, milk vendors, students etc used to travel in railcar to go to Sarpavaram, Samalkot, Ramachandrapuram, Draksharamam and Kotipalli in a short time. SCR not taken up any repairs to the railway line between Kakinada and Kotipalli and it was the reason for stopping the railcar, he said.S SCR cancelled the railcar transportation facility from February to July citing repairs to the track S The charges in rail car from Kakinada to Kotipalli is only Rs 10 whereas the busfare is Rs 30 S Small traders, students and poorer sections urge the SCR to revive the railcar conveyance