Tirupati: Robot therapy to be introduced at BIRRD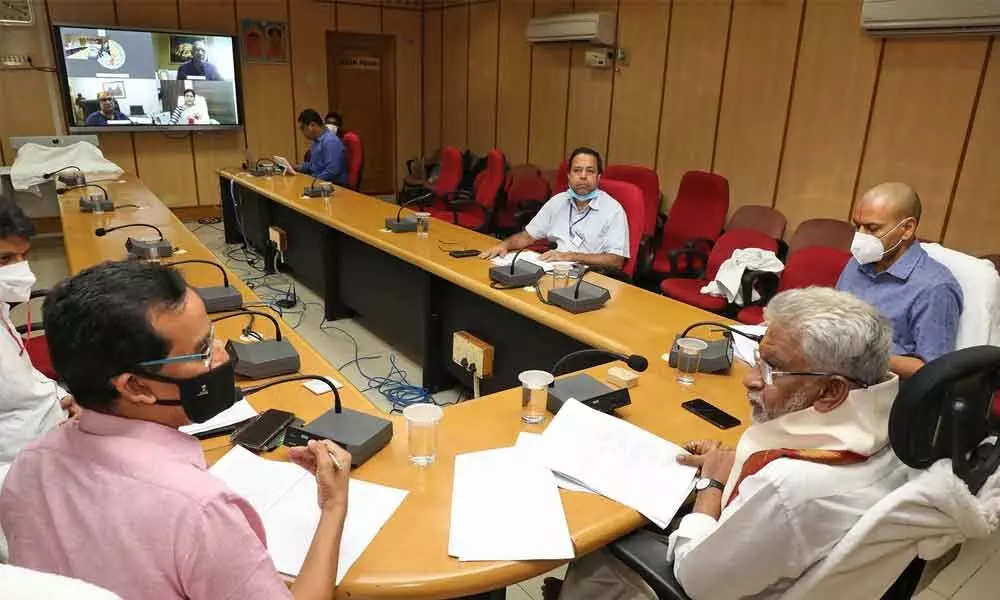 Highlights
The BIRRD trust committee meeting headed by TTD Trust Board Chairman Y V Subba Reddy approves the proposal and to purchase the latest robots at a cost of Rs 5.5 cr
The meeting also gives its clearance for providing other important facilities at BIRRD
Tirupati: Henceforth the denizens of Tirupati who are suffering from physical ailments can get physiotherapy massages and treatments by Robots at the TTD-run Balaji Institute of Surgery, Research and Rehabilitation for the Disabled (BIRRD) hospital.

TTD is all set to introduce the first-ever Robotherapy in its ortho care Hospital of BIRRD which is first of its kind in entire South Asia.
This hi-fi therapy is aimed at providing sophisticated treatment to patients by the 21st-century model Robots in all TTD hospitals, initially to start with BIRRD Hospital, according to TTD chairman YV Subba Reddy.
The BIRRD trust committee meeting which was held on Friday at the Sri Padmavati Rest House here under the chairmanship TTD Board Chief YV Subba Reddy approved the proposal to introduce Robot in BIRRD and decided to invite tenders for purchase of a Robot-Assisted Gait Training Therapy Equipment costing Rs. 5.5 crore.
In addition, important decisions pertaining to BIRRD hospital were also taken including the purchase of 2D colour Doppler equipment to test the blood circulation in the body. The meet also asked the officials to seek for donors who could
provide these equipment to reduce financial burden on BIRRD.
Another important decision taken in the meeting was to extend cashless medical services to TTD employees and pensioners . The TTD management would reimburse the expenses incurred for the treatment of its employees and pensioners on the lines of SVIMS where they are availing such cashless treatment, as per their eligibility.
The trust meeting approved a proposal to appoint auditors to look into Income Tax affairs of the institution.
BIRRD Committee members Dr M Nischita, Shivasankaran, BIRRD director Madan Mohan participated via Video Conferencing while TTD EO Anil Kumar Singhal and JEO P Basant Kumar attended the meeting at Sri Padmavati Guest house.
Subscribed Failed...
Subscribed Successfully...