Vijayawada: Teachers' transfers in transparent manner, promises Edn Minister Audimulapu Suresh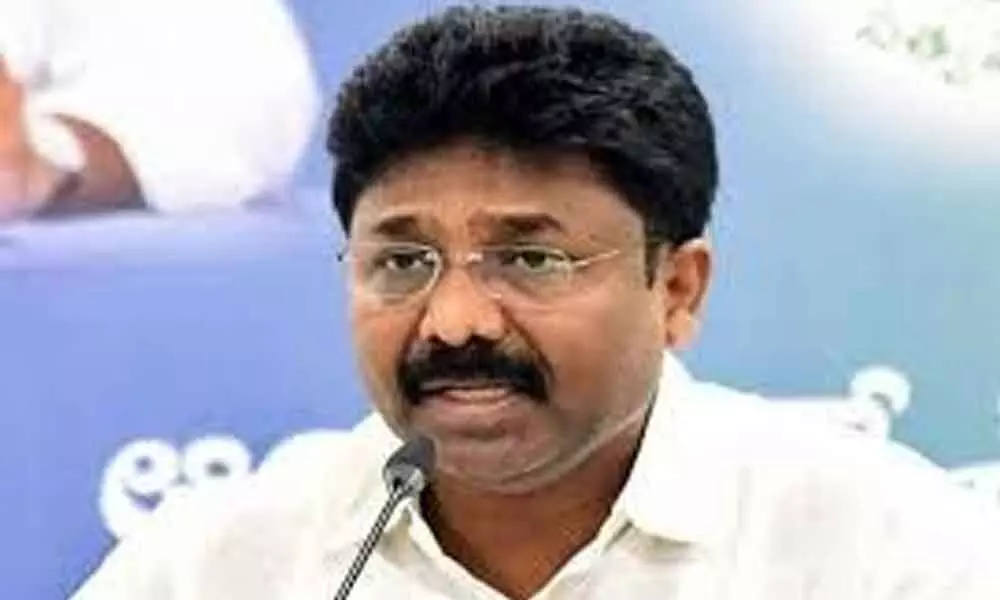 Highlights
Education Minister Audimulapu Suresh said the Education department would conduct transfers in a transparent manner. At a press conference, Suresh said the department has already discussed with the teachers' union on the process of transfers and on conducting web counseling
Vijayawada: Education Minister Audimulapu Suresh said the Education department would conduct transfers in a transparent manner. At a press conference, Suresh said the department has already discussed with the teachers' union on the process of transfers and on conducting web counseling.
The Education Minister said the department is following general procedures only in transfers. The process for the transfers started on November 28 and the list of seniors has been prepared on December 30.
Suresh said instructions were issued to take objections from the teachers from December 3 to 7 and for preparation of the seniority list from December 8 to 10. The transfers will be made in four categories based on the HRA, he said.
He said areas with 20 per cent HRA are in Category 1, areas with HRA of 14.5 per cent are in Category 2, HRA with 12 per cent are in Category 3 and areas with less than 12 per cent are in Category 4. Five marks are given for one year experience to the teachers and this will be important in the transfers.
The minister said teachers will be adjusted in the schools even in the tribal areas also as per the rationalization process.
He said 15,000 posts blocked against the 1.72 lakh posts granted to the State. The regular appointments will be made after completing the process of transfers in the State and it is the regular practice in the Education department, the Minister said.