Vijayawada: Training classes for government teachers in 3 phases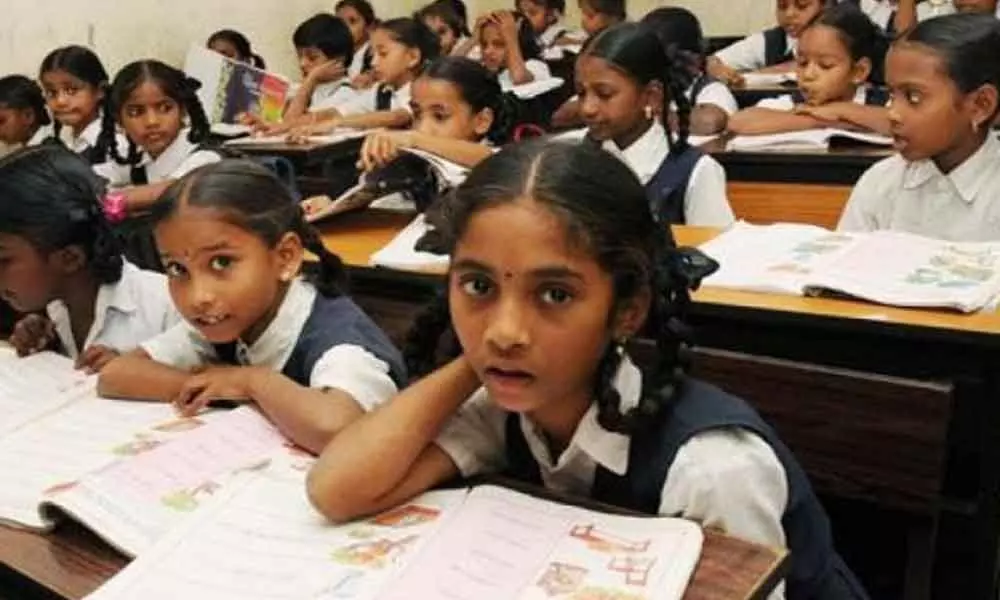 Highlights
The State govt has already issued orders to convert all schools in the State into English medium for classes I to VI from the academic year 2020-21
Vijayawada: The Education Department is gearing up to conduct intensive and extensive training classes for teachers working in the ZP, Mandal parishad and other schools to train them to teach in English medium from the next academic year.

It may be noted that the government had already issued orders for converting all schools in the State into English medium and classes will start from the academic year 2020-21 for classes from I to VI.
But, the teachers' unions and parents raised hue and cry and found fault with the government for taking a unilateral decision without giving adequate training to teachers to teach in English medium.
In this backdrop, the government has decided to impart special training to the teachers in three phases. The teachers have to attend classes three times in December 2019/January 2020 and May, 2020.
Initially, not less than 300 teachers will be given training to act as resource persons. The teachers who are willing to undergo training and work as resource persons can submit their applications logging on to https://forms.gle/A8mujv9F2Qw47GRe9.com within three days.
K Vetriselvi, Special officer, English medium instruction cell, Amaravati, issued orders in this regard on Tuesday. The resource persons later will give training to other teachers in the State.
The government is working with an objective to impart training to techers before commencement of the next academic year in June, 2020.