Visakhapatnam: Mayor Hari Venkata Kumari pays surprise visit to summer coaching camps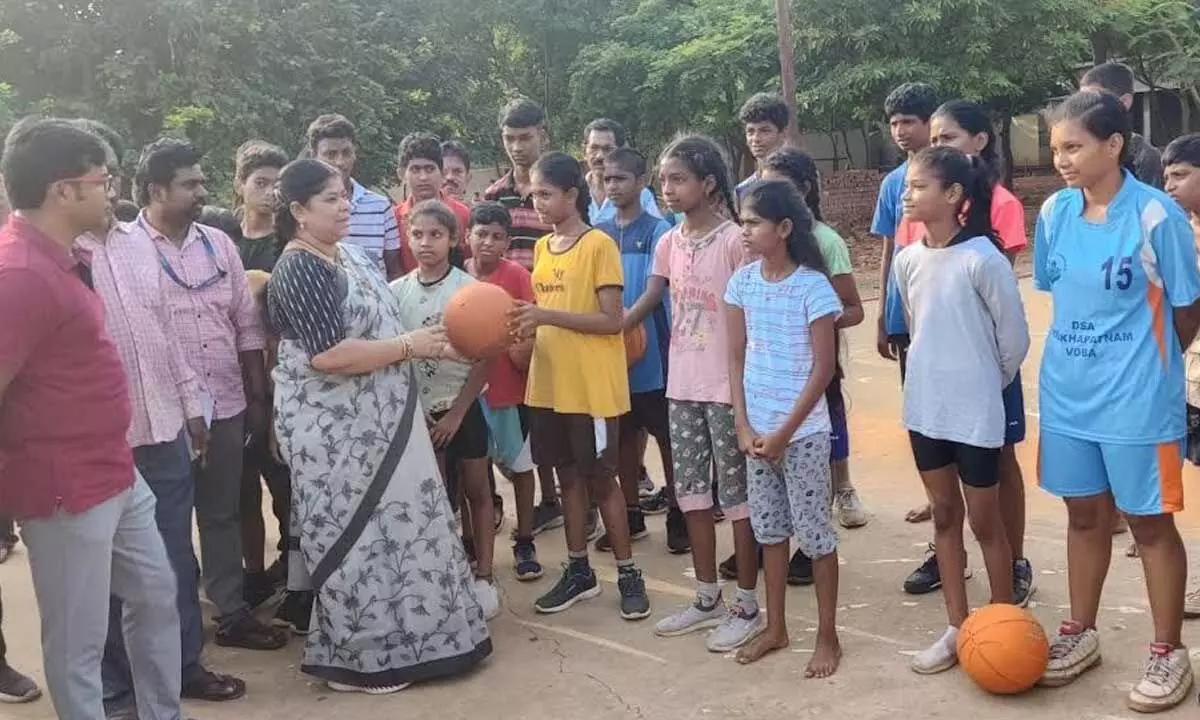 Highlights
As many as 333 summer coaching camps are organised in the city limits in which about 10,000 students are participating
The camps offer sports such as basketball, volleyball, kabaddi, yoga, Khokho, cricket and boxing
A number of sportspersons have proved their skills at national and international levels from Visakhapatnam
Visakhapatnam: Mayor G Hari Venkata Kumari paid a surprise visit to summer coaching camps organised by the Greater Visakhapatnam Municipal Corporation. She examined the summer coaching camps conducted at Thotagaruvu ZP High School, Old Arilova GVMC kalyanamandapam, St Ann's High School and Drivers' colony. She asked the students about the training in the camps, how many students were participating, diet provided to them, etc.,
Speaking on the occasion, she said the GVMC organises summer coaching camps for students every year.
She mentioned that 333 summer coaching camps are organised in the city limits in which about 10,000 students are participating.
Camps offer sports such as basketball, volleyball, kabaddi, yoga, khokho, cricket and boxing. She stated that sports provide physical growth, self-confidence and physical endurance in students.
A number of sportspersons have proved their skills at national and international levels from Visakhapatnam and also students undergoing training in these training camps should grow to such levels, Hari Venkata Kumari mentioned.
The Mayor said the job opportunities would be high for those who have excelled in the games and the Chief Minister YS Jagan Mohan Reddy was giving top priority to the sports. Visakhapatnam city has special facilities for sports as well as indoor stadiums which play at international level and many sports persons are getting promoted here.
Later, students were given a diet by the Mayor. Additional Commissioner Dr V Sanyasi Rao and coaches accompanied the Mayor.