YSRCP will be vanished from State soon: Sujay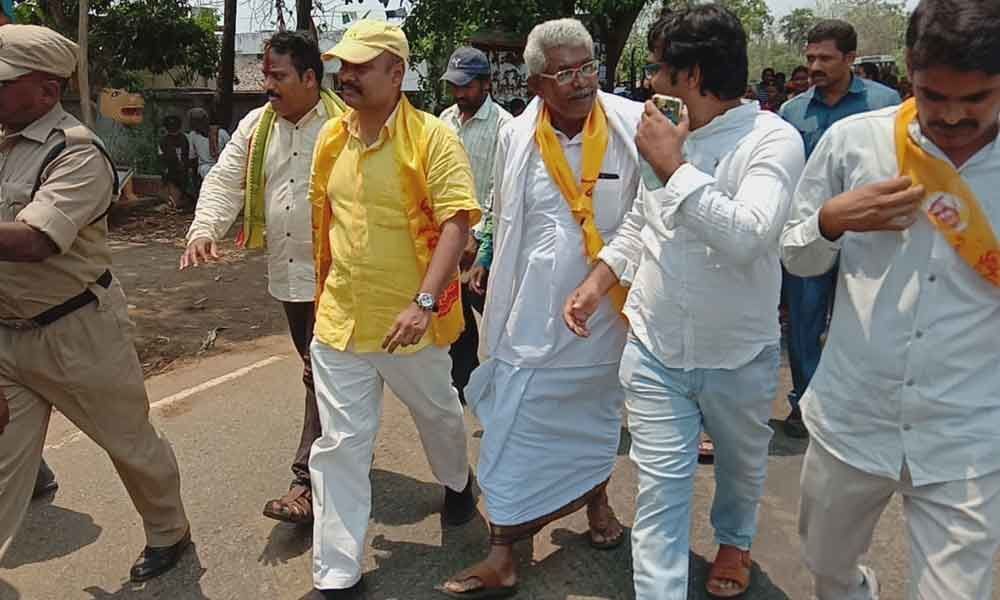 Highlights
Hopes people will vote for progress and prosperity
Bobbili: Mines and Geology Minister Venkata Sujay Krishna Rangarao Ravu, who is contesting from Bobbili Assembly constituency, on Wednesday said that the people will vote for progress and prosperity but not for false promises made by the YSRCP.

Participating in election campaign at Sompuram, Palavalasa, Chintavalasa and Marrivalasa, Sujay said that the Opposition party YSRCP has no public support and the people believe that the party would totally submerged in corruption and added the TDP was only the ray of hope for AP. He said that the YSRCP would be vanished from political screen soon. He stated that the government had spent huge amount of money on welfare schemes and for developmental works also despite the financial crunch. "Though the state bifurcated unscientifically and formed with neck deep financial troubles, Chief Minister N Chandrababu Naidu is successfully running the state towards progress and prosperity.
We have sanctioned unemployment allowance and increased social security pensions. DWCRA women also supported with Padupu-Kumkuma. We could lay CC roads in every village and give drinking water, construct toilet for every household. But the YSRCP is joining hands with the leaders of other parties and trying to damage the image of the state. The public came to know the unethical activities of YSRCP and will teach him a lesson in coming elections."