Bigger homes in demand as WFH culture in vogue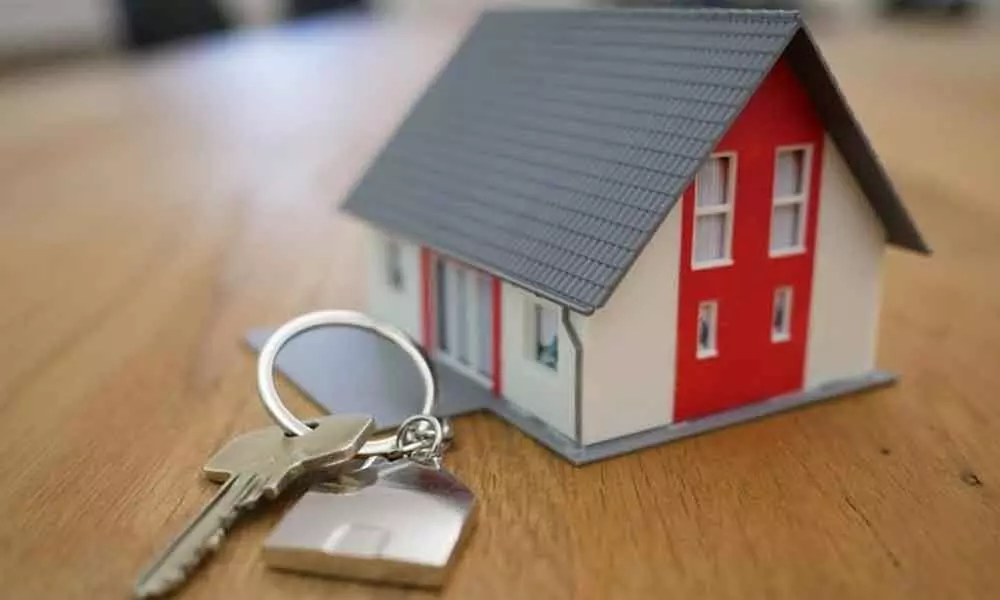 Highlights
Realty sector insiders say enquiries on the rise for bigger flats, independent houses
Hyderabad: Is Covid-19 crisis pushing home buyers towards bigger houses? It looks like so as enquiries for bigger apartments and independent houses are on the rise in the City of Pearls.
P Ramakrishna Rao, president, Credai Hyderabad, said that the compulsion of working from home (WFH) had forced people to look for bigger houses."We have noticed that people are now looking for bigger houses. Developers have already started taking this new trend into consideration while designing new homes.
We are trying to fit in a study room so that people can use it as office when they work from home," Rao told The Hans India.
Arani Sumanth Reddy, president, National Association of Realtors (NAR), also said that home buyers seemed to be keen on purchasing bigger houses now than what they had planned earlier, in the wake of work from home concept gaining importance.
"Majority of people who have come to enquire about new houses in last three weeks said they would go for bigger houses. Further, demand for independent houses has also gone up due to Covid-19 pandemic. People who earlier looked for three or four bedroom apartments are now showing interest in buying independent houses," he explained.
Asked how the market is doing now, Ramakrishna Rao said that sales gained traction in the last couple of weeks. "Most of us feared that the Covid-19 impact might last longer. But surprisingly, home buyers are coming forward and sales are happening in the city.
There is a positive trend in the market. But it will take at least three to four months for the market to stabilise," he said.
Rao however ruled out any fall in prices in the city's real estate market. "Construction cost has gone up in the wake of rise in cement prices. There is also labour shortage now. As consequence, labour cost has also gone up. So, there is no way property prices will come down in the market," he said.
According to him, cement companies formed a cartel and increased the price of cement from Rs 230 per bag three months ago to Rs 375 now. "This increase is totally unfair when the economy is going through a crisis. But the cement companies did that and our construction cost shot up," he lamented.
NAR's Sumanth Reddy also said housing prices in Hyderabad would not come down in near future. "Some people seem to be under the impression that prices will come down in the city. Three out of 10 people looking for new homes are expecting fall in prices. But that is unlikely to happen here as inventory levels are very low.
Further, developers have no headroom to cut prices as construction cost has increased," Reddy explained. The Hyderabad real estate market is slowly gaining traction as there is no widespread negative sentiment. However, it will take some time for the market to come back on track and reach pre-Covid levels, he said.
"The main strength of the Hyderabad market is that it is end user driven. Here, there are not many speculative buyers who purchase houses for investment purpose. That's reason why the market is still strong here," he said.
Interested in blogging for thehansindia.com? We will be happy to have you on board as a blogger.