Equity Indices ended with Strong Gains; Sensex regains 44,000 mark & Nifty closes near 13,000 level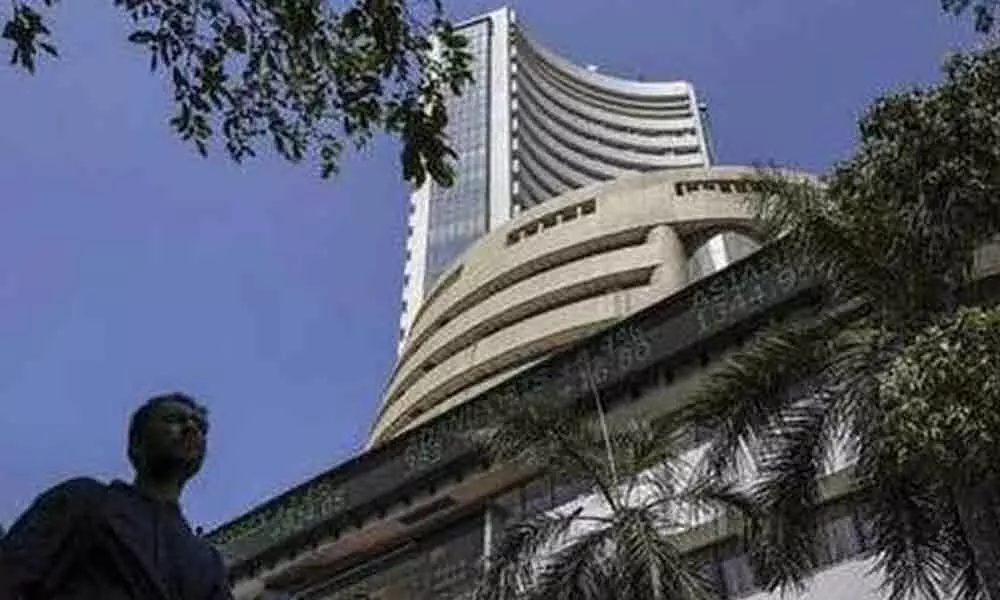 Highlights
Key domestic indices on Thursday, November 26, 2020, zoomed one per cent amid gains in global markets.
Key domestic indices on Thursday, November 26, 2020, zoomed one per cent amid gains in global markets. The BSE 30-share index, Sensex regained 44,000 mark while the NSE Nifty-50 index closed near 13,000 level.
The S&P BSE Sensex jumped 431.64 points or 0.98 per cent to settle at 44,259.74. The NSE Nifty 50 index also surged 128.60 points or one per cent to settle at 12,987. Similarly, Nifty Bank rose 353.35 points or 1.21 per cent to settle at 29,549.75.
The broader market at BSE underperformed the Sensex as the BSE Mid-Cap index surged 0.94 per cent while the BSE Small-Cap index appreciated 0.71 per cent.
The market breadth was strong. On the BSE, 1,754 shares rose and 1,000 shares fell. On Nifty 50 index 42 shares advanced and 8 shares declined. The major gainers on Nifty 50 include JSW Steel (7.02 per cent), Tata Steel (up 5.20 per cent), Grasim (up 4.38 per cent), Bajaj Finance (up 3.42 per cent) and Shree Cement (up 3.27 per cent). The major losers were Eicher Motors (down 1.57 per cent), Maruti (down 0.73 per cent), BPCL (down 0.67 per cent), HDFC Life (down 0.65 per cent) and ONGC (down 0.62 per cent).
COVID-19 Update
Total COVID-19 confirmed cases worldwide were at 6,03,97,539 with 14,21,352 deaths. India reported 4,52,344 active cases of Covid-19 infection and 1,35,223 deaths while 86,79,138 patients have been discharged, data showed.
Bank Credit Growth in India
RBI released Quarterly Statistics on Deposits and Credit of scheduled commercial banks (SCBs) yesterday. Bank credit growth (YoY) decelerated to 5.8 per cent in September 2020 from 8.9 per cent a year ago: the deceleration was recorded across the population groups (i.e., rural, semi-urban, urban, metropolitan).
Annual growth (YoY) in credit by private sector banks moderated significantly to 6.9 per cent in September 2020 from 14.4 per cent a year ago, whereas it increased marginally for public sector banks to 5.7 per cent from 5.2 per cent over the same period.
Policy Rate in Korea
The Bank of Korea on Thursday held steady on its key policy rate at a record low of 0.5 per cent.
Fed Meeting Update
The summary of the Fed meeting from earlier this month indicated that US central bank officials discussed ways of getting more money into the economy, which is still recovering from the coronavirus pandemic. The number of Americans filing first-time claims for jobless benefits increased further last week. Initial claims for state unemployment benefits totalled a seasonally adjusted 778,000 for the week ended November 21, 2020, compared to 748,000 in the prior week, the Labour Department said on Wednesday. US financial markets will be closed on Thursday for the Thanksgiving holiday.