Google goes bullish on India, unveils multiple products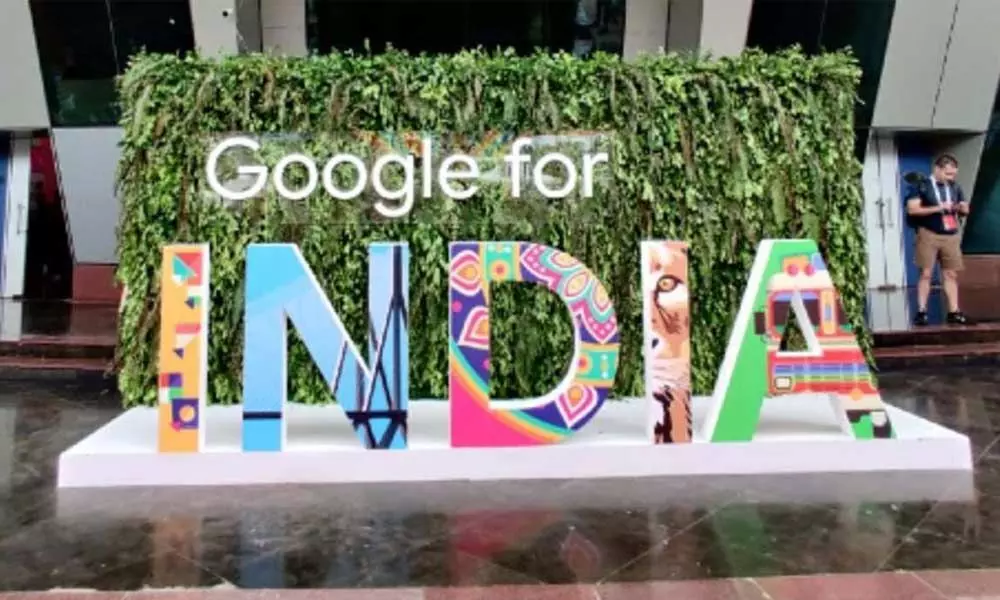 Highlights
In its bid to make the Internet more accessible, inclusive and empowering for everyone in India, Google on Thursday
New Delhi: In its bid to make the Internet more accessible, inclusive and empowering for everyone in India, Google on Thursday announced a slew of products, including an artificial intelligence (AI) lab in Bengaluru, BSNL partnership, 'Google Pay for Business' app for merchants along with expanding Indian language support across Google Assistant, Discover, Lens and Bolo products.
The fifth edition of the annual 'Google for India' event also saw the company launching tokenized cards for debit card and credit card users across India and introduced "Spot" platform on Google Pay for merchants to create branded commercial experiences that bridge the offline and online worlds.
Google also announced a new initiative focusing on entry-level jobs, and a partnership with the National Skills Development Corporation (NSDC) for their Skill India programme.
"Digital India was designed to ensure digital inclusion. I wish to compliment Google for launching so many new products contributing to this goal with due regard to safety and security," said Telecom and IT Minister Ravi Shankar Prasad who was the chief guest at the event.
"I don't have a slightest doubt that Google has a crucial role in helping India achieve its goal of a trillion dollar digital economy," Prasad added.
The AI lab in Bengaluru will focus on advancing fundamental computer science and AI research and applying this research to tackle big problems in fields like healthcare, agriculture, and education.
"With Google's ongoing commitment to improve access beyond train stations to villages across India, we have partnered with BSNL to bring fast, reliable and secure public WiFi to villages in Gujarat, Bihar and Maharashtra," announced Caesar Sengupta, Vice-President, Next Billion Users Initiative and Payments.