F&O data points to short-covering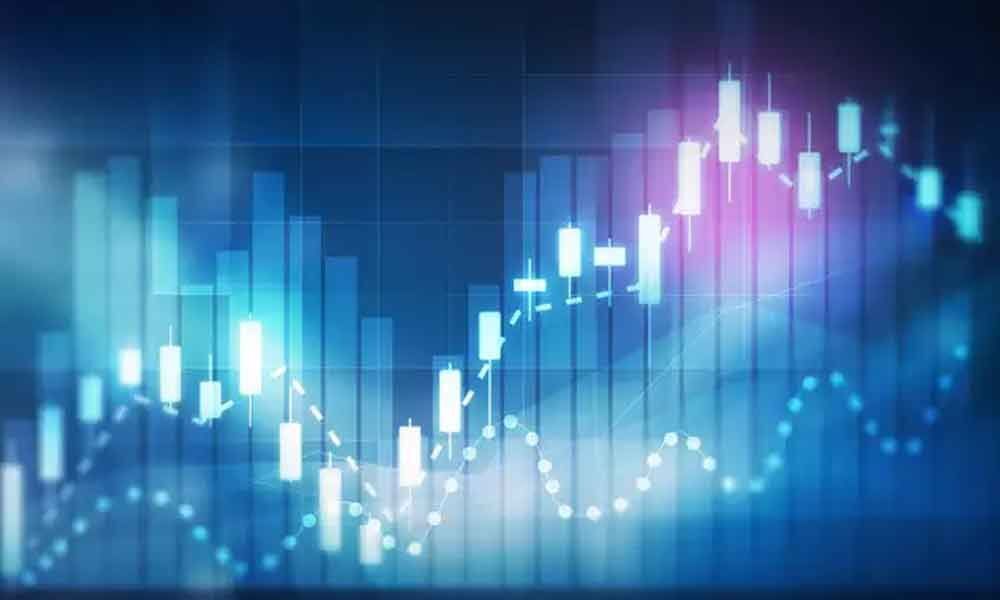 Highlights
The highest Put Open Interest (OI) at 10,800 level may act as strong support for NSE Nifty.
The highest Put Open Interest (OI) at 10,800 level may act as strong support for NSE Nifty. Further, Nifty Put-Call ratio of OI rose from 1.08 to 1.24 as the broad-based index is finding support near 10,800.
Global recovery is further supporting this positive trend and this should support the Nifty from witnessing any major decline, said derivatives analysts.
On Call side, highest OI of 18.67 lakh contracts is seen at 11,000 strike followed by 11,200, 11,100 and 10,900 levels. The 10,900 strike has maximum Put OI of 21 lakh contracts followed by 10,800 and 10,700 strikes.
"From the derivative front, hefty Open Interest addition was observed in 10,900 strike, while marginal Call writing was seen at 11,000 strike.
In coming week, it is expected that any sharp up move above 11,000 levels can trigger further short covering, which can move Nifty towards 11,100-11,150 levels," observes Dhirender Singh Bisht, senior research analyst (derivatives) at SMC Global Securities.
The market benchmark index BSE Sensex closed the week at 36,981.77 points, a net loss of 351.02 points or 0.94 per cent, from previous week's close of 37,332.79 points.
Registering a drop of 77.05 points or 0.69 per cent, NSE Nifty ended at 10,946.20 points as against 11,023.25 points.
Bisht forecasts: "On the technical front, Nifty is moving up with formation of higher high and higher bottom from last three trading sessions.
It's expected that as far Nifty is holding above 10,850-10,900 levels, the current trend is likely to move towards 11,100 levels with some volatility on the cards."
According to ICICI Direct.com data, the volatility index is still at elevated levels. Traders have opted to write Put options due to increased premiums, which justify the increasing PCR-OI of Nifty.
Nifty futures ended on a positive note at 10,963 level.
Long build up was recorded in stocks such as PVR, REC, RBL Bank, Kotak Bank, Escorts and ICICI Prudential.
"Indian markets started the week gone by on a weaker note as Nifty indices slid below 10,750 mark in early sessions, however, sharp recovery was seen in heavyweights such as Reliance industries, Maruti Suzuki and Bajaj twins from lower levels and this led Nifty once again to reclaim 10,950 mark in the later part of the week.
The Implied Volatility of Calls was up and closed at 16.37 per cent, while that for Put options closed at 16.85 per cent. The Nifty VIX for the week closed at 17.27 per cent and is expected to remain volatile. PCR OI for the week closed at 1.13, which indicates OTM Put writing," remarked Bisht.
Investors are of the positive view that if the Centre announces any major package for the market, then FII outflows may reduce.
This will further reduce the market volatility as well. Derivatives analysts forecast some pullback in the midcap space in the coming sessions.
Bank Nifty
The banking index of NSE closed the week at 27,247.90, a net loss of 200 points from the previous close of 27,427.85 points. According to ICICI Direct.com data, as the index moved above 27,000, OI additions were seen in ATM Put strike followed by 26,800.
Muted additions were seen in Calls indicating current upside in the Bank Nifty will continue. A close above 27,500 would open more upsides for the Bank Nifty.
The current price ratio of Bank Nifty-Nifty fell towards its February low of 2.48. During the past two weeks, the ratio is finding support near these levels. Analysts forecast short-term outperformance in banking stocks can be seen if the ratio continues to remain above 2.48 levels.
Underperformance was seen in the Bank Nifty as fresh short positions took place in PSU banks. However, investors preferred to book profits in few private banks.
However, on the last day of the week, short covering was seen in a few private banks that helped the index to end well above 27,000 strike. ICICI Direct.com further added that Implied Volatility (IV) remained choppy near 18 per cent, but selling by FIIs in the cash segment continued.
This may add pressure, it noticed. However, the rupee appreciated from its recent low of 72.30 a dollar, while it is likely to head towards 71.40. This will provide a cushion to banking and financial stocks.
Interested in blogging for thehansindia.com? We will be happy to have you on board as a blogger.