F&O data signals easing buying interest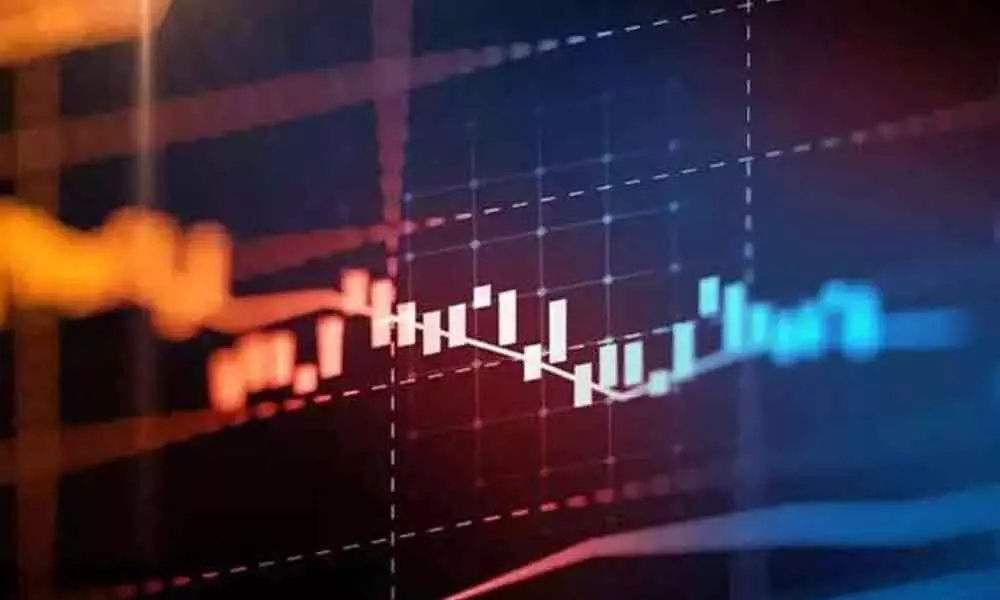 Highlights
Though December F&O series took off on a negative note, the options data holds undercurrent positive bias with moderate buying support.
Though December F&O series took off on a negative note, the options data holds undercurrent positive bias with moderate buying support.
The NSE Nifty added about 140 points in the last week from 11,900 and made this strike the second highest Put base of December series.
Derivatives analysts expect Nifty to trade with a positive bias above these levels. The NSE broad-based index may move up to 12,300 points. Analysts forecast options band in the range of 11,900-12,300 levels.
The 12,100 strike, which recorded highest Call OI addition of 12.09 lakh contracts, has maximum Call OI of 21.75 lakh contracts followed by 12,200 strike with 16.13 lakh contracts and 12,300 strike with 11.16 lakh contracts.
Coming to Put side, the 12,000 strike has highest OI of 20.54 lakh contracts followed by 12,100 strike with 12.09 lakh contracts and 11,900 strike with 11.19 lakh contracts.
Highest Put OI addition of 2.81 lakh contracts was seen at 11,800 strike.
Nifty rollover into December derivatives series was about 80 per cent, less than previous rollover of 84 per cent, but higher than three-month average of 75 per cent.
The rollover was 73.1 per cent for September series, 84.1 per cent for October series and 79.6 per cent for November series. The rollover cost was 0.33 per cent almost same at the previous month.
During November F&O series, NSE Nifty rose 2.3 per cent and Bank Nifty gained 6.8 per cent. The Open Interest in Nifty futures rollover into December F&O series are 1.47 crore shares as against 1.49 crore shares in the previous rollover.
"After testing record highs in November series, Nifty indices begin December series with negative note as traders lock profits at higher levels.
However, on weekly basis, both the indices Nifty and Bank Nifty ended on a positive note with gains of more than one per cent and 2.5 per cent respectively," observes Dhirender Singh Bisht, senior research analyst (derivatives) at SMC Global Securities Ltd.
"For coming week, we expect that the consolidation in index at higher levels is likely to happen in coming sessions, and any dip into the prices should be use to create fresh longs as broader trend is still intact in favour of bulls.
On a higher side 12,100 in Nifty can act as immediate resistance level and any decisive move above that should trigger follow up buying which can Nifty towards new record highs," said Bisht.
For the week ended November 29, 2019, BSE Sensex closed flat at 40,793.81 points, a net gain of 40,359.41 points or 1.07 per cent, from the previous close of 40,359.41 points.
Adding 141.65 points or 1.18 per cent, NSE Nifty ended the week at 12,056.05 points as against last week's 11,914.40 points.
Bisht forecasts: "From technical front, the Indian markets currently are maintaining their uptrend and seen trading in a rising channel with formation of higher highs and higher lows on daily and weekly charts.
However, secondary oscillators suggest that we might witness some consolidation at higher levels after last week sharp upside. Nevertheless some stock-specific action would remain on radar with sector specific moves."
"From derivative front, Call writers were seen adding Open Interest at 12,100 strike, which may act as crucial hurdle for the index moving forward. On a downside, 12,000 and 11,950 should act as immediate support levels."
Volatility has started declining below 14 per cent, which can lead to a consolidated positive move in the index. This, in turn, can also lead to short covering in oversold stocks.
"The Implied Volatility of Calls closed at 12.19 per cent, while that for Put options closed at 13.15 per cent. The Nifty VIX for the week closed at 13.99 per cent and is expected to remain volatile. PCR OI for the week closed at 1.27."
Analysts further predict that the contracting implied volatility (IV) may attract further OTM Put writing. As per ICICI Direct.com data, the Open Interest in Nifty futures is still low at 14 million shares.
For previous series, it was reaching even 19 million shares. Hence, there is still room for Open Interest to be added in the Nifty, which can drive further upsides.
Bank Nifty
Registering a net gain of 834.5 points or 2.68 per cent for the week, Bank Nifty closed at 31,946.10 points as against 31,111.60 points on Friday November 22.
Non-banking sector stocks are also supporting the indices as the banking index has already run up significantly. Sectors like PSU banking, metals, auto, pharma and cement are quite oversold and may start witnessing short covering in the coming sessions.
According to data from ICICI Direct.com, the Bank Nifty rollover for December F&O series was 70.56 per cent, higher than previous rollover of 63.59 per cent and three-month average of 62.54 per cent.