Further upswing likely as Put base rising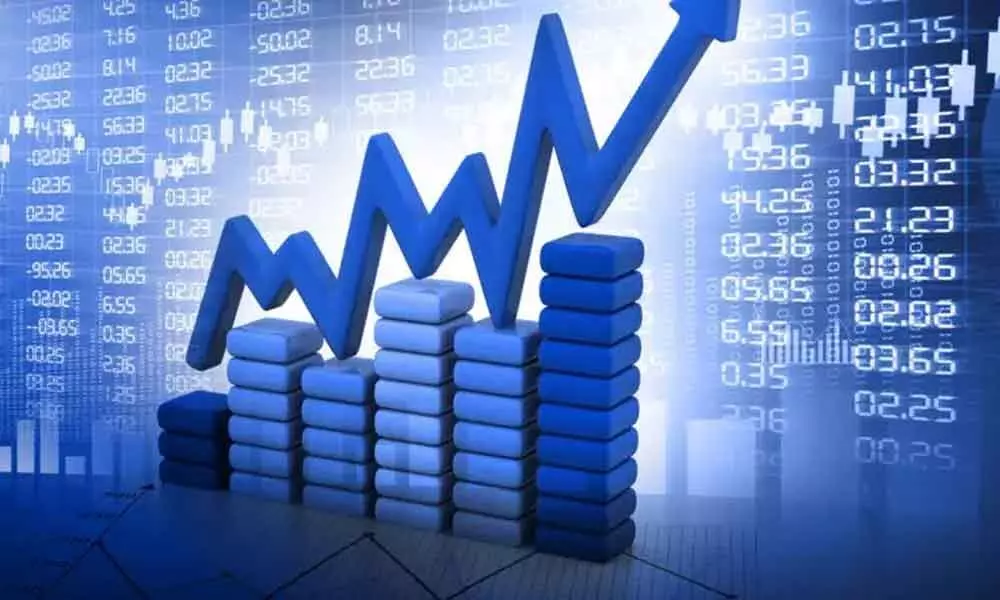 Highlights
With Call unwinding taking place at immediate strikes, the F&O data holds a positive view of higher trading range of 11,500-11,800 strikes for the week ahead (October 22-25).
With Call unwinding taking place at immediate strikes, the F&O data holds a positive view of higher trading range of 11,500-11,800 strikes for the week ahead (October 22-25).
The domestic markets witnessed short covering in the oversold stocks as the key indices were in upward move. This is leading to broader market move rather than performance by few large cap stocks.
The maximum Call OI addition of 6.52 lakh contracts at 12,000 strike indicates moving up the resistance level, while maximum Put OI addition at 10.11 lakh contracts at 11,600 strike and 4.48 lakh contracts at 11,500 strike indicates higher trading range for the NSE Nifty.
There would be no trading on Monday (October 21) as Assembly elections are scheduled in Maharashtra. The NSE Nifty may move towards 11,800 in the next few sessions.
Dhirender Singh Bisht, senior research analyst (derivative) at SMC Global Securities Ltd, said that Call writers covered short positions.
Bisht observes that "Indian markets witnessed a sharp rally last week with nifty scaling nearly three per cent along with Bank Nifty once again reclaiming 29,100 levels on local bourses.
From derivative front Call writers were seen covering their short positions while Put writers added heavy Open Interest build up in 11,600 and 11,500 strike. The rally in markets likely to continue in coming sessions as well supported by positive domestic and global factors."
The 11,700 strike highest Call OI of 10.18 lakh contracts followed by 11,800 strike 10.76 lakh contracts and 12,000 strike with 10.18 lakh contracts. Coming to monthly Options data, highest Put OI is seen at 11,000 strike and 11,400 strike.
Highest Call OI was at 12,000 strike and 11,700 strike. Put writers were active at 11,500 and 11,600 strikes. Call unwinding is seen at the immediate strikes.
After hitting resistance level of 18 per cent in the last few weeks, the volatility is easing off. India VIX rose 0.30 per cent to 15.92 per cent.
This attracted more Put writers to the indices. The 11,200 Put base was shifted to 11,500, and this should act as a good support.
"The Implied Volatility (IV) of Calls was up and closed at 14.76 per cent, while that for Put options closed at 15.55 per cent.
The Nifty VIX for the week closed at 15.88 per cent and is expected to remain volatile. PCR OI for the week closed at 1.21 which points towards put writing and is positive for markets," adds Bisht.
Key indices gained for a consecutive sixth session. For the week ended October 18, 2019, BSE Sensex rose 1,171.30 points or 3.07 per cent and closed at 39,298.38 points from at 38,127.08 points on the previous weekend. NSE Nifty added 3.15 per cent or 356.80 points to end at 11,661.85 points as against previous week's close of 11,305.05 points.
"From technical front as well, Nifty has taken almost a V shape recovery from its recent lows of 11,100 levels to once again reclaim above its long-term moving averages on daily interval.
Now, 11,550-11,500 levels should act as strong support for nifty and any dip into the prices shall be used to create fresh longs," forecasts Bisht. Nifty futures were up 0.60 per cent to 11,672 mark. Stocks like BHEL, Voltas, BEL, Manappuram recorded long build up.
Bank Nifty
Bank Nifty rose 1,077.75 points or 3.84 per cent, to end the week at 29,120.25 points as against previous week's close of 28,042.50 points. The derivatives analyst forecast September settlement level of 30,000 for Bank Nifty in the coming sessions.
The October series of Bank Nifty began with lower OI base. However, as the derivatives series progressed as Bank Nifty moved above 27,500 level.
Fresh long additions are seen in the index. Analysts predict further upward journey for Bank Nifty. According to ICICI Direct.com data, the highest Call base for Bank Nifty was at 29,000 strike.
The banking index of NSE is likely to move up as the inflows are expected in the banking stocks. PSU banking stocks hogged the limelight. The performance from Bank Nifty can be seen in the coming days where along with private banking stocks.
Subscribed Failed...
Subscribed Successfully...