Markets may land in uncharted territory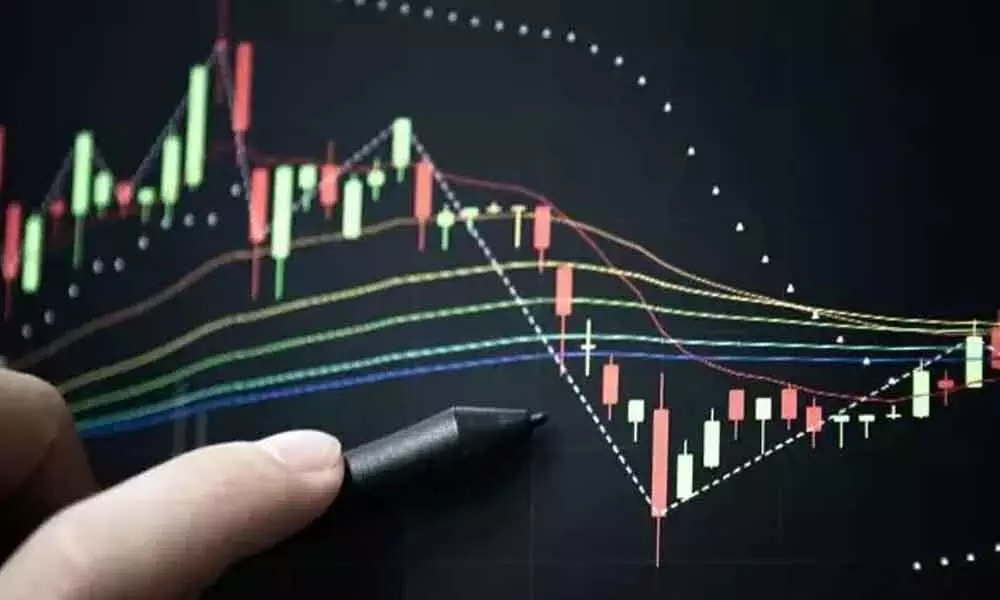 Highlights
Last week, the Indian benchmark indices were traded in a 256 point range and finally ended with a very small gain. Nifty closed with just 15.10 points gain or 0.13 per cent.
Last week, the Indian benchmark indices were traded in a 256 point range and finally ended with a very small gain. Nifty closed with just 15.10 points gain or 0.13 per cent.
The BSE Sensex inched higher by a 0.3 per cent. The broader indices once again underperformed the benchmarks. The Nifty Midcap-100 index lost by 1.4 per cent and the Nifty Smallcap-100 index declined by 1.2 per cent.
On the sectoral front, Nifty IT index gained by 1.2 per cent and Media index up by 0.5 per cent. Nifty PSU Bank, Metal, Realty indices declined by over 3 per cent and Nifty Auto index down by 2.2 per cent.
Technically, the Nifty formed a long-legged doji at multiple resistance points and failed to close above the last week's high. The violent fall on the Budget day was followed by a sharp surge very next week and a range-bound week with more bearish candles.
Prior to the dull week, there is two very high trading range (583.3 & 546.1 points range). After the violent weeks, Nifty mostly consolidated in half of the prior week's range, i.e, 256 points range and formed a long-legged doji.
The major and highest weightage sector in the Nifty, Banking and Financial services, was more weaker than the benchmark index. There are many negative divergences between these two indices.
Even though the Nifty manage to close with 15 points gain, the candle of each day signaled bearish trend. Candle on Wednesday was an exception.
If we analyse the hourly chart, we get a clear idea of more price internals. The week began with an open high bar and after the first hour of fall, it traded in a 50 point range. The last hour recovery infused some hopes.
On Tuesday, it opened with gap-up and after the first hour of trading, it lost the momentum and formed a gravestone doji. On Wednesday again, Nifty opened with a gap and the initial euphoria did not sustain till the end. Initial gains were not sustained on Thursday and Friday too.
At every rise, profit booking or long unwinding was witnessed. At the same time, a bearish pattern was formed at every high. The 50DMA worked as stiff resistance several times in the last month.
Closing below 50DMA with an added distribution day is not a good sign. Moreover, the 50DMA turned down means the short to the medium-term trend is in downward momentum. The RSI is still moving in a downward channel. The Stochastic oscillator is in extreme overbought condition.
The ADX is down to 14.34, which indicates the very low strength of the trend. With these technical conditions, as long as Nifty trades below 12230-12250 zone, it is better not to adventure with the long positions.
A close above 12250 will take the Nifty towards 12350 levels. But, if it closes below 11990, Nifty will retest the recent low of 11,675, which is 200DMA.
On the economic data front, nothing is positive. Inflation is on a high note, industrial production is down and the trade deficit has widened. The corporate earnings are still subdued.
The Nifty companies revenue has grown a mere 1 per cent, indicating a demand slump. The impact of coronavirus is still unknown on world trade. In these conditions, markets may head into an uncharted territory.
(The author is a financial journalist and technical analyst. He can be reached at tbchary@gmail.com)
Interested in blogging for thehansindia.com? We will be happy to have you on board as a blogger.