IBC best for reviving sick companies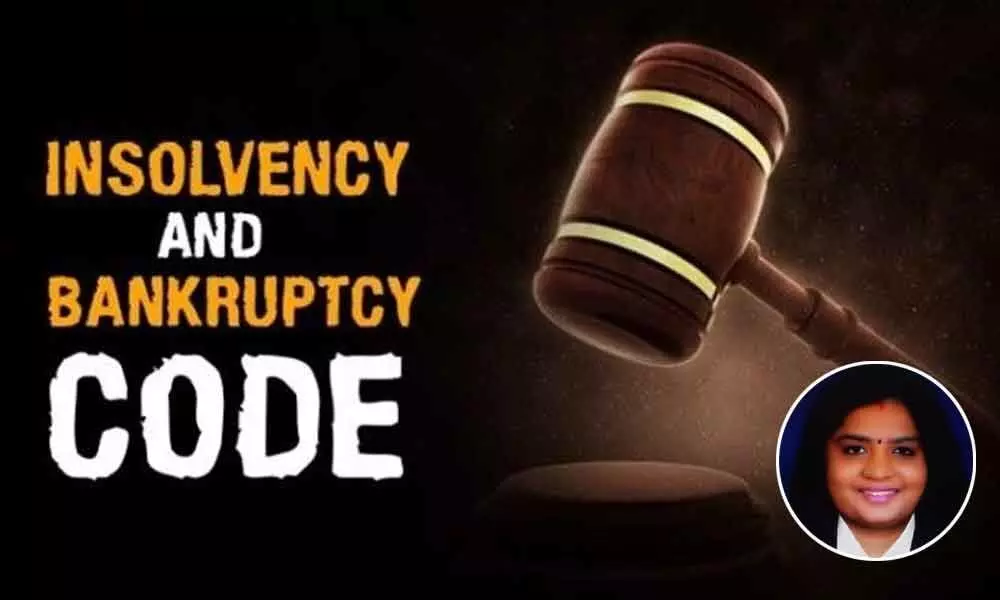 Highlights
Centre enacted Insolvency & Bankruptcy Code in 2016 to address sickness in corporate, commercial sectors
Hyderabad: Underlining the need for reviving sick companies as corporate sector generates huge employment opportunities and drives country's economic growth, D Siri Preeti, senior corporate lawyer, who handled Deccan Chronicle Holdings Limited's insolvency case and several other high-profile cases, feels that Insolvency & Bankruptcy Code (IBC) is the perfect cure for corporate sickness and distress.
"IBC's main objective is re-organising or resolving issues related to a defaulting company. If creditors forcefully recover dues from a company, the latter will simply go out of business, rendering its employees jobless.
If corporate companies die, economy will be the loser. Revival of an ailing company should always be the priority. That's what IBC and the entities that implement it do," Siri Preeti told The Hans India.
IBC, enacted into a law by Parliament, came into existence in August 2016. It provides a fast-track framework for market-driven and time-bound resolution process for defaulting and sick units.
Also, it addresses grievances of all stakeholders including employees, financial creditors or lenders, operational creditors, consumers and others.
It takes care of insolvency of corporate persons, firms as well as individuals in a time-bound manner and aims at maximising value of assets of the distressed company.
"Many sick Industries have been revived and employment of thousands of people have been retained.
Significant amounts of recovery have been made from defaulting firms since the implementation of IBC," she explained, adding that judges handling the insolvency cases are also sympathetic to the cause of employees in the troubled corporate or commercial entity.
She however pointed out that IBC proceedings should be guided by feasibility and viability of the plan, but not by how much the creditors are recovering under the resolution plan.
"But it is sad to say that parties specifically the operational creditors are misusing this code as a recovery tool and pressure tactic to recover their dues. One should understand that IBC is not a recovery tool," she said.
On DCHL's corporate insolvency resolution process (CIRP), she said it was a challenging job for her. "We had tense moments when CIRP period expired, but the process was not completed.
But NCLAT granted extension of the period by excluding litigation period which helped us in bringing the resolution process to a logical conclusion," she said.
On inordinate delay in the completion of CIRP in many cases, she said that IBC 2016 has suitably been amended for time to time to suit the changing needs, speed up the process and remove anomalies.
The period for CIRP is now fixed at 330 days, which will reduce the delays, she added.