NALCO to invest around Rs 30,000 cr on company's expansion & diversification plans: Pralhad Joshi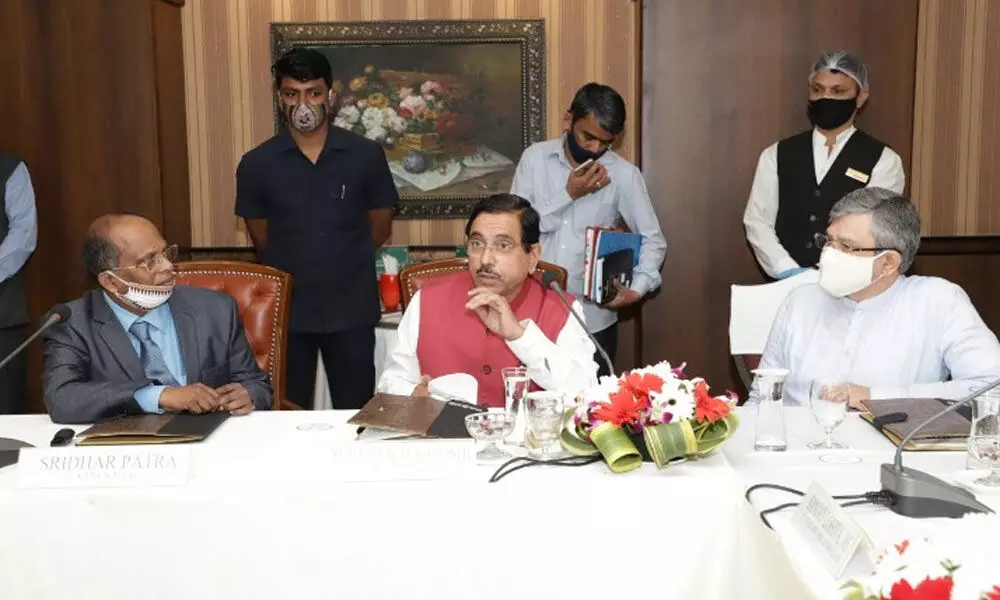 Highlights
Union Minister for Coal & Mines Pralhad Joshi today said, National Aluminium Company Limited, NALCO, will invest around 30,000 crore rupees by the financial year 2027-28 on the company's expansion and diversification plans
Union Minister for Coal & Mines Pralhad Joshi today said, National Aluminium Company Limited, NALCO, will invest around 30,000 crore rupees by the financial year 2027-28 on the company's expansion and diversification plans. He was addressing the 41st Foundation Day of NALCO in capital Bhubaneswar in Odisha.

The Minister in a tweet today said, "Chaired a meeting to review the performance of @NALCO_India Deliberated on expediting the lean slurry project & aluminium park, in Angul and advised @MinesMinIndia officials to extend all possible support to the company."
The Minister said, the ambitious growth plans of NALCO will have a multiplier effect in the production and consumption of aluminium thereby achieving Atmanirbhar Bharat vision of Prime Minister Narendra Modi.

The Minister said that the Central Government is extending all-round support to the mineral-rich state Odisha to avoid any interruption in the mineral production of the country. Mr. Joshi said that NALCO, in association with the government of Odisha is setting up a world-class Aluminium Park in Angul to encourage the development of downstream and ancillary industries in the state which would enhance employment generation and boost local entrepreneurship.

The company that is currently operational in the tribal-dominated district of Koraput and Angul in Odisha, contributes 32 per cent Bauxite, 33 per cent Aluminia and 12 per cent Aluminium production in the country.

Besides, the Minister also met Odisha's Chief Minister Naveen Patnaik and has a discussion about auction issues of various minerals in the State and also deliberated on facilitating forest clearances, operationalisation of closed mines & other issues to ensure smooth mining activities in Odisha.

In another tweet, the Minister said, "Proposals to allot 2 iron ore mining blocks to Odisha Mineral Corporation and 1 block to Odisha Mineral Exploration Corporation Ltd have been approved. It will expedite iron ore production in Odisha, boosting the economy and employment opportunities in the State."
He also tweeted, "Attended MOU signing between @MinExpCorp_Ltd and Odisha Mineral Exploration Corporation Ltd. It will facilitate state-of-the-art technology deployment in mineral exploration activities in Odisha."
National Aluminium Company Limited (NALCO) is a Navratna group 'A' CPSE having integrated and diversified operations in mining, metal and power under Ministry of Mines, Government of India. Presently, the Government of India holds 51.5 per cent equity in NALCO.

The Company registered net-profit of Rs 138 crore and sales turnover of Rs 8,426 crore in the financial year 2019-20. The export earnings have been recorded at Rs 3,511 crore.