Why psm-certification-training companies succeed?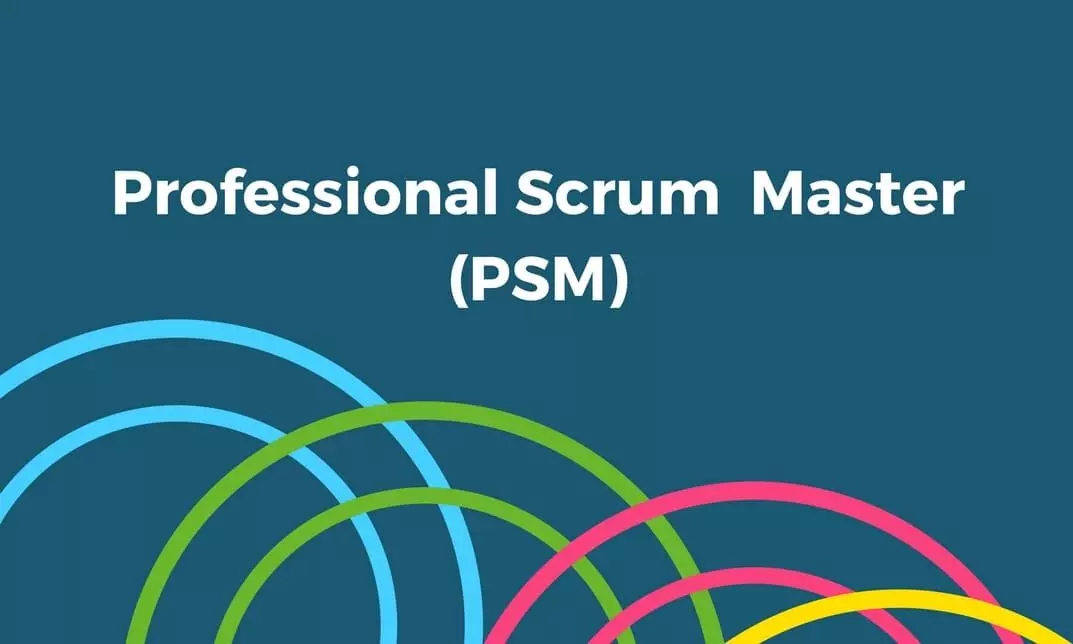 Highlights
The Professional Scrum Master (PSM) is a certification that is issued officially by the Scrum organization. It's an entry-level certification for the...
The Professional Scrum Master (PSM) is a certification that is issued officially by the Scrum organization. It's an entry-level certification for the Scrum Master. The PSM certification main focus is clearly upon software development as Scrum was invented mainly for that only. If an individual has got this certification, then you will be a lot demanded in the IT industry. The PSM certification exam is a lot hard, and it's conducted directly by the official organization, Scrum.org. Plus, this certification isn't limited to one exam; instead, it has three levels, and each level carries its own exam - PSM I, PSM II, PSM III.

The PSM certification exam is a lot hard and complicated as it contains a combination of true/false questions, multiple-choice questions, essay type, etc. Even to clear the certification exam, one will have to attain a minimum of 85% marks in it. The aspirants understand the strict level of PSM, and an ordinary individual may not realize it so quickly until he/she doesn't step in the game. The good part about this certification is that you don't need to renew it even once. After successfully clearing the exam, an individual is liable for lifetime PSM certification validity.
Due to the harsh nature of PSM certification, one is not only required just to attend the training but also clear the exams or assessments, as already discussed above. Another good thing about PSM is that its study content is standard and tends to remain the same across different PSM certification training centers. This is mainly because the exams or assessments of the certification are conducted by one body only.
1) Invest in Paid Reviews
Alright, this may seem a bit odd or wrong to you, but this is one of the fastest and efficient ways actually to garner the right market. The PSM certification training companies churn out a lot of capital, and then that same capital is invested in paid reviews on different platforms where they think that they can get a more audience reach. For instance, a certification training company may make a paid review deal with a job niche blog. In this case, a review that poses the service in good limelight will be posted on the blog, and this will ultimately increase the goodwill of the training company in the market.
2) Referral Program
These days some of the PSM certification training companies are focusing on developing referral programs for their platform. This way, the service tends to increase a lot in terms of the user base in a short span of time. The referral program can lead to future discounts on courses or something similar (as you decide) for the one referring, and the one being referred will have more trust over the certification training company. Why? Well, it's estimated by a lot of worldwide surveys that something recommended by a friend or family member tends to be considered on the higher value.
3) Site speed
The top leaders in this niche have got high-speed blazing websites! Why so? Well, if your site takes up a lot of time to load up, say more than three seconds, then you could actually end up losing a lot of visitors. Remember, that this is not being claimed by us, but rather by a lot of digital experts out there in the market. The unfortunate part is that many of the visitors who leave up to your website due to slow speed may never return. Every certification training service needs to have a fast speed site. There are various online free tools that one can use to analyze the site performance, whether in terms of speed or other aspects.
4) Mobile Friendly
The website should even be mobile friendly as a large chunk of audience access the Internet directly from their mobile in today's time. If your site doesn't load up properly on the mobile devices, then you may end up losing a lot of potential audiences who could have turned up into leads. The top companies not only have their site optimized for mobile devices, but some of them also have specialized and dedicated mobile app platforms to make access easier.
5) Strategize SEO
SEO plays a preeminent role, and the top certification training companies pay huge attention to their overall SEO strategy, as this makes them accessible to more and more audiences. If for keywords like psm certification training, you can rank up on the first page, then probably you are going good. Still, if you tend to stick up mostly on the second or third page of derived search results, then probably you are not focusing right on the SEO strategy. The top players never underestimate SEO, and probably that's why they are on the top!
6) Presentation
A lot of users who have been trained under the certification training companies say that the reason that they signed up for the respective course/s was because their first impression was a lot delightful, and in an instance, they were able to get to where they had wanted to. The established players in this niche have got websites which have got interactive and user-friendly UI, whereas some have a unique way of listing their product and services. Analyze the way they carry out things, and maybe you could end up snatching away their position.
7) Don't Forget Abandoned Cart Emails
The habit of an online consumer is to add up things in the cart and later on leave without making the purchase. This can, at times, get a lot frustrating for companies. Still, the PSM certification training websites, instead of being frustrated, took this as a good opportunity to recover their lost income. They started to send the uniquely designed abandoned cart reminders through the email, and guess what? Within a month, at least 30-40% of users returned back to the cart to finish up their purchasing.
8) Experiment With CTAs
The PSM certification training companies have got attractive and powerful calls to action on their websites. Remember, what may work for one may not work for the next one! The first and foremost important thing is first to have CTA. Once you are done with that, you need to experiment with it to analyze and understand what may work the best for you. It was hard for us to see it, but a lot of websites to date lack the CTAs, even the most basic ones like for email collection also are not present. Try to understand that all the points are somehow connected to each other, and if you are able to follow and implement your own techniques clearly, then nobody can stop you from dominating this industry.
Conclusion:
If you are planning to build up a PSM certification training company just like the ones out there, then my friend, let me tell you beforehand only that the journey may be a bit tough. Take a look at the above points, and then you would understand that this is a long term game. Yes, you may learn about a lot of things quite instantly, but the implementation and the resulting wait period is going to be a lot tougher and time-consuming. Don't lose hope and just keep studying your competitors, and very soon, you may end up being one of the top players in this industry.