Sadak 2 Poster: The Makers Share The Mount Kailash Road And Leave The Audience Tizzy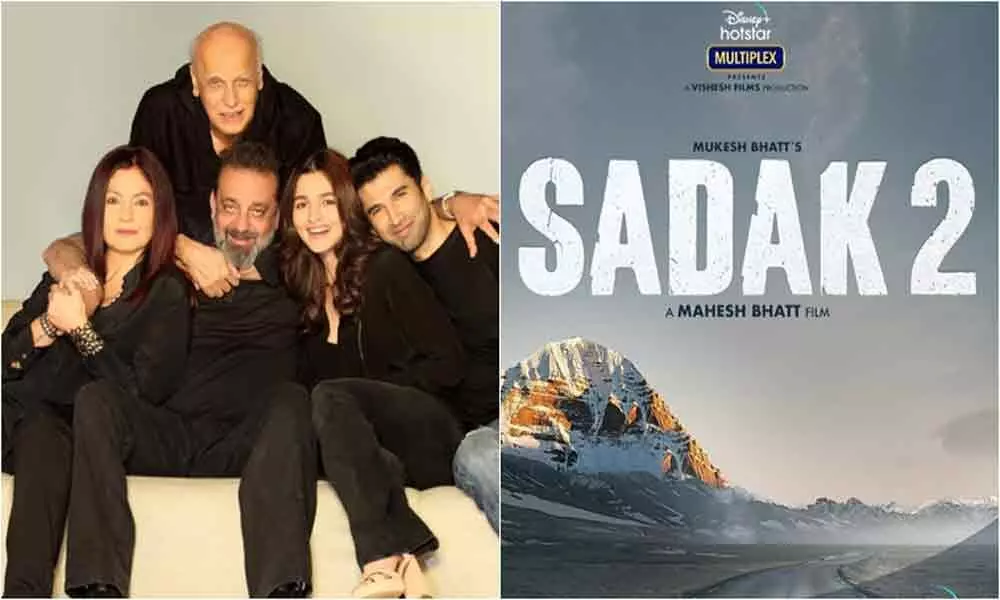 Highlights
Sadak movie which was released in 1991 went to become a bumper hit with its intriguing story
Sadak movie which was released in 1991 went to become a bumper hit with its intriguing story… Sanjay Dutt and Pooja Bhatt have performed their best and took the story to the next level with their ace acting skills. Now, after 18 years of this story, the director Mahesh Bhatt is all set to bring a successor for this movie titled 'Sadak 2' which casts Alia Bhatt and Aditya Roy Kapur in the lead roles. Along with holding the pace of Sanjay and Pooja in this movie, Mahesh is all set to entertain the audience with his sequel.
Well, amidst the Covid-19 lockdown, theatres are not going to open soon as the rapid increase in the positive cases is the biggest concern. Thus, Mahesh Bhatt has decided to opt for small screen release and picked Disney+ Hotstar for his movie release.
Today, this OTT platform has announced that a few Bollywood movies like Bhuj: The Pride Of India, Big Bull, Laxxmi Bomb and Sadak 2 will be dropped on their platform soon.
Thus, the makers of Sadak 2 have unveiled the first look poster of this movie… Alia Bhatt shared it on her Instagram page!
In this poster, makers showed off a picturesque road leading to Mount Kailash… Well, Alia also added a few words to her post, "A love story that began 29 yrs ago now journeys towards a new horizon. Sadak2 - The road to love ❤️ Here's presenting our FIRST TEASER POSTER🌞💃🏻 First day First show, from the comfort of your homes! Watch #Sadak2 on @DisneyPlusHotstarVIP with #DisneyPlusHotstarVIPMultiplex
@adityaroykapur @duttsanjay @poojab1972 @maheshfilm #MukeshBhatt @visheshfilms #SuhritaSengupta…"
She said that a story of Sadak 2 is going towards new horizons…
In the digital press meet, Alia has doled out a few interesting things about this movie… Mount Kailash, the ageless mountain, has the footprints of gods and sages. It is the abode of god of all gods, Lord Shiva. So do we really need anything else? Or actors in that sacred space? Since the beginning of time, humanity found its shelter in Kailash. This is a place where all search ends. Sadak two is a road to love. This sequel to Sadak will take you on the mother of all love pilgrimages".
"The story of Ravi (Sanjay) will move forward. He meets these two new people (Alia-Aditya). The film has different love stories and also has (an element of) thrill. The villain is someone very different and totally unexpected," Alia added.
"That the whole family is coming to make a film together. That emotion is of another level altogether... I always wanted to be picturised in a song from the Bhatt camp, which has been famous for its music," she added.
Sadak 2 movie is directed by Mahesh Bhatt and is bankrolled by Mukesh Bhatt under Vishesh Films and Fox Star Studios banners.