Young heroes going through tough times?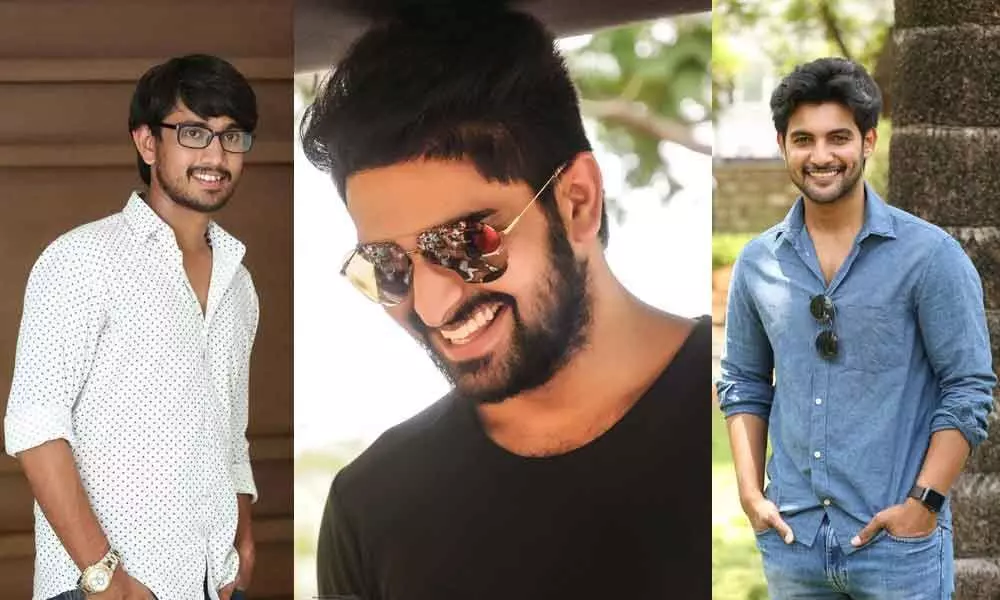 Highlights
Some young heroes, who ruled the roost few years ago, are now facing an uphill task to put their careers back on tracks.
Some young heroes, who ruled the roost few years ago, are now facing an uphill task to put their careers back on tracks.
Young actors like Raj Tharun, Aadi Saikumar, Naga Shourya, Sundeep Kishan, Allari Naresh and Nara Rohit to mention a few, lost their way after a slew of duds.
"Undoubtedly, some young heroes are going through tough times because they delivered disasters. Its high time they dish out big hits before it is too late," says producer C Kalyan, who feels that these young heroes have to compete with heroes of Mega, Akkineni and Nandamuri families, which is another big challenge for them.
"Actually, Telugu heroes who don't belong to star families have to undergo lot of ups and downs because they don't have ready-made fan following to fall back on.
In fact, they have to create their own following by doing different themes to connect with mases and youth," he adds.
Raj Tharun had hits like 'Cinema Choopistha Mavva' and 'Kumari 21 F' , while Naga Shaurya (Kalyana Vaibhogame and Chalo), Sundeep Kishan (Venkatadri Express and Beeruva) and Aadi and Nara Rohit (Samanthakamani), whereas Allari Naresh delivered more hits like 'Bendu Apparao,' 'Blade Babji' and biggest of them all 'Sudigadu, and all of them proved to be bankable stars before flops dented their ratings and market.
"Once the business of these heroes was ranging between Rs 3 to 8 crore per head, but now they have hit a lean trot. Producers and distributors are reluctant to bet their money on them. Probably, they can pull in crowds with new stories," says producer Damodar Prasad.
But Aadi Saikumar's attempt to dabble with different themes like 'Burra Katha, went in vain. Nonetheless, he is pinning big hopes on his next 'Operation Gold Fish' wherein he plays a SPG commando. "It's a good move.
Even other young heroes have to change their mindset and avoid doing routine stuff. They have to learn a lesson from young actor Bellamkonda Srinivas who regained his market with murder mystery 'Rakshasudu' after failing to impress with cliched action roles.
Now, Raj Tharun is doing 'Eddari Lokam Okate, Naga Shourya redeemed himself with 'Oh Baby' and doing a film with lady director Lakshmi.
Similarly, comedy star Allari Naresh is banking on 'Bangaru Bullodu' to bounce back into the reckoning." says producer Anil Sunkara, who feels bad about the 'shaky' careers of heroes aged between 25 and 30.
"It is unfortunate that careers of these 25-plus actors has a hit roadblock of sorts, but they can return with a bang, if they find right project which would show them in a new light to connect with new generation audience."