Zee Telugu Serial: Bidding goodbye to five years of Mudda Mandaram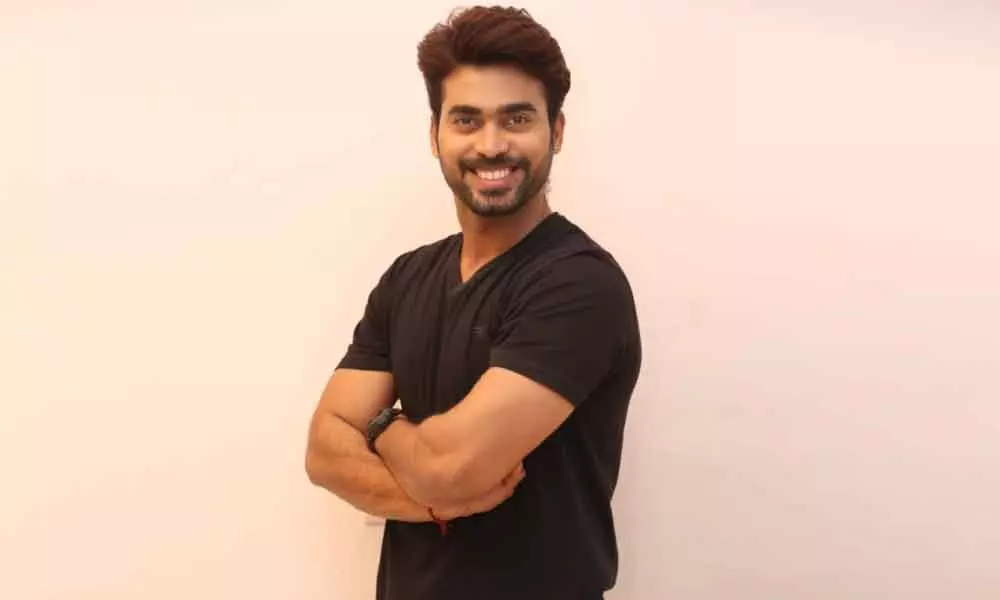 Highlights
After over 1580 episodes, its curtains down for 'Mudda Mandaram' on Zee Telugu. "People immediately related to the plot of the serial and the romantic angle between the lead characters became a hit when it started five years ago," shares lead actor Pawon during an interview
A Hyderabad lad, who spent his student years in Secunderabad, was more interested in dancing than to act, and he promptly joined a dance class. However, fate had decided another path for him. An acting class preceded his dance lessons and whenever he reached early, he would observe the acting exercises and just like that try them out in front of a mirror at home.
Somehow the acting bug did bite him, and after a few trials he landed his first role in 2009 for a short role in the serial for Zee Telugu 'Happy Days'. One serial followed the other, adding to his popularity that went to a new high when he landed a role in the famous serial 'Mogali Rekulu'.
I had fun working for 'Happy Days'. 'Mogali Rekulu' was my first big offer. I worked for yet another Sreekant Productions' serial 'Muddu Bidda' followed by 'Mudda Mandaram', which became an iconic serial. People immediately related to the plot of the serial and the romantic angle between the lead characters became a hit. My co-actor Tanuja Gowda was new when we started acting, and together we put in all our efforts, to make it an engaging serial to watch. Audience loved the family bonding shown in the serial and it went on for five years and we became so much a part of it that we would also give suggestions on a few scenes, and when the amazing writers picked the ideas, it made us feel very happy," shares Pawon.
The characters Deva and Abhi did steal many hearts, and it is with a heavy heart that the actors bid adieu to the show that ran like a magnum opus – 1500 episodes long.

When I took up 'Mudda Mandaram' I decided I will only work on one project at a time and give it my complete attention. I also ensure I have a good work-life balance. I only work for 15 days and take off for 15 days. I don't much care about the money I could have made. I would rather concentrate on my workout, my family and my future plans during my free time. I also play a lot of sports," he relates.
Pawon started acting when he was around 22 years of age and has been around watching the many changes that have come into the television industry for the past 10 years. "In those days the competition was less. Today the channels are more, the actors are many and there is immense competition. On the other hand, it also gives opportunities and great choice for the actors. The next five years will see great many changes in the way television serials are made in terms of quality and content," he states.
He was never interested in much of education. He completed his graduation and went into acting. Today, while many of his friends are still trying to find their moorings in their careers, he is successful and making good money, which gives him a high. His parents supported him, and his girlfriend from college, who he later married, and her parents too were supportive of his choices. "They were with me when I was a no body. It is because of people like them around me that I am able to do whatever I set out to achieve," says Pawon, who is soon going to share his plans, which he is not yet ready to reveal.