Keep your fruits & veggies fresher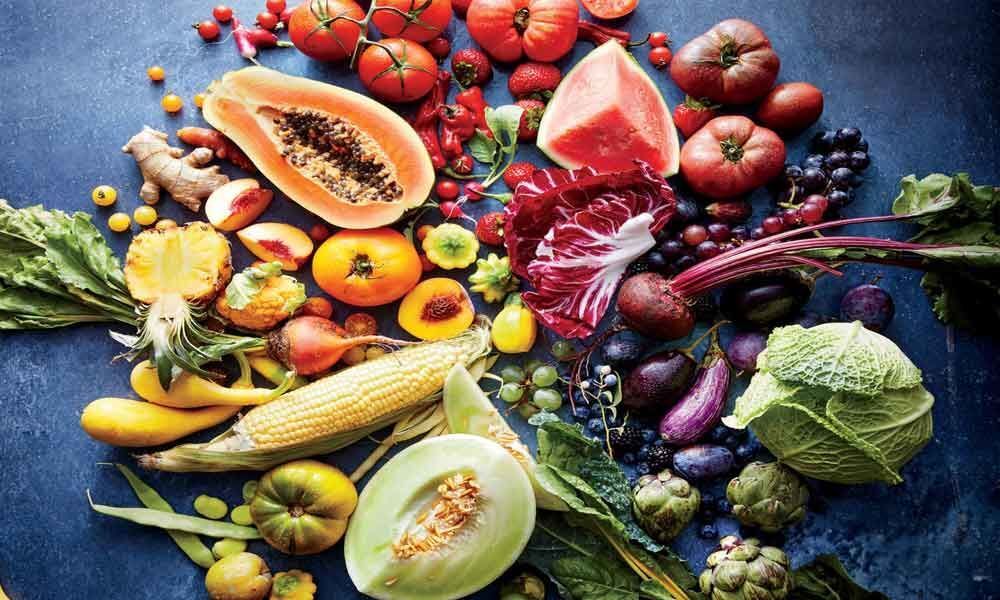 Highlights
Summer is in full swing, and with the warm weather comes a bounty of delicious seasonal fruit and vegetables but keeping them fresh can be a
Summer is in full swing, and with the warm weather comes a bounty of delicious seasonal fruit and vegetables but keeping them fresh can be a challenge.
Tips on how to keep your fruits and vegetables fresher, longer!
Give your berries a hot bath: Once the weather gets hot, we often find ourselves eating berries by the basketful. But even with a healthy appetite and refrigeration, uneaten berries can go mouldy overnight. One way to stop the onset of the fuzzy fungus is not with pesticides, but by giving your berries a hot bath before storing them. Called 'thermotherapy' the process simply involves immersing and swishing berries in their plastic basket in a pot of hot water.
The hot water kills off mould spores and keeps them fresher longer. Strawberries, blueberries and raspberries fare best at 125 degrees for 30 seconds. After bathing the berries spread them out on a towel to allow them to breathe and then store Keep tomatoes OUT of the refrigerator:
Putting tomatoes in the fridge may seem like a sure-fire way to keep them fresher, longer, but think again. One of the most common food storage mistakes is keeping tomatoes in the refrigerator, when in fact keeping them in cold temperatures rids them of their flavour and transforms their texture in just a couple of days.
Instead, put them in a bowl that you have lined with a paper towel with the stems at the top. The most tender part of the fruit is directly around the stem, making this part most likely to bruise, which leads to rotting. For the less attentive, you can also purchase a special container with controlled ventilation and ridges to keep moisture away. Your tomatoes should keep for at least a week.
Wrap your leafy greens: Leafy greens should be consumed within 1-2 days of purchase to ensure both freshness and that you are getting all the nutrients out of them you can. But if you are going to store these greens, the best way to extend their life is to wrap the unwashed leaves in a paper towel so that the towel can absorb any excess moisture — if the leaves retain excess moisture, they will rot quickly.
Freeze your fruits and veggies: Chop ripened fruits and veggies up and freeze them for use on a future occasion. You can freeze items such as bell peppers, green beans, broccoli, Brussel sprouts, cabbage, celery, cucumbers, onions, eggplant, mushrooms, strawberries, blueberries, bananas… and the list goes on! Just make sure you blanch them in hot water before sticking them in below freezing temperatures.
Subscribed Failed...
Subscribed Successfully...