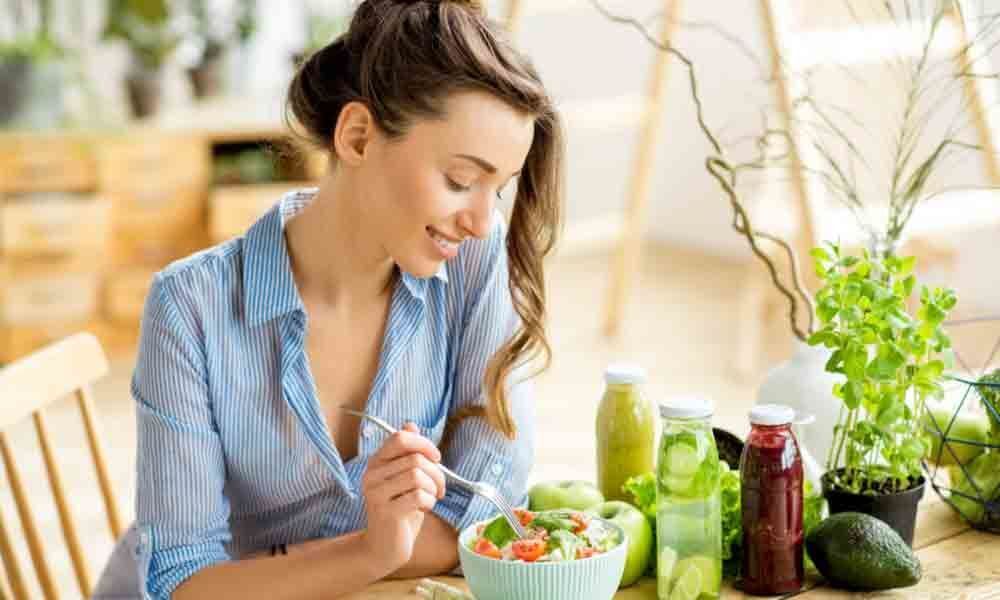 Highlights
It's always a good idea to include delicious veggies in your diet as they are packed with antioxidants, nutrients and fibre, automatically making them low GI foods
It's best to eat foods that keep you full for a longer time and this is what I prescribe to all my clients. This is a sure way to prevent snacking, overeating, binge eating, as you are satiated. I have found that these foods improve overall health, reduce blood sugar levels, improve cholesterol, concentration and prevents mood swings while keeping weight at optimum levels. These foods are common to the Indian diet.
There is an index called glycaemic index that goes from 100 to 0 and indicates how fast a particular food raises blood sugar level. The sugar or glucose is rated at 100, a food item with a rating closer to 0 indicates that it reduces/controls blood sugar levels and vice versa as you move along the Glycaemic Index. Foods are classified as low GI (GI≤55), medium GI (55
One that I find the simplest is including Curd in your daily diet as they have a GI of 50 or less. Plus, curd contains probiotics the good bacteria that improve your gut health. Plain curd is the best.
Nuts are great to add to your meals, this is simply because not only are they ranked low on the glycaemic index. They also reduce the rate of carbohydrate absorption. Nuts have a positive effect on Cholesterol levels too.
Good things come in small packages, just like seeds. Now you wonder why they help with blood sugar control; this is simply because they tend to be low in carbohydrates and high in fibre health benefitting nutrients. This indeed helps keep your blood sugar in check. I love to snack on salted seeds.
Barley is another helpful ingredient to maintain optimum blood sugar levels by reducing cholesterol and improving gut health. Simply make roti's of barley flour as barley kernels contain dietary fibres which are said to increase the gut bacteria called Prevotella Copri. These bacteria have a huge positive impact on blood sugar levels while also decreasing the proportion of unhealthy gut bacteria
I always say consume ghee (A2 cows' ghee) every day and keep high blood sugar problems away. Ghee contains healthy fatty acids which aid quick metabolism and breaks down the sugars in our body to useful components. Linoleic Acid present in Ghee is good for your heart and it improves the rate of digestion. Adding it to high glycaemic foods will slower absorption thus keeping blood sugar levels at a good level.
It's always a good idea to include delicious veggies in your diet as they are packed with antioxidants, nutrients and fibre, automatically making them low GI foods. We as a country have plenty to choose, from the orange pumpkins and carrots to the yellow lemons, the white ash gourd, the purple brinjal, the red tomatoes and the list of greens are endless from lady's fingers to peppers to the gourd family.
Don't forget to spice things up by including spices in your diet daily. Spices like Cinnamon, Fenugreek and Turmeric, in particular, are known to help reduce and maintain blood sugar levels. Cinnamon can be classified as an antioxidant which improves insulin sensitivity, fenugreek contains fibres which slow down the digestion of carbohydrates and sugar, in turn, aiding digestion and Turmeric contains an active compound called curcumin which is said to help decrease the level of glucose in the blood. My own version of a bulletproof tea for blood sugar control is an invigorating hot tea containing just Methi, cinnamon, turmeric and ghee.
These additions will ensure to curb your hunger while keeping your body fuelled for longer.
Subscribed Failed...
Subscribed Successfully...