Genelia and Riteish Deshmukh celebrating Vat Purnima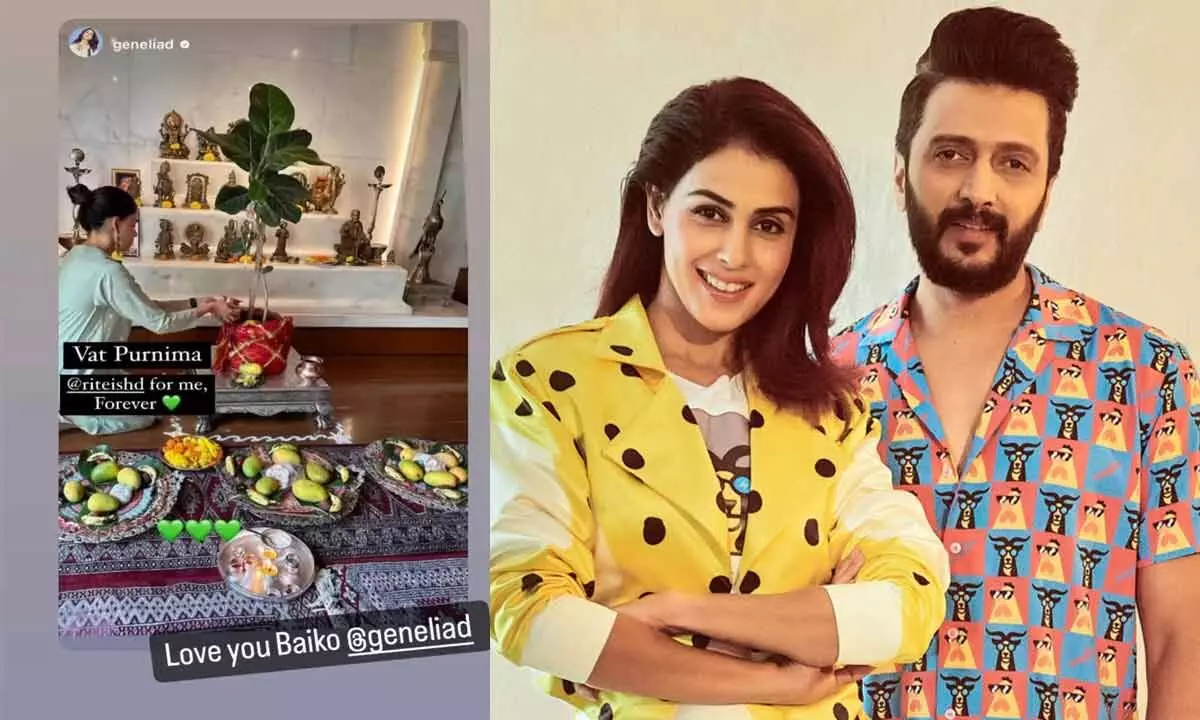 Highlights
This Adorable Exchange Between Genelia and Riteish Deshmukh Is What Vat Purnima is all About
Genelia and Riteish Deshmukh have always been the most looked up to couple of the Industry. They show us what true love must look like with their charming camaraderie and fun reels. Today, as Genelia celebrates Vat Purnima along with all the Maharashtrian ladies, she dedicated a beautiful song to her beloved husband. Vat Savitri Purnima is celebrated by Hindu married women for the good health and well-being of their husbands and offer prayers to banyan tree. Women keep fast on this auspicious day to honour the Goddess Savitri.

Sharing a picture of herself immersed in the Vat Purnima puja, she tagged Riteish as she posted the story with the song "Sukh Karle" from their own movie "Ved". It was the perfect way of showing just what Riteish meant to her as the lyrics say, " Hrudayane hrydayache Ghar hain uchal le
Sukh kalale kalale
Sukh kalale
Kalale na kase ase Sur julale ". Hearts are the home of hearts
I know know what Happiness is
Not knowing how the tunes came together
But the hearts have connected"
Well, Riteish responded to his "Baiko" right back, with the female version of the same song. He chose these words from the heartwarming lyrics,
"vachanache arth mi bandhan he saat mi
ardhangi samjuni sampurn paalale
sukh kalale kalale
sukh kalale kalale
kalale na kase ase sur julale
Man julale " which roughly translates to
"I have understood the words that you have not uttered
You have completed what my thoughts lack
I now know what Happiness truly means
I don't know how the tunes came together
But the hearts have connected"