Global vision for bridal wear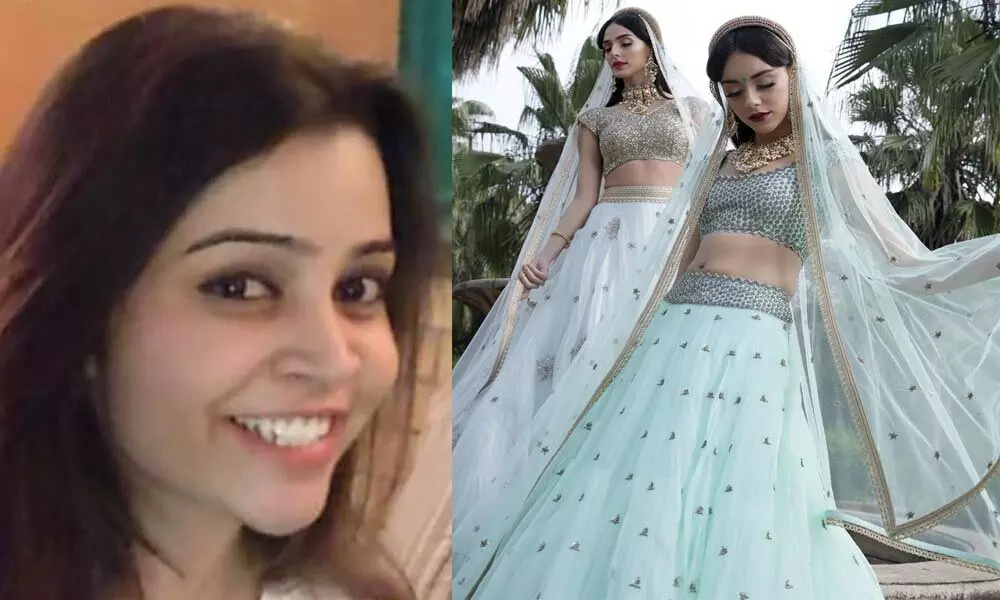 Highlights
Hyderabad-based fashion designer Keerthi Kadire talks about her love for fashion and her collection
Born in Hyderabad, fashion designer Keerthi Kadire's love for fashion began at an early age of 12. Fascinated by fashion throughout her childhood, Keerthi was always intrigued by different styles, cuts and silhouettes.

Keethi got her management degree from Mumbai and also received an entrepreneur programme degree from Indian School of Business. She worked with multiple MNCs as a business consultant before finding her fashion entrepreneurial calling. In 2019, she conceptualised her label – House Of Keerthi Kadire. She says, "According to me fashion is in all elements of life - you just got to see the colourful world around you."
On her launch of first collection in Feb'20, Keerthi says, "The response from the market and many stores approaching us was definitely a positive and motivation factor for me and my team to take this to a larger level. When key role players in the industry appreciate our work immediately after its first release, it boosts us to put more efforts and give the best."
About her inspiration, she says, "We can get inspired by every little element in this world. To me, the colours, the brightness, the happiness are the sole things. For me, it's not what one wears, it's about the lady, who is confident, happy, cheerful and full of life. You can see all these expressions in a woman during her wedding. So, that is the reason I selected to go for bridal wear. "
"As I am in a very early stage of business, there have been many situations where things didn't go according to the plans, but I see them as a learning experience. And learning always helps to move ahead," shares Keerthi.
"Sustainability is not just about making the design process eco-friendly, for designers it can also be like creating designs from available resources and making garments wearable for multiple times and occasions. Mostly, we see designer garments worn just 1 or 2 times," adds Keerthi.
"Just as spring draws to a close and summer dawns, our vision is inspired by the beauty of the flower. The colour palette this season is inspired by feminine jewel tones like aquamarine blues, topaz yellows, rose pinks to deeper hues like emerald greens. This season we are dreaming of the modern bliss bride who is free-spirited, enjoys every little joys and moves away from chaos and shines like wildflower," she says.
Her collection is available in their exclusive store at Banjara Hills and many other multi-designer stores across India.
On the current pandemic, Keerthi says it is testing times for everyone. She says, "I will call this as a pause rather than a stop. My day used to hustle between looking into production progress, marketing, analysing sales, PR and the creative part designing. But now I am getting time to focus on my designs more, getting time to invest on my creative side. So, yes this pandemic and lockdown has given time for me to work on myself and my design part of the business."
Keerthi feels, "There is still a long way to go for her. I entered this market at a national-level and have plans to take up this brand for global markets. The brand should be present wherever a woman is getting married. the most important moment of her life.