Career opportunities in Commerce Stream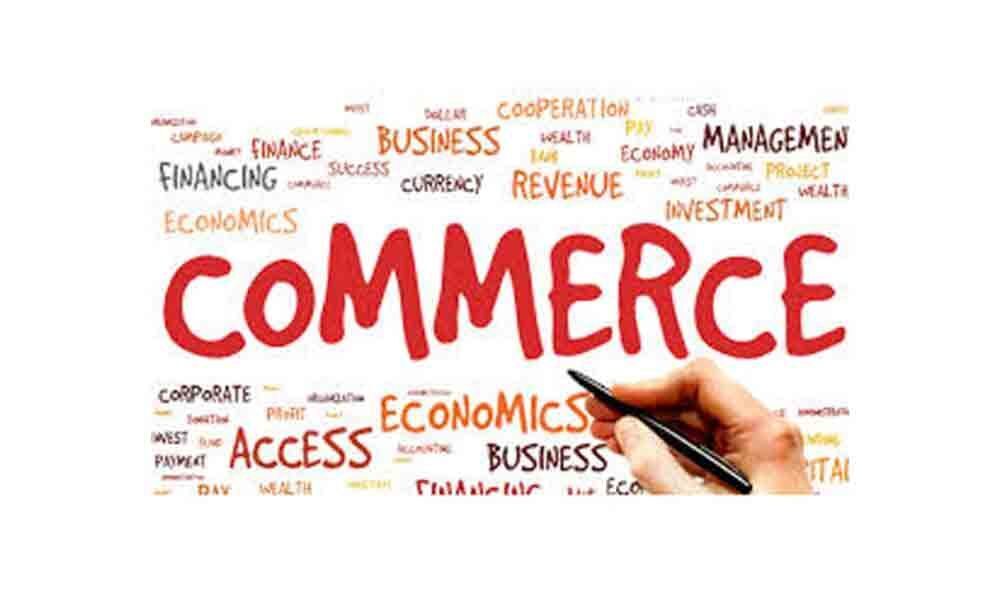 Highlights
Management courses run by good institutions are in great demand today.
Management courses run by good institutions are in great demand today. As a discipline of study, management courses came to our country a bit late and mostly we copied it from western countries in the beginning. However, many of the Management topics were covered under study of Commerce in our country. Commerce has been a popular stream of education in the country and in many ways is the first among professional courses available.

As the economy is expanding and volume of business keeps multiplying, study of commerce has become more promising. Even when a degree in engineering or technology is a most sought after qualification these days, there is no decrease in the popularity of commerce. One major advantage with commerce is that one doesn't have to spend a lot for studying this subject whereas courses in engineering, medicine, architecture etc. require huge financial cost, more so at private institutions. However as in case of any subject, you should choose commerce only if you find the subject interesting and have an aptitude for it.
Commerce can be chosen as stream of study at 10+2 level.
If you have been a student of science, you may take admission to a B.Com course after completing 12th standard. Admission to a commerce course is mostly merit based. Your score in the previous examination will be taken into account to determine your entry to the course. You are not required to go through tests like JEE or NEET needed for entry to many engineering, medical and few other professional courses.
Commerce is mainly concerned with trade and business activities such as sale of goods and services by producer to retailer and the end user. As a commerce student, you will be studying accounting principles, economics, business/investment strategies and topics like these. The subject will enable you to prepare balance sheet, trading account, profit and loss statements and various other statements depicting the financial health of a business. You will also learn use of computers in business accounting.
To gain entry to a commerce based career you should have at least a graduate degree in the subject usually known as B.Com.It takes three years to complete this degree. After becoming a commerce graduate, you have a number of options. You may go for Postgraduation in Commerce (M.Com) which will take another two years. Even if you decide not to pursue M.Com, you have a number of options for further studies as explained below_
Management: Those who are keen to grow into a business management professional, a Post graduate degree/diploma in Management makes a logical choice. In many respects students of commerce will find the course familiar and easy to understand.
The course you choose should be full time with duration of two years and recognized by All India Council for Technical Education (AICTE). You will be required to choose a specialization in the course. Though most commerce students go for specialization in finance, considering one's liking one may chose from other options like marketing, operations, HR, information technology etc. New specializations like business analytics is also available at few institutes.
Law: To pursue a bachelor's degree in law (L.L.B.) you should already be graduate. Your B.Com qualification can be a gateway for a degree in law leading to a legal career. You may choose from 3 year graduate degree programme conducted at Colleges, Universities and law Schools/Universities.
You may start working/pursuing legal practice immediately thereafter but have options to go for post graduation (L.L.M.) or take up a specialized course in law such as corporate law, cyber law, etc.
Computer applications: Many students think that only those who have earlier studied computer or information science can join M.C.A., an acronym for Master of Computer Applications. While commerce graduates are not eligible to apply for M.E. or M.Tech.in computer science, M.C.A is a viable option for them. With knowledge of commerce and computers such students can take up a high end career in business computing, software development etc.
Chartered accountancy: This course is conducted and regulated by the Institute of Chartered Accountants of India (ICAI). For this course, it is not necessary to join any College or University on a full time basis. As decided by ICAI, the course is a combination of self learning, contact classes and practical training. It can be joined after 10+2 and passing common proficiency test conducted by ICAI. The course is divided into two parts- Intermediate and Final. After completing Final, you may become a member of ICAI which helps in placement of its students. Bachelor in Commerce course can be pursued with CA course and many students go for both together.
(The author is a career
counsellor based in Mumbai)
www.EmploymentNews