Making sense of inclusive conversations at work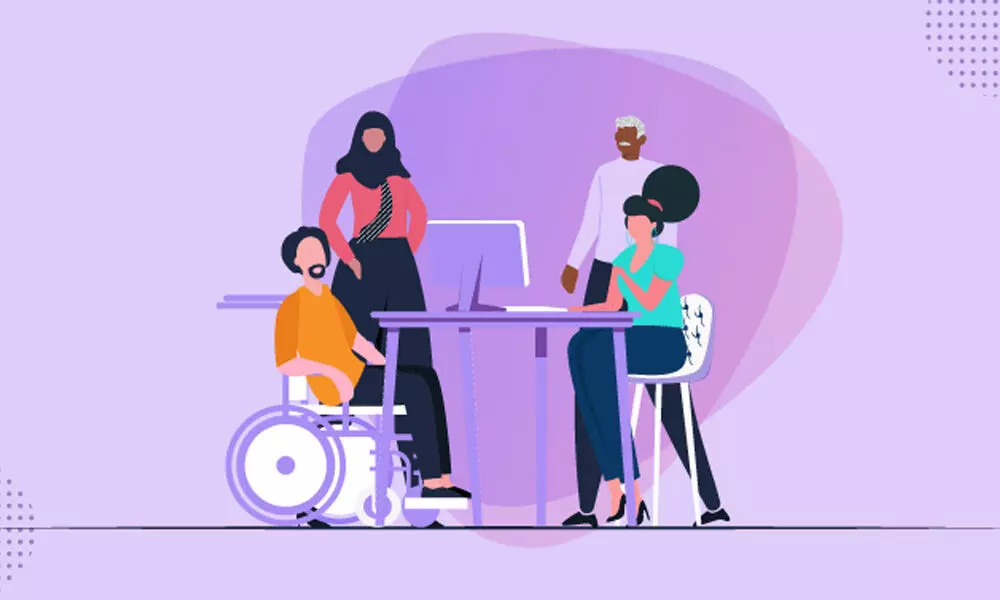 Highlights
When diversity is practiced at work, employees add value and authenticity
When diversity is practiced at work, employees add value and authenticity. Varied teams exchange information based on their cultural background which benefits the company immensely. Skills that lead to good meaningful dialogues with a cross section of topics pertaining to religion, race or gender is a critical evaluation for a top-up consideration.

Organisations should open up to engage in useful dialogues by promoting mutual understanding amongst employees at work.
To avoid difficult conversations and promote good relations, one must constantly thrive, have open-ended conversations, set a positive tone, and work on a communication plan which will be mutually beneficial.
When we look at difficult conversations, we need to understand what makes a company productive and what inclusive conversations are all about? What are the requisite skills? How does it include race and religion? Is there any gender discrepancy?
An inclusive workplace is open to difficult conversations. Diversified topics can be discussed by an employee as there's inclusivity with meaningful engagement of thoughts. To avoid any untoward happening, measured talks are encouraged which cross promote diversity by avoiding any differences at the social level.
Discussion opens up phobias in people. It's better to avoid difficult conversations especially in times of Covid-19.
Skills are most widely recognised by employers as it's an opportunity to reward the talent pool. A top-down culture of inclusion promotes the talented. Diversity enhances uniqueness by creating a culture of inclusion and belonging.
Some inclusive leadership qualities are being empowered, accountable, courageous & staying humble. And recognising biases, reflecting on identity if it's race specific.
Connecting with all employees by sharing experiences, adding value to their presence, creating opportunities will be an add-on. By discussing race in the workplace, employers should be cautious about inclusive conversations. Voice of the employees should be taken into due consideration for the organisation's future. Some ground rules to follow are listening, being emphathetic and positive dialogue.
Differences are bound to be there but how does one handle when there's a difference of opinion. As we look at different perspectives, we need to look at the point of view of others as there's always a different perspective based on the experience or thinking.
What is right from the other person's point of view may not match your thinking as the person has a different set of experience or pattern of thinking and vice-versa.
Conversations most times are not easy especially at work. Mostly difficult conversations arise from complicated personalities, ignoring a good idea, or negotiating in terms of a raise or income.
Handling difficult conversations at work require a sense of purpose, being open to point of view, practicing empathy, stick to facts, accept diversity and arrive at a probable solution.
Being well connected with one another by enhancing the growth potential of all employees with increased productivity will facilitate good will. Thriving in difficult situations and conversations is an art only few can master by promoting the growth of the organisation and its key constituents, the people.
Subscribed Failed...
Subscribed Successfully...