Amazon selling i-Virgin Blood for the first night-WTF news!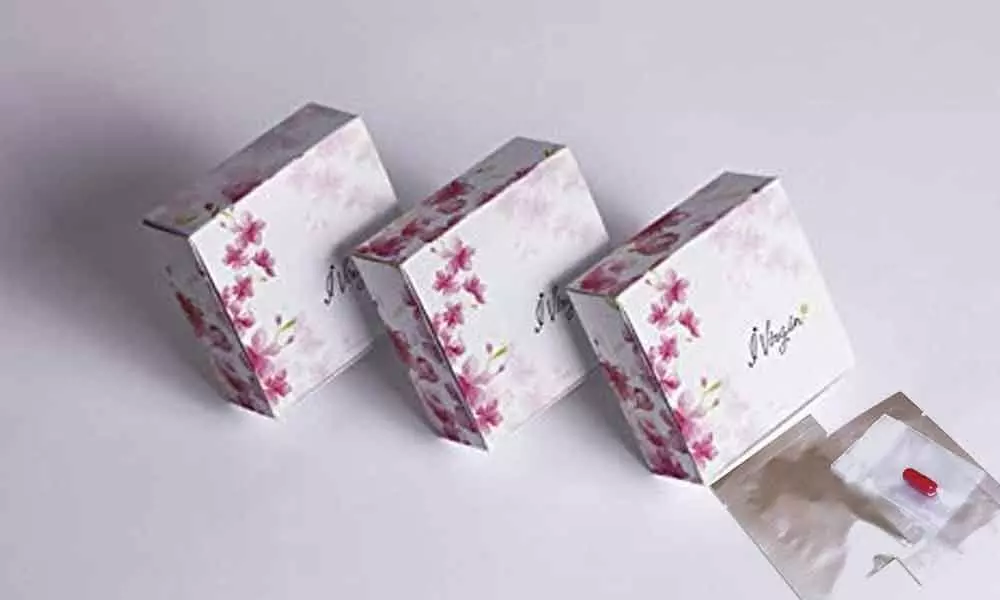 Highlights
We are living in the 21st century and there are companies which still can't figure this out.
We are living in the 21st century and there are companies which still can't figure this out. A company called i-Virgin is selling virginity pill capsules. Thanks to a Twitter user who discovered the product and everyone's first reaction is 'WTF.'
Amazon is selling a product to fake virginity on the first night of marriage. The product, 'I Virgin' is creating a ruckus on social media and has received massive criticism from people for supporting the taboo of virginity.
The product, 'I-Virgin, Blood for the First Night', a virginity pill capsules, claims to have the following benefits-

♦ The high-quality blood powder
♦ Fake Blood for the First Night
♦ No side effects. No needles
♦ Not toxic. No anesthesia
♦ No surgery! Easy, fast, safe & convenient
Amazon is facing backlash for supporting the misogynistic idea of virginity, where the hymen is associated with purity.
The Logical Indian Take
As part of the Kanjarbhat caste tradition in India, a bride is subjected to a "character test" on the wedding night. The husband and wife consummate their marriage on a white cloth in a lodge immediately after getting married. The caste councils oversee this test. Both families pay larger sums to the panchayat after this practice.
If the bride is determined not to be a virgin as a result of this "test", her family is heavily fined or even ostracized from the community.
In a country where a woman's virginity often determines her worth, such products encourage unscientific beliefs and taboos.
The concept of female "virginity" has often been incorrectly linked to the breaking of the hymen. Bleeding after intercourse was thought to be proof of an unbroken hymen, and thus, proof that a woman had not had sex before.
Many rigorous activities can wear away the hymen, including gymnastics, using tampons, which basically leads to "breaking" the hymen without ever having sex. Some women are even born without hymens.
The sale of such a product in a society that is trying to break free from shackles of ignorance and unscientific temper only negates our longstanding efforts in dispelling myths and propaganda.
It legitimizes bloodstains on the sheet that is then used to prove the purity of a woman. The Logical Indian denounces such a product and appeals to Amazon to act responsibly.
The post-Amazon Is Selling "Blood" To Fake Virginity On The First Night Of Marriage appeared first on The Logical Indian.
Wow. Didn't believe the RT, so had to check. This really exists. I can only say wow. Bloody WTF wow. pic.twitter.com/ce6oI7ODc1

— Anamika- Don't @ me- See pinned tweet. (@NameFieldmt) November 12, 2019