5 reasons why long distance relationships won't work when you want to but it works when it wants to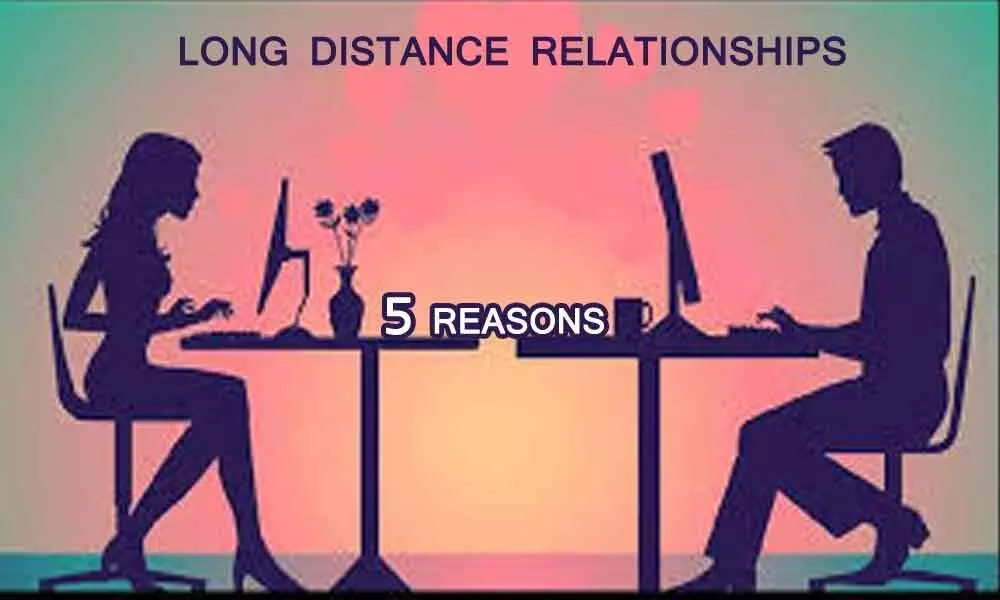 Highlights
Relationship is the beautiful term by itself. Everyone has their own rights to choose their own partner in their life.
Relationship is the beautiful term by itself. Everyone has their own rights to choose their own partner in their life. It's always a wonderful feeling to be in a long-distance relationship (LDR) with someone whom you love immensely, irrespective of the distance. But, it's an arduous thing for one to be in such a relationship.
The term long distance relationship always give a bad feeling when you don't have your partner physically present with you. This kind of feeling always gives a sense of doubt, whether this relationship stands for long or not.A lot of people believe that it certainly works, but what is the probability of not working? The problem is many of them just blindly rely on some virtual petty pep talks and flirty conversations hoping that one day it will lead us to some sort of physical intimacy (short goal) or marriage (long goal). That's actually a short-sighted way of looking into a relationship and everyone believes in commitments actually needs a far-sighted way of looking into a relationship.
It is great on your part if you still feel that you have a lot of fuel left in your bodyforLDR. But, there are five subtle reasons that you should know why long distance relationships won't work when you want to but it works when it wants to.
Reality is different: Whether you've in a relationship for three months or more than six months, the reality is different. No one knows what's happening with each of them in their real world. She/he might love you, but might be hooking up with someone else behind your back, which you never know until you are present with her in the real outside world. This is just one scenario to explain why reality is different. There are ample scenarios to spice up this fact.
Chances of commitment are diminutive: Long distance relationships are mostly unassertive. In LDRs, a lot of them get tired or bored after a certain period because the result seems erratic all the time and the chances of commitment are diminutive. Considering the future, the more we think about it, the more we feel chaotic about it.
No physical attention: After being in a long-distance relationship for more than a year, it is very strenuous for someone to maintain that gap between each other. Being a human, we need physical attention from our partner. A lot of relationships tend to fail because of the lack of intimacy happening between the two. It's an alert call to your relationship. Another crack like this would lead to dismantling your ship (relationship). To make a relationship stronger - Kisses, hugs and lots of sex is a must.
Always a communication gap: One of the most important partsof any relationship is communication. How well you both communicate tells your relationship status chart. But unfortunately, this lacks in LDR because it's all virtual chat and talks you do. Sometimes we can't talk when we really need them. It literarily guzzles us from inside. And you can't levitate like this forever.
No reality touch: Spending time with your partner in the virtual world is different from spending the same time with them in the real world. Meeting in real, talking to each other, eye-to-eye contact, holding each other and walking, physical touch – these all are a must in a relationship, and we could hardly see it coming in a long-distance relationship. And this lack of reality touch disconnects you from the true world as well.