This International Yoga Day, ace your 'asanas' with the 'Yoga with Modi' Series on Disney+ Hotstar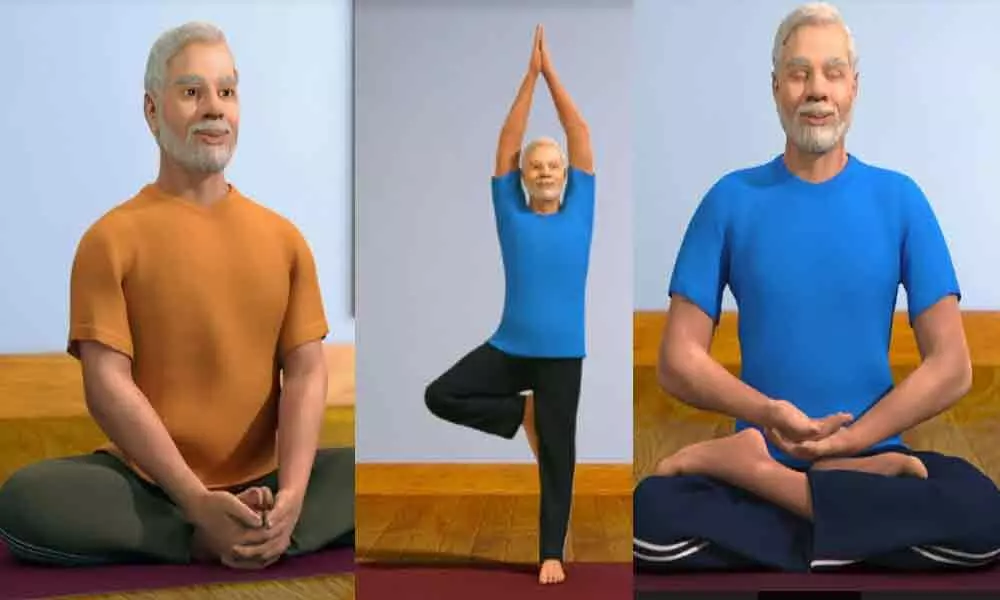 Highlights
Featuring the 3D avatar of the Hon. Prime Minister Shri Narendra Modi, the series of instructional animated yoga videos will begin streaming on Disney+ Hotstar from this Sunday
'Yoga with Modi' series is the latest addition to the all-new health and fitness library of Disney+ Hotstar
As the majority of the Indian audience continues to stay home safe in this phase of quarantine, the 6th edition of International Yoga Day would uniquely be celebrated from home, alongside the rest of the world. Taking inspiration from this year's theme of 'Yoga at Home, Yoga with Family', join Hon. Prime Minister Shri Narendra Modi this weekend as he sets the foundation in preparing for a healthier tomorrow.
On International Yoga Day, to further boost the spirit of physical, mental and spiritual practice of yoga, a series of high quality animated instructional yoga videos featuring the 3D avatar of Prime Minister Shri Narendra Modi releases on Disney+ Hotstar. Conceived and created by BlueKraft Digital Foundation the 'Yoga with Modi' series will be the latest addition to the all-new health and fitness library of the streaming platform. The series demonstrates the correct method to perform the yoga asanas with its unique feature of illustrating the impact of each asana on the muscular, skeletal, nervous, digestive and the respiratory system of the human body.
Talking about the release of 'Yoga with Modi' on International Yoga Day, Disney+ Hotstar spokesperson said, "The popularity of yoga is constantly on the rise with the global celebration of Yoga each year, which also adds to its prevalence across sections of the society. With our recent launch of the health and fitness category, we are elated to showcase the path-breaking 'Yoga with Modi' series. We hope that, given the difficult times we are in, this series will further inspire Disney+ Hotstar consumers to embrace health and wellness, and make it a part of their everyday life."
Starting from 21st June, 'Yoga with Modi' series will be streaming for free and will be available in Hindi and English on Disney+ Hotstar