MyVoice is to lift up the voices and experiences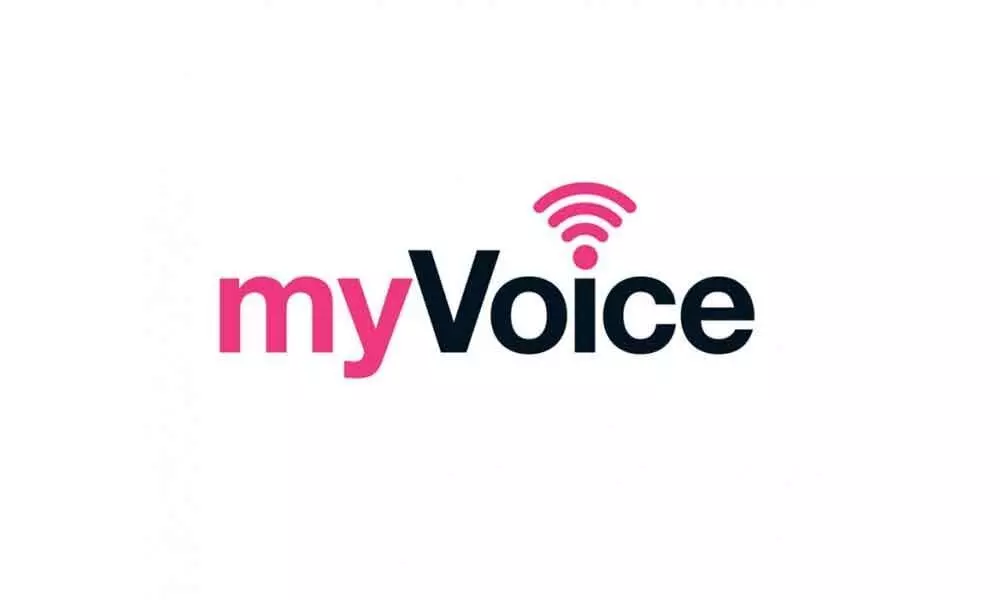 Highlights
MyVoice is to lift up the voices and experiences
The lessons Congress needs to learn
There seem to be lessons for the Congress to learn from the recently concluded Assembly elections in Maharashtra and Haryana.
It is a clear indication that the BJP is losing ground and its poll planks (Article 370 and National Register of Citizens) their appeal, and moot question is: can the Opposition manage electoral performances impressive enough to form governments?
The Congress believes things are looking up under interim president Sonia Gandhi, who took over from her reluctant son Rahul Gandhi on August 10 this year.
Among Sonia's first tasks was a review of the pan-India appointments her son had made when he was the Congress president. Insiders say many of Rahul Gandhi's appointees were unknown people with little or no resonance among the rank and file.
The new combination worked wonders for the Congress, and within 47 days, the party posted handsome leads in a State where its own surveys were projecting bleakness.
Most Congress leaders believe the anti-BJP momentum witnessed in Haryana is here to stay but the Congress needs to put its act together to capitalise on that.
The Congress leaders have not forgotten the damage that Rahul Gandhi's obsession with Rafale corruption issue did to the party on the general election eve. It was an issue that lacked resonance but topped the party's campaign space.
Ahead of Haryana and Maharashtra elections, the Congress carefully targeted the BJP on shrinking economy, getting former PM Manmohan Singh to speak on the issue too. This helped the Congress pull the debate back to issues of bread and butter rather than Article 370.
Hemalatha P, JNU, New Delhi
II
If the Congress cared to objectively analyse the results of the Maharashtra and Haryana polls, two features will not escape its attention. One, they underscored the indisputable place that the regional satraps hold, irrespective of how 'powerful' a high command might be.
The performance put in by Pawar, Bhupinder Singh Hooda and young Dushyant Chautala underscored the importance of identifying and nurturing provincial leaders. Indeed, had the Gandhis given Hooda and his son, Deepender Hooda, enough political and managerial latitude well in advance, and not pitted factions against one another through rootless players, Haryana might have turned in a different narrative.
Second, the involvement of the Gandhis in these elections was minimal. Sonia Gandhi and Priyanka Gandhi Vadra were absent, while Rahul put in a token appearance. What did that signify? That the Congress seriously needed to revisit its command structures?
For the BJP, the takeaways were that overuse of aggressive nationalism had its limitations; economics cannot be decoupled from politics; and the Assembly and parliamentary elections are qualitatively different.
Doubtless, it has morphed a Lok Sabha election into a presidential-style mandate for an individual. A State election has its own dynamics, one of them being that dal-roti issues take precedence over an offensive against Pakistan.
Bhanu Prakash Ch, Hyderabad
Ban liquor in Telangana
Please think over to what extent is it good to make revenue for the government at the cost of peace, happiness and health of the people who are addicted to drinking liquor. Drinking alcohol is damaging their health and shortening their life span.
They spend their incomes and savings in hospitals for their treatments, depriving their family members sufficient food, education of their children and more pathetically, leading to quarrels in their families often prompting domestic violence and crimes sometimes by these people who are addicted to drinking.
Please give a thought to this issue and kindly take necessary steps to see that liquor is banned in our State taking into account the welfare of the citizens which is a very important responsibility of the State towards its citizens.
Of course, the star hotels may be permitted to serve liquor to foreign visitors and the people who entertain them to attract tourism and also foreign investors and dignitaries who visit our State so that we may not lag behind in being par with the other developed countries.
A M Daniel, Hyderabad