MyVoice: Views of our readers - 14 Dec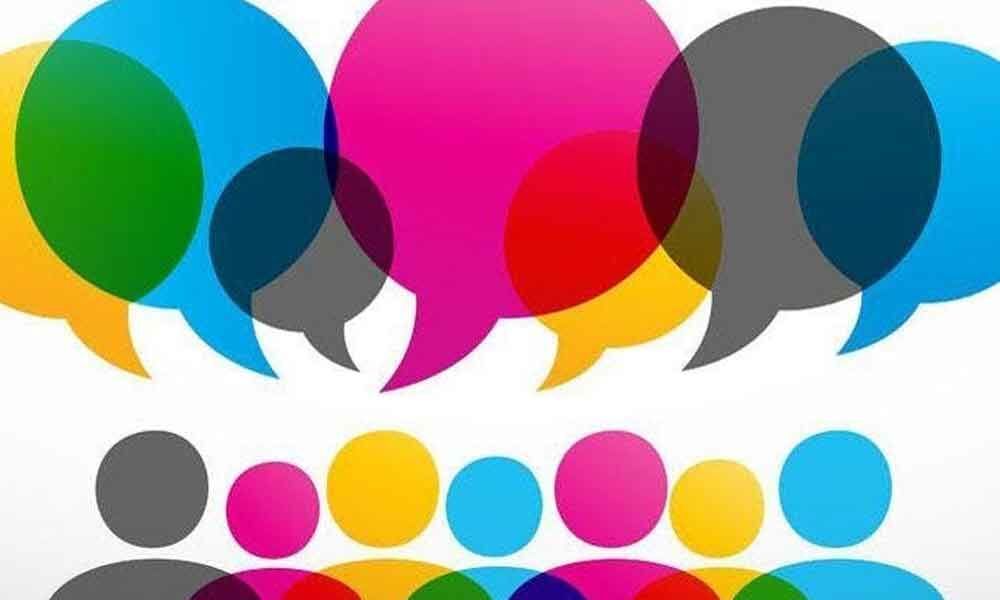 Highlights
MyVoice: Views of our readers - 14 Dec
With CAA, India stands to lose more than gain
The Citizenship (Amendment) Bill seems to have brought in more troubles to the country than the cheers it was supposed to bring in for the BJP government.
Just see how the North-East has been turned into war zone as conflicts between people and the police are going on with widespread loss of properties and casualties are reported.
Why is the Centre so adamant on getting the CAB passed hurriedly without addressing the concerns of the North Eastern states?
The Bill has no protesters from elsewhere except from the North East. The persecuted non-Muslims from the country of Bangladesh will make a beeline for the Indian states like Assam, West Bengal, Tripura, Mizoram, Manipur, Nagaland and Arunachal Pradesh and these people en masse would surely upset the indigenous population of the North East on providing citizenship to the persecuted non-Muslims in Bangladesh.
The Home Minister Amit Shah should have held talks with the agitating leaders of the North East Students Union before putting the CAB in Parlaiment for approval.
Even now it is possible, and the minister once acceding to their legitimate demand, these non-Muslim persecuted people must be accommodated elsewhere of the country other than North East thus settling the issue forever.
What does the Centre want to gain from tom-toming the CAB issue? Why is the Bill given so much importance? It is nothing but for the political mileage of the BJP that this bill was introduced and passed in the Parliament. But the CAB issue has already worsened the relations between India and Bangladesh.
Sad turn of events in response to the CAB started coming in from Bangladesh. Its foreign minister A.K Abdul Momen and home minister Asaduzzaman Khan Kamal are reported to have cancelled their journey to India to attend an event in Delhi this week.
While Bangladeshi diplomats maintain that foreign minister Momen's visit has been cancelled as the Delhi event was coinciding with two national events, and the cancellation of Mr. Khan Kamal's visit is being put down to the law and order situation in the Northeast.
Both the visits have been cancelled by Dhaka to express its unhappiness with the Government of India for portraying the country in poor light.
Prime Minister of Bangladesh Sheikh Hasina is reported to have expressed her displeasure over the mention of Bangladesh along with Pakistan and Afghanistan by home minister Amit Shah in Rajya Sabha on Wednesday while saying that CAB was necessary because of the atrocities committed on minorities especially Hindus, in the three Islamic states.
However, the Bangladesh government has said Dhaka will protest against this officially through diplomatic channels in the coming days.
Hinduism is the second largest religious affiliation in Bangladesh, with around 14 million people identifying themselves as Hindus.
After India and Nepal, Bangladesh has the third-largest Hindu community in the world. Bangladesh's foreign minister on Wednesday rubbished allegations made by Amit Shah in Parliament that minority communities were being tortured in Bangladesh.
Anyway, with the CAB coming into force, India stands to lose a lot at present.
T K Nandanan, Kochi
A naked display of anti-minorityism
New India has made a tryst with a new -- but chilling -- destiny. With the passage of Citizen Amendment bill(CAB) in both houses of Parliament, it struck a lethal blow to India's pluralist ethic by choosing to grant citizenship to Hindus, Sikhs, Buddhists, Jains, Parsis and Christians -- but not Muslims -- from three neighbouring nation states.
The home minister's justification for the CAB is shallow, sugar-coated venom and one of "the pot calling the kettle black".
In Shah's version of the Partition story we are hearing fiction being passed around as history. Now after the Jammu & Kashmir followed by the Babri Masjid issue has lost its sheen, the BJP is on the lookout for new issues to raise passions, in order to hide their utter failure in governance.
The CAB is yet another example of its disruptive politics—a specimen of its strategy of creating an unnecessary divide to polarize people, create chaos and benefit from it.
What is audacious about the CAB is that it seeks to camouflage the BJP's naked display of exclusion in the garb of humanitarianism.
By now, everyone in India (except for the bhakts) knows that the BJP has its own version of history. It's a variant that is divorced from fact, revolts against morality and serves just one purpose — fooling its credulous followers and selling them dreams of a Hindu rashtra that would address imagined grievances against others.
In the BJP's exclusionary and majoritarian vocabulary, thus, Muslim immigrants are 'infiltrators' and Hindu immigrants are 'refugees', fleeing persecution. The underlying stratagem that Muslims would be thrown out.
In a bid to appease Hindus, BJP meddled with the Constitution, make religion the sole criteria for citizenship, put its stamp of approval of Jinnah's two-nation theory and persecute the minorities, it has set the northeast aflame.
On top of this, the unnecessary and malicious brouhaha over Rahul Gandhi's rape remark by minister Smriti Irani appears like a classic tactic to divert attention from violence in Northeast over citizenship law and economic crisis.
Speaking about rape isn't the problem, politicising it is. Amid pandemonium broke loose everywhere, cacophonies of voices are echoing for refusal to implement CAB in toto by some states.
Neither the bureaucrats nor most of the lawyers appeared to have taken into account the impracticality of enforcing a law with emotive implications without the cooperation of the administrations and the law-enforcement machineries in the states. Any friction on this count can drag the federal system to uncharted territory.
In a country of 1.3 billion and nearly 20 crore Muslims, the idea itself is ridiculous. Any such attempt would plunge the country into unimaginable anarchy.
The biggest victims of an NRC, if it is implemented across India, will be the ordinary citizens. If the government decides to create a register, everyone — not just Muslims — in India will have to prove their citizenship, regardless of age, creed or community.
In a country where ordinary things like applying for a driving license or a passport is difficult, staking claims to citizenship will be a massive disaster with wasted man-hours, scope for harassment and corruption, and unnecessary anxiety and fear of persecution.
The idea of a pan-India NRC is still-born. Just as people realized the sheer absurdity of the idea of demonetisation as an antidote to black money, they would soon understand that CAB-plus-NRC would achieve nothing.
But, by then the BJP would have moved on to something else—maybe a grand ceremony to build the biggest Ram temple in the world with money pinched from the pockets of citizens. The only recourse after the passage of the Act will be a challenge in the Supreme Court.
But given the judicial drift noticeable in recent times, only the most unreconstructed optimist would rely on it. The precious freedom our grandparents and great grandparents won for us together, at that midnight hour, stands betrayed.
We shall be a divided nation. Jinnah will smile from his grave. The India we knew will be a relic of our times. Need of the hour is a widespread campaign should be built up to expose the BJP's nefarious designs with regard to the CAB-NRC. Is my fellow Indians are listening?
Javvadi Lakshmana Rao, Visakhapatnam
A welcome move
SEBI has mandated that all the top 100 listed companies based on market capitalisation should live webcast their Annual General Body Meetings.
The mandate is as per the recommendations by Uday Kotak Committee on Corporate Governance and is proposed with an objective to ensure fairness and transparency in AGMs.
The decision to allow live webcast is highly appreciated which is an investor-friendly step, contributes to carbon offsetting and ensures a fair and transparent mode of conduct of the company's AGMs.
The 100 listed companies based on market capitalisation have also adopted environment friendly e-voting system during AGMs as recommended by the Committee.
Further SEBI should now extend the facility of live webcast of AGMs even to all the 500 top listed companies based on market capitalization.
The current trend followed by these companies is to conduct AGMs either at the Registered office or designated locations but without any facility of live webcast for the benefit of investors.
Hence to protect the investors interests and to promote investor inclusive policies, SEBI is thus suggested to make necessary arrangements to enable even the top 500 listed companies based on market capitalization to live webcast the Annual General Body Meetings (AGMs) held regularly every year.
The suggestion will also promote carbon offsetting while cutting down physical travel to AGMs and instead provide an opportunity to the investors to mark their presence through live webcast of AGM.
Varun Dambal, Bengaluru
Let us prevent our boys from turning sexual predators
The passing of Disha Bill by AP Government to fast track the judicial process in rape cases so as to fix the death penalty within 21 days is a popular step taken - consequent upon the widespread outrage to the unprecedented brutality of perpetrators in raping and killing Disha - to assure the people that rapists would be instantly and stringently punished as per law in the backdrop of the scepticism of people over the efficacy of judiciary where extra judicial killings by Telangana Police are widely celebrated and appreciated by not only vast majority of people and politicians but also CM of AP. (AP Govt passes Disha Bill-THI, December 14).
It is naive to think that punitive measures alone like expeditious legal process and awarding capital punishment would ensure the safety of women by being oblivious to preventive measures such as providing gender sensitive education and eradication of all-pervasive misogynistic miasma.
It is a shocking observation that rapists have been resorting to murder of the rape victim to eliminate evidence ever since capital punishment has been prescribed for rape.
In that way, awarding capital punishment for rape turned out to be counterproductive endangering the life of rape victim because the punishment is one and same for rape or rape and murder.
It is a fact that present day children are exposed to a lot of unhealthy content containing violence and vulgarity through movies, internet and TV shows because of which they are becoming emotionally corrupt at their teenage itself and are indulging in heinous crimes such as extortions, acid attacks, rapes and murders that too by displaying unimaginable level of brutality and perversion.
When our films project eve teasers, stalkers and torturers of women as heroes, can we expect our boys to be respectful and sensitive towards girls?
When our ministers and law makers talk filthy and abusive language against their political opponents, how can our boys imbibe better character and polite behaviour?
It is highly disturbing that a good number of boys posted ugly and dangerous comments on social media platforms supporting Disha rape where they displayed their perverted and polluted minds.
There is every danger that these boys, if opportunity comes, may become rapists in future. We now see a sharp rise in number of children becoming intractable at a tender age by becoming averse to education and disdainful to parents, elders and teachers.
They are known for their irresponsible behaviour and arrogant attitude by creating all nuisance to the society which is tolerated by parents and teachers in the name of modernity and western culture.
If we are able to correct the children at this level, the crimes against women would certainly show a declining trend.
The need of the hour is to counsel and guide boys properly about the rights and dignity of women to enable them to shun masculine, misogynistic and patriarchal mindset.
Films, internet and TV programmes should be regulated and censored so as to show women as competent persons doing great service to the Nation and mankind with no scope for depicting them as sex symbols meant for satisfying the lustful eyes and perverted desires of men.
Policing should be made people friendly by infusing professionalism and by providing access to latest technology.
If governments take right steps in this direction , it would go a long way in preventing the crimes against women.
Safety of women can largely be ensured by providing enabling environment around them rather than by prescribing harsh punishments for rapists.
Narne Raveendra Babu, Hyderabad
Subscribed Failed...
Subscribed Successfully...