MyVoice: Views of our readers 28th February 2020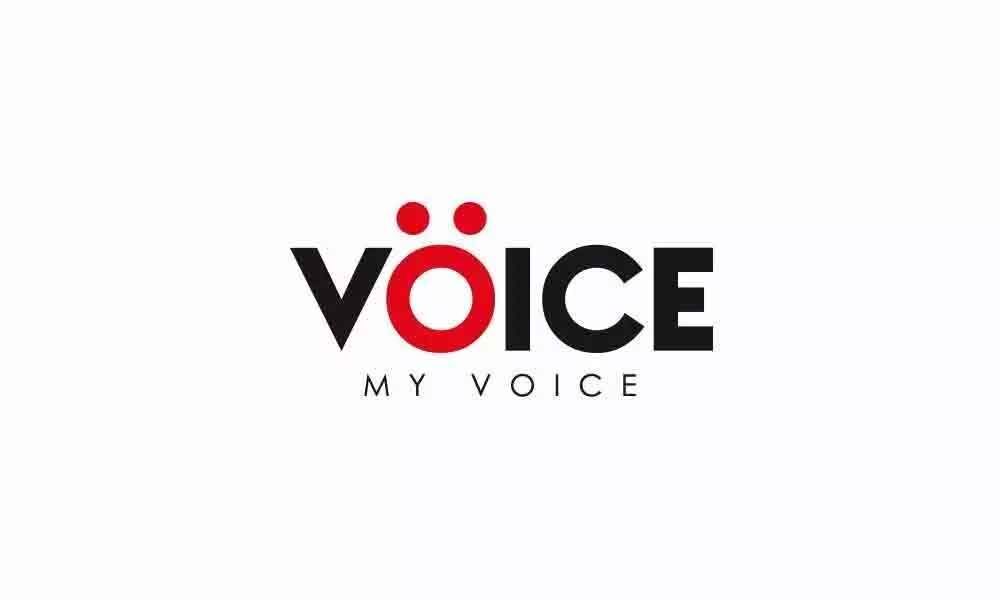 Highlights
MyVoice: Views of our readers 28th February 2020
National Science Day today
The National Science Day is celebrated all over the India on February 28 every year. The National Science Day is celebrated to commemorate the discovery of "Raman Effect" by Sir Chandrashekara Venkata Raman. He won Nobel Prize for this remarkable discovery in 1928 on this day.
From 1930, we started celebrating National Science Day on February 28. This year the theme for the National Science Day is "Women in Science". So, let us know about our "Indian women in science and their contributions".
1) Asima Chatterjee:
She is one of great women scientists of India. Her contribution is huge to Organic Chemistry. She is the 2nd woman to get Doctorate in Science by an Indian University. Her research was on chemistry of plant products and synthetic organic chemistry.
2) Tessy Thomas:
She is also known as "Missile Lady" of India. She was the project director for Agni-IV and Agni-V in Defence Research Development Organisation. Due to successful launch of the Agni series, she was called so. She was the first Indian woman scientist to have headed a missile project.
3) Paramjit Khurana:
Paramjit Khurana has her contribution in Genetic Engineering. She is well known for inventing "All Weather Seeds". She developed hybrid seeds of rice, wheat which are drought resistant and which can withstand heat and UV radiations. She helped the farmers who depend on weather conditions for their crops.
4) Dr Indira Hinduja:
She is one of the renowned gynaecologists, obstetricians and infertility specialists who introduced GIFT (Gamete Intra Fallopian Transfer). She delivered India's first test tube baby.
We know that women play many roles in our contemporary society. They make great contributions in our various aspects of life. Nowadays, women are also equally participating with men in the field of science. So, on this National Science Day we wish the contribution of women towards science will reach to a higher level.
Jahnavi Kalyani, Shaikpet, Hyderabad
Delhi protestors are funded by jihadis
This is with reference to the report 'Delhi quiet after mayhem' (Feb 27). It is indeed a failure on the part of the Home Ministry to have not dealt with the horrifically wanton violence being unleashed in Delhi, that has led to more than 25 deaths.
Although the BJP has been exercising remarkable restraint in dealing with this issue, there is a limit to this when things take a murderous turn. It is evident that the so-called protestors were in fact jihadis funded and incited by anti-national politicians and organisations. Otherwise how can they be in possession of pistols and petrol bombs?
The body of slain IB officer Ankit Sharma who went to gather intelligent inputs, was found dumped in a garbage-filled sewer in a naked condition with his throat slit! Is this the way something is publicly "protested"? The only aim of such elements is to terrorise the BJP into withdrawing the CAA and NRC.
Most disturbing of all things is to see the media constantly back such jihadis, despite being fully aware of their true colours. What an unspeakable shame they have become to their profession! With one stroke, they along with their miscellaneous fellow-travelling intellectuals across the country, have permanently lost their credibility in the eyes of people.
Any educated person knows that the two absolutely innocuous laws in no way harm the interests of Muslims. Still, ghastly Goebbels propaganda is being done to raise bogey about them and destabilise the country. The BJP therefore should not yield to such jihadi intimidation and nautankis like "letters to the President of India", and simply go ahead with the implementation of CAA and NRC.
For, it is now or never for the persecuted minorities of our neighbouring jihadi hellholes, namely Pakistan and Bangladesh. Problems that have been started and perpetuated by the Congress and the CPI(M) are at last being thankfully solved by the BJP, which the useless former is incapable of solving & grows jealous when the latter attempts to solve.
It is time for Muslims, as the cossetted minorities of this country, to show solidarity with the plight of their counterparts in the neighbouring countries (whose population has only been dwindling) and support the CAA, apart from willingly cooperating with the NRC. Satyameva Jayate.
Krishna Manoj, Hyderabad
Subscribed Failed...
Subscribed Successfully...