BCIC signs MOU with APD to provide training, employment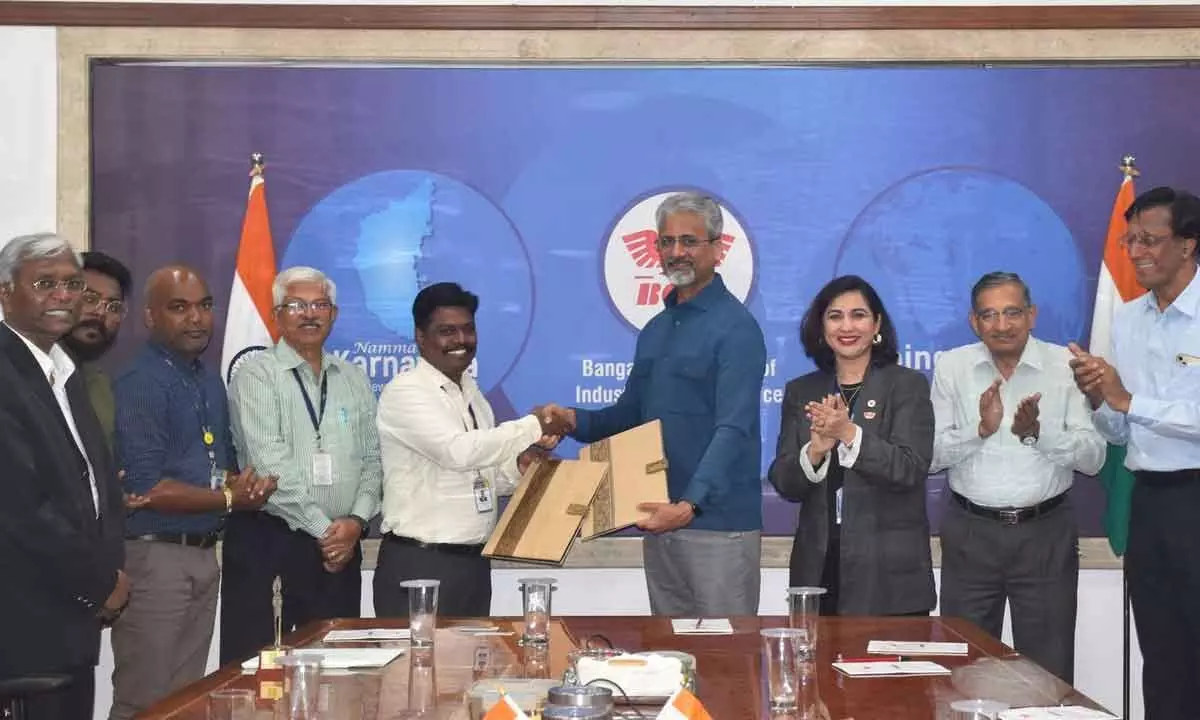 Highlights
People with Disability
Bengaluru: Bangalore Chamber of Industry and Commerce (BCIC) and The Association of People with Disability (APD) have entered into a Memorandum of Understanding (MoU) to provide training and facilitate employment to People with Disability (PwD). BCIC and APD will collaborate to provide job opportunities to Persons with Disabilities especially for 'Speech and Hearing, Low Visual impairment, Intellectual disabilities, and Locomotor disabilities' by equipping them with appropriate training and skills. The MoU was signed and exchanged between Vineet Verma, Vice President, BCIC and Chairman, Hospitality, Tourism and Travel Expert Committee, BCIC. and Dr. N S Senthil Kumar, Chief Executive Officer, Association of People with Disability.
As per the MoU the role of BCIC will be to facilitate gainful employment of PwD with its member companies, especially those from the Travel, Tourism and facilities sectors. BCIC will also assist APD in developing a training program for people with disabilities. APD on its part will identify and select potential candidates and train them with necessary skills for employment.
Speaking on the initiative, Vineet Verma said, "This initiative is in line with BCIC's commitment to empower PwD and improve their quality of life. Travel, Tourism and facilities sectors would suit PwD both in terms of backend work and face to face interactions. BCIC will maintain a database of skilled PwD, in collaboration with APD. The database will be available to BCIC member companies who will be encouraged to recruit people with disabilities. BCIC will also support APD in imparting practical training that is required as mutually agreed.
Dr. N S Senthil Kumar said, ''We strongly believe that for promoting diversity and inclusion, this BCIC - APD collaboration will enable, equip and empower youth with disabilities to lead a life with dignity and respect by mainstreaming into society and accessing meaningful livelihood opportunities in various sectors.''
The training program will be conducted by APD as per the requirements of BCIC member companies. The trainees will also be offered practical training and exposure visits to various industries.