Blood donation camp held at Central Reserve Police Force campus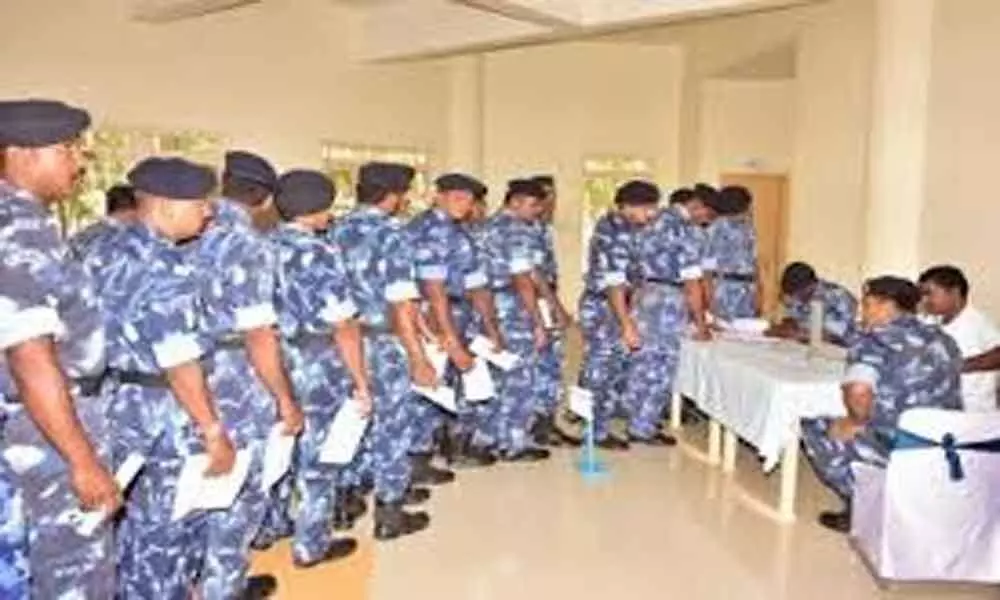 Highlights
RAF, CRPF personnel including their commandant donate 70 units
Shameerpet: A blood donation camp was conducted for Rapid Action Force and Central Reserve Police Force personnel in the city at RAF-CRPF campus in Secunderabad.

Around 70 units of blood was collected. It was jointly organised by Rotary Club of Secunderabad Cantonment and Rotary Club of Hyderabad Deccan. VJ Sundaram, the Commandant of 99 BN, RAF, Hakimpet, also donated blood along with 69 other colleagues.
Farzana Ali, the president of Rotary Club of Cantonment Secunderabad, and Sailesh Gumidelli, president of Rotary Club of Hyderabad Deccan, were also present. Addressing the gathering, VJ Sundaram said donating blood saves lives. Farzan Ali and Sailesh Gumidelli observed that blood is not manufactured artificially. Hence, humans should donate blood to save fellow human beings.
Gumidelli informed that there was a provision that the central government employees get a paid leave when they donate blood. Even TATA companies allow their employees to utilise a day off on the day of blood donation.
And they can also avail an extra leave within 7 days of donating their blood. This is done to encourage blood donation, since not many are coming forward to donate blood. No one should die for want of blood, he said.